Comprehensive Strategies for Title IX Coordinators: Institute and Certification
July 27 - 29, 2020 | Eastern Time
Learn essential strategies and tools to be more effective in your role as Title IX Coordinator especially considering the new Title IX federal regulations that require compliance of this new rules on your campus by August 14, 2020.
Overview
Issues facing Title IX Coordinators are continuing to become more complex and difficult. Many are struggling to find their feet in the role and even those with more experience are finding it hard to get accustomed to the continually shifting landscape and uncertainty. This is especially true now that most campuses have had to close their residential campuses in light of the COVID-19 global pandemic. Additionally, with the recent notification of the new Title IX federal regulations issued by the Department of Education, Title IX Coordinators must move quickly and efficiently to implement these new compliance requirements.
Join us for this highly comprehensive learning experience, designed to adequately prepare you with the skills, tools, and resources you need to feel successful in your role while leading Title IX compliance efforts on your campus. This program is the most comprehensive training currently available on the market for Title IX Coordinators. We will address a wide range of responsibilities such as supervision, communication, aligning procedures and practices with the constantly changing legal landscape, and much more.
This conference isn't like your typical association event. Due to the intimate, practical, and interactive nature of the program, you'll walk away with tangible plans and resources you can put into play as soon as you return to campus.
This event is your opportunity to practice real-life scenarios, designed to address the most pressing and often isolating challenges you face in your role.
You will have plenty of networking time, as well as the opportunity to consult our expert speakers on any institution-specific questions or concerns you may have.
Our experts will create space for honest, transparent discussion about the challenges and success stories of this demanding role.
After completing this conference, you will receive a certificate of completion to document your participation and credentials in your role as Title IX Coordinator.
Who Should Attend
This conference is best suited to those responsible for providing direction, leadership, and accountability in their role as Title IX (Deputy) Coordinator. Supervisors of Title IX Coordinators, Legal Counsels, and representatives from Human Resources will also benefit from the content of this training.
Training Materials for Title IX Personnel
The new Title IX Rule provides instruction for institutions' use and posting of training materials for Title IX personnel. Pursuant to the rule, Academic Impressions and the speakers for all Title IX trainings will be providing clearly labeled public-facing materials that can be used for the purposes of fulfilling the mandated posting guidelines. Some materials, including the recording of the webcast or handouts (excluding PDFs of the presentation slides), are protected by copyright and are not meant to be public-facing.
Limited Attendance
In order to ensure a high-quality learning experience, we have intentionally designed this Virtual Conference to have a limited number of total attendees. To ensure access from both paying participants and also from those who have an All-Inclusive membership, when the membership cap is reached, only paying participants can register after that point (while spaces are still available). If you have questions about whether this program is right for you, please contact us.
As the coronavirus pandemic unfolds nationally, it is so important to keep connecting and networking with your peers - at a "social distance" - and to keep learning and developing as higher-ed leaders and professionals. Don't let social distancing and quarantines prevent you from setting aside time for professional development. Everything is changing so fast; more than ever, we need to be pooling our resources and knowledge and finding the best ways to develop our capacity, connect and share with each other, and move forward during a challenging time.
The Academic Impressions Virtual Conference Experience
Our virtual conferences go far beyond just replicating PowerPoint presentations online: these new programs are intentionally designed to give you the kind of robust and dynamic learning experience you've come to expect from Academic Impressions. As higher education strives to adapt rapidly to the shifting crisis, connecting with your peers who are experiencing similar challenges can be the best use of your professional development time.
What you will get:
A dynamic, interactive, and high-touch virtual learning experience designed to engage and set you up for growth
Seamless online face-time, networking, group work, and Q&A opportunities from the comfort of your own workspace
Practical takeaways and hands-on knowledge
Unlimited access to all recorded online sessions
Access to an online conference hub — one-stop shop for presentation materials, attendee introductions, worksheets, supplemental reading, videos, and other resources
See What Our Attendees are Saying
"At first, I was skeptical that a virtual conference was capable of being both engaging and informational - but Academic Impressions has mastered it! The 3-day online event was structured in a creative way that all participants had multiple opportunities to interact with each other and the presenters. No one's questions went unheard or unanswered. Thank you for this great experience, it has changed my view of virtual conferences and I look forward to attending more in the future."
- Desiree Ford, Digital Communications Manager, Binghamton University
"The virtual conference has been amazing. The presenters have all been great and the information they've provided is going to help us better use our social media. Even though this conference had to be virtualized due to COVID-19, the online format has been set up in a way that we can all collaborate and share ideas. I'm very eager to take what I've learned back to campus and start implementing new ideas."
- Chris Forde, Coordinator of Marketing & Public Information, Lincoln Trail College
Pre-Conference Workshop: Basics for New Title IX Coordinators
Day One – July 27, 2020 (Times Eastern)
We've designed this first day especially for brand-new Title IX Coordinators. Sign up for this optional workshop to cover essential case management strategies – especially in sexual misconduct cases – and start building relationships with your peers.
Tech Check
11:30 a.m. - 12:00 p.m.
---
Welcome and Introductions
12:00 - 12:15 p.m.
---
Case Management and Navigating Your Policy/Procedures
12:15 - 1:15 p.m.
As a new Title IX Coordinator, you will get solutions for effectively managing your cases, and you'll learn strategies to align your sexual harassment policies and procedures with the Title IX Final Rule that was issued by the Department of Education on May 6, 2020. .
SHARE WITH US! Please have your sexual harassment policy handy for reference during the workshop. You will want to prepare any questions that you may have related to case management and your sexual harassment policy.
---
Short Break
1:15 - 1:30 p.m.
---
Strategies to Lead Training & Campus-Wide Programming Efforts
1:30 - 2:30 p.m.
You will learn strategies to lead critical training programs and campus wide programming initiatives while effectively positioning yourself as the Title IX campus expert.
REFLECTION/ACTIVITY! Be prepared to share some of your professional challenges as it as it relates to serving in this role and your success stories. You will want to prepare any questions that you may have related to case management, policy, training and programming and any other questions specific to your role.
---
Final Q&A and Wrap Up
2:30 – 2:45 p.m.
---
Main Conference
Day Two – July 28, 2020 - Leading as the Title IX Coordinator
Whether you're a new or veteran TIX coordinator, you may struggle in defining your most important work.  This day will focus on the many "hats" of a TIX coordinator – and where you should spend your time for maximum impact.
Tech Check
11:30 a.m. - 12:00 p.m.
---
Welcome and Introductions
12:00 - 12:15 p.m.
---
Title IX Coordinators as Compliance Officers
12:15 - 12:30 p.m.
FLASHROUND ACTIVITY! In this opening flash round activity with attendees, we will ask you to share one area of federal compliance (Title IX Final Rule) that you were able to implement with ease and one effort that was most difficult.
12:30 - 1:00 p.m.
Based on the information that is shared, our faculty expert will walk you through effective strategies to help you organize your compliance efforts in preparation for the mid-August 2020 implementation date.
---
Title IX Coordinator as the Campus Expert
1:00 - 1:45 p.m.
Our expert faculty will provide you with strategies to build alliances across campus that ultimately support the efforts led by you as the Title IX Coordinator. Knowing how to navigate campus relationships and best practices for building critical partnership will help better position yourself as a trusted campus expert on matters tied to Title IX.
SHARE WITH US! What have been some of your own strategies to establish yourself as a reliable and visible Title IX campus expert?
---
Long Break
1:45 - 2:15 p.m.
---
Title IX Coordinator as Communications Expert
2:15 - 3:15 p.m.
With a constantly changing environment with intensified social media, national news covering institutional scandals, and campus newspaper coverage related to sexual-misconduct allegations, you will be consulted and likely expected to lead communication efforts to help dispel rumors, address concerns, or simply clarify procedures for their campus. You will learn effective strategies for managing and leading communication efforts as a campus expert during these times.
ACTIVITY! In small groups, you'll have the opportunity to offer your expertise by reviewing a case study that has caught your local newspaper's attention. You'll have the opportunity to discuss options for handling this matter and offering strategies to mitigate rumors and negative PR.
---
Q&A
3:15 – 3:30 p.m.
---
Virtual Reception
3:30 – 4:00 p.m.
---
DAY Three – July 29, 2020 - Case Management and Investigation Process
As a Title IX Coordinator, one of your main priorities is providing oversight of your investigative processes. On Day 3, we will offer guidance and best practices for handling specific kinds of cases.
Tech Check
11:30 a.m. - 12:00 p.m.
---
Refresh and Reset
12:00 - 12:15 p.m.
REFLECTION & SHARE! Based on what you learned yesterday, what resonated with you the most?
---
Considerations for Processing Student vs. Faculty/Staff Cases
12:15 - 1:00 p.m.
You will receive concrete and specific distinctions between managing faculty/staff cases versus student cases. We will share the pros and cons to managing these cases using the same process regardless of who is accused or who is reporting the incident.
SHARE OUT & DISCUSSION! What have been some of your greatest challenges managing faculty/staff cases vs. student cases?
---
Best Practices for Leading Sexual Harassment/Misconduct Investigations
1:00 - 1:45 p.m.
You will receive a high-level approach to managing your campus' sexual harassment/misconduct investigations including how to delineate the role of the Coordinator and Investigator during the investigative process. You'll learn different models of investigative procedures and how to become more efficient in managing your case load.
SHARE OUT & DISCUSSION! What have been some of your procedural challenges related to facilitating your investigation process? What have you recently adjusted considering the proposed regs, if any?
---
30-Min Break
1:45 – 2:15 p.m.
---
Complex Case Studies
2:15 - 2:45 p.m.
ACTIVITY! You will have the opportunity to explore and examine complex case studies in small groups, including cases with:
multiple complainants or respondents
advisors and/or family members whose expectations need to be managed and threats of legal action
employee - student harassment incidents
---
Final Q&A / Wrap-Up
2:45 – 3:00 p.m.
Jeanine Bias-Nelson
Director, Office of Equity and Inclusion / Title IX Coordinator, Sam Houston State University
Jeanine Bias-Nelson has spent her entire professional career in Higher Education Administration and Student Affairs. Currently, she serves as a resource for advisement and consultation on issues related to diversity, equity and inclusion. Her responsibilities include providing leadership to investigations into allegations of discrimination, harassment, and other civil rights violations as well as develop and facilitate university wide training programs and activities related to Title IX, Title VII, and other Equal Employment Opportunities/Affirmative Action (EEO/AA) laws and regulations.
Lorna Fink, J.D., CCEP
University Compliance Officer/Title IX Coordinator, Lynn University
In addition to her current roles, Fink created the Office of University Compliance, which coordinates campus-wide compliance and ethics programs, manages the policy and procedure program, supports risk management, shares responsibility for NCAA Compliance, and oversees equity programming, including Title IX, ADA, and discrimination.
Tim Love, J.D.
Executive Director for Equity & Compliance, Title IX Coordinator, Loyola University Chicago
In 2019, Tim Love led Loyola University Chicago's efforts to restructure its compliance program related to Title IX and other equity/civil rights laws, creating the Office for Equity & Compliance to centralize the program and bring institutional policies into alignment across faculty, student, and staff domains. Previously, Love had held various student affairs roles over 11 years at Loyola, including serving as the associate dean of students, director of student conduct and conflict resolution, and within residence life.
Can't attend the virtual conference? Buy the binder
All presentation resources

$295

each
Questions About the Event?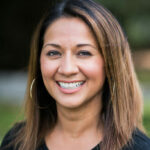 Rabia Khan Harvey
Senior Program Manager, Academic Impressions
*There are limited spots available for All-Inclusive Members to register for Virtual Conferences for free in 2020. Each virtual conference has a registration cap in order to ensure a high-quality learning experience, personalized attention, networking and interactivity. If the cap has been met, All-Inclusive Members can register with a $250 discount if space is available.
Please note the member discount is not applicable on conference binders or success coaching.