Men of color are the most disadvantaged demographic within higher ed. What are you doing to ensure their success?
In terms of retention and graduation rates, men of color – particularly those of Black or Latino descent – remain the lowest performing group within higher education. Of course, there are several individual challenges men of color entering higher ed must face; financial constraints, family obligations, or the lack of role models are just some of the factors contributing to this bleak reality.  
However, there are numerous, deep-rooted systemic barriers academia must strive to mitigate in order to ensure the academic and social success of this severely underserved demographic. Hostile campus climate, alienating behaviors towards men of color, inefficient or nonexistent academic and social resources, and the lack of outreach efforts are some of the most debilitating obstacles inhibiting their success. 
Join us for this unique and highly practical training, designed to help you better understand how your own campus fares in terms of the overall experience of men of color, and learn pragmatic strategies to improve your retention and student success strategy for male students of color. Thanks to our excellent speaker panel, you will have the time, space, and support to find answers to the following questions:  
What are your current men of color retention efforts

,

 and how do you know if they are effective?

 

What are 

th

e

 i

mmediate 

improvements and l

ong-term goals 

you can put in place 

to sustain 

your 

services and resources for men of color?  

 

How can 

you acutely 

anticipate the needs of men of color and create better support structures to help them find a sense of belonging on your campus?

 
You will leave this event with more confidence and a toolkit to increase the retention and graduation rates for your male students of color. 
Learn from the Best
We are proud to present our elite panel of experts, representing a variety of institutions and programs across the nation. They are the driving force behind some of the most innovative and forward-thinking efforts to drive retention and graduation rates for men of color. We are excited to connect you with them. 
James L. Moore III, The Ohio State University, has provided oversight to one of the oldest programs in the country dedicated to men of color, which to date remains one of the best. Eventually, the program grew to incorporate consulting with other schools who wanted to create similar programs. Nearly 60 universities have visited and adapted OSU's model so far. Over the course of time, the program transformed into the Bell National Resource Center, which now aspires to be the definitive resource for all programming opportunities for African American males specifically, men of color generally. 
Shawn Best, University Director for the City University of New York (CUNY) Black Male Initiative (BMI), has provided leadership and direction in his role as Director and has co-developed and implemented the site visit structure, a re-branding overhaul, and a best practices model for 31 CUNY BMI projects serving over 4,000 students CUNY-wide. 
Jamie Patton, Assistant Vice President for Student Affairs – Diversity and Inclusion at Cal Poly, has overseen the development of multiple men of color initiatives and programs at three different institutions including Northern Arizona University, Ohio University, and Cal Poly. His research focuses on African American male experiences at Predominantly White Institutions (PWIs). 
Derrick Brooms, Associate Professor at the University of Cincinnati, has researched and investigated the impact of campus climate, mentoring, and involvement on the academic performances and educational experiences of African American men. Additionally, his education research examines Black males' identity development and expression. Dr. Brooms is the author of Being Black, Being Male on Campus: Understanding and Confronting Black Male Collegiate Experiences (SUNY Press, 2017).
Daphne Watkins, Professor at the University of Michigan, has focused her research on understanding the social determinants of health that explain generational differences among Black men; developing evidence-based strategies to improve the physical and mental health of Black men; and increasing knowledge about the intersection of culture, ethnicity, age, and gender. She is also the Founder of the Young Black Men (YBMen) Project which is an educational and social support network for young Black men. 
Who Should Attend
This conference will benefit those leading or championing retention efforts for men of color. Leaders from across Student Affairs and Student Success, Diversity or Multicultural Affairs Offices, and faculty are all encouraged to attend. The content of this training will be valuable to both those who are looking to build a case for specialized retention efforts and those who want to improve upon their existing programs targeted at men of color. 
Bring your team and save!

Agenda
Your registration fee includes full access to all conference sessions and materials, breakfast, lunch, and access to the networking reception on Monday, breakfast and lunch on Tuesday, as well as refreshments and snacks throughout the conference.
Day One
8:30 a.m. - 5:30 p.m.
Understanding the Unique Challenges for Men of Color at Predominantly White Institutions
Our expert faculty will provide a comparison of similar and different historical and present-day challenges faced by men of color at predominantly White institutions. This opening session will help you — regardless of what role or department you are in — to better understand these challenges from the perspective of men of color engaging in their collegiate experience. As a foundational starting point, we will explore what institutional challenges and barriers, as well as opportunities and strengths, exist on your campus.
---
Strategies to Improve the Physical and Mental Health of Black Men
During this session, you will better understand the diverse physical and mental health concerns and needs faced by Black men during their collegiate experience. Our expert faculty will provide an overview of her research and offer scalable strategies to incorporate initiatives, services, and practices that can enhance and support the overall development of Black men on your campus. You will have the opportunity to identify new resources and discover underutilized resources on your own campus.
---
Developing a Core Program Philosophy for Men of Color
In order to achieve the highest level of excellence for men of color, it's critical for institutions to develop a sound philosophy to ground their retention initiatives. In this session, we will discuss the core principles fostered at The Ohio State University and at City University of New York (CUNY) for men of color. Grounded in research and data, this session will also provide an opportunity to develop or refine your core philosophy as it relates to men of color retention initiatives on your campus.
---
Campus Collaborations: Creating a Holistic Campus Experience
Drawing from their direct involvement in developing, coordinating, and leading effective men of color retention programs at multiple types of institutions, our expert faculty will help you learn strategies for including campus partners in your new or existing men of color retention initiatives. You will be provided with a worksheet to respond to some important considerations as you begin to create a holistic approach to retaining men of color on your campus.
Questions that will be explored include:
Who are your critical campus partners needed support these efforts?
How do you involve faculty more meaningfully?
What resources can various departments provide that are not well known to men of color?
How do you involve athletic departments more intentionally with retention efforts?
What can your Institutional Research department do to help collect data from men of color?
---
Networking Reception
This informal reception is your chance to decompress, have some refreshments on us, and expand your network of connections. Our programs are intentionally designed for smaller groups, so this is a great time to catch-up with attendees and speakers whom you may not have connected with yet.
---
Day Two
8:30 a.m. – 4:30 p.m.
Supporting the Academic Success of Men of Color
Bridge programs, academic learning pathways, peer-to-peer tutoring, faculty mentors, and many more informal and formal structures can assist with the reinforcement and academic success of men of color. We will highlight ways institutions with lean resources can help men of color programs access learning tools, while building in informal learning strategies. We will also share models for how these resources can be incorporated into existing programs.
---
Retention Efforts in the First Year
The first year is critical for men of color to determine if they belong to their institution and how successful they feel navigating a new campus and its co-curricular and academic programs. We will highlight the importance of building a sense of community for men of color in their first year and connecting them meaningfully to opportunities that they may not know exist. You will learn strategies to engage men in their first year and effectively transition them into their sophomore year at college.
---
Striving for Inclusive Excellence: Establishing Benchmarks to Measure Success
Our experts will highlight strategies, lessons, tips, and tools for establishing benchmarks to measure and demonstrate the improvement in retention of men of color. Our faculty will showcase how they've collected and used data to either make a case for more resources or to share their success stories of bettering the lives of men of color on college campuses.
---
Putting It All Together: Faculty Panel Input for Next Steps on Implementing Retention Initiatives
In this final session, our expert faculty will boil down and provide participants with their suggested next steps for incorporating intentional retention strategies upon returning to campus. You will have the opportunity to decide which programs you can develop on your campus, who needs to be a part of the discussion, and what steps you and your collaborators need to take in the next 90 days.

Speakers
Shawn Best
University Director of the Black Male Initiative, City University of New York (CUNY BMI)
Shawn served as the second University Associate Director for CUNY BMI for nearly four years after he was a Project Coordinator for the Black Male Initiative at Hunter College. He comes to the Central Office with over 20 years of experience working in Residence Life, Student Affairs, Academic Affairs, Athletics, and Admissions.
Dr. Derrick Brooms
Professor at University of Cincinnati and Author
Derrick serves as faculty in sociology and Africana studies and also serves as a youth worker. He specializes in the sociology of African Americans in urban environments, particularly Black males, with research and activism that focus on educational equity, race and racism, diversity and inequality, and identity. His education research primarily centers on Black male schooling experiences in both secondary and postsecondary institutions.
Dr. James L. Moore III
Vice Provost for Diversity and Inclusion and Chief Diversity Officer, The Ohio State University
In addition to his role as Vice Provost, James also serves as the first executive director of the Todd Anthony Bell National Resource Center on the African American Male. He is internationally recognized for his work on African American males. His research agenda focuses on school counseling, gifted education, urban education, higher education, multicultural education and counseling, as well as STEM education.
Dr. Jamie Patton
Assistant Vice President for Student Affairs, Diversity and Inclusion, Cal Poly
Jamie is responsible for developing, implementing and managing new programs and initiatives that advance diversity and inclusion at Cal Poly. As a division-wide leader and diversity officer, he provides direction and consultation for services and policies to ensure inclusive practices across all Student Affairs departments. In addition, he helps provide campus-wide support for diversity and inclusion efforts in partnership with the Office of University Diversity and Inclusion.
Dr. Daphne Watkins
YBMen Project Director and Professor, University of Michigan
Daphne is a Professor at the University of Michigan, with faculty appointments in the School of Social Work, the Department of Psychology, and the Institute for Social Research. Broadly, her research cultivates a deeper understanding of the influence of gender role socialization on health over the adult life course for marginalized boys and men. She is the immediate past president of the American Men's Studies Association; the first woman and person of color to ever serve as president in the organization's 30-year history.
$295
Purchase the conference binder, which includes all presentation slides, worksheets, action plans, and additional resources.
Note: Conference attendees do not need to purchase materials separately.
Questions About the Event?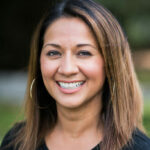 Rabia Khan Harvey
Senior Program Manager, Academic Impressions