Learn practical student retention strategies to better support men of color on your campus.
Overview
Retention and graduation rates for men of color – particularly for those of Black or Latino descent – remain the lowest in higher education. Academia must strive to mitigate numerous, deep-rooted systemic barriers to support the academic success and social wellbeing of this underserved demographic — especially amid a global pandemic and the ongoing fight for racial justice.
Join us for this unique and highly practical training designed to help you better understand how your institution fares in terms of the overall experience for men of color and learn pragmatic strategies to improve your retention and student success strategy. Thanks to our excellent speaker panel, you will have the time, space, and support to find answers to the following questions:
What are your current men-of-color retention efforts, and how do you know if they are effective?
What are the immediate improvements and long-term goals you can put in place to sustain your services and resources for men of color?
How can you acutely anticipate the needs of men of color and create better support structures to help them find a sense of belonging on your campus?
You will leave this event with a better understanding of this demographic and a toolkit to increase the retention and graduation rates for your male students of color.
Learn from the Best 
We are proud to present our elite panel of experts, representing a variety of institutions and programs across the nation. They are the driving force behind some of the most innovative and forward-thinking efforts to drive retention and graduation rates for men of color. We are excited to connect you with them: James L. Moore III, Jamie Patton, and Derrick Brooms – please see the instructor bios below.
Who Should Attend
This conference will benefit those leading or championing retention efforts for men of color. Leaders from across Student Affairs and Student Success, Diversity or Multicultural Affairs Offices, and Academic Affairs are all encouraged to attend. The content of this training will be valuable to both those who are looking to build a case for specialized retention efforts and those who want to improve upon their existing programs targeted at men of color.
Follow Through With Success Coaching
Have you ever gone to a training only to find that you came back with great ideas but don't have the time, support, or skills needed to make the changes?
Academic Impressions has produced thousands of trainings and we have learned that utilizing a coach after attending a conference helps provide accountability and bridges the training with the on-the-ground work of getting the job done.
As a result, we are now offering success coaching on select conferences.
Purchase this training + 3 one hour follow up success coaching calls
Work with an assigned coach who has extensive experience in higher ed.
Get individualized support to help you follow through on what you've learned.
Workshop your plans, run your ideas by someone and get additional help/practice.
To get success coaching, simply purchase the Conference and add Success Coaching during registration.
The Academic Impressions Online Learning Experience
Intentionally Designed
Online Learning
Our virtual trainings go far beyond just replicating PowerPoint presentations online: these experiences are intentionally designed to give you the kind of robust and dynamic learning experience you've come to expect from Academic Impressions. These trainings provide you with an active learning environment and an online space where you can explore ideas, get inspired by what your peers are doing, and understand the range of possibilities around a certain topic. You will leave these sessions with practical solutions that you can take back to your team or task force.
What you will get:
A dynamic, interactive, and high-touch virtual learning experience designed to engage and set you up for growth
Seamless online face-time, networking, group work, and Q&A opportunities from the comfort of your own workspace
Practical takeaways and hands-on knowledge
Guidance from vetted subject matter experts
See What Our Attendees are Saying
"The virtual design of this conference coupled with the amazing work of our program manager promoted a high level of engagement and sense of community among attendees. The speakers were knowledgeable and enthusiastic to share their experiences. It was a refreshing shift from long days of traditional meetings on Zoom!"
"This is the first time I've ever attended a virtual conference, and to be honest, I had low expectations. Well, I was wrong. I am very impressed with the platform used and the quality of the content shared. Oftentimes, these conferences only talk about ideas and what could work, but at this event, actual pathways and practical next steps were shared. Academic Impressions did a great job featuring quality speakers who were willing to share what they know."
"Although the workshop was online, it felt as if the presenters were right there with us. All presenters were knowledgeable and really related the content to real work experiences. They were so willing to answer questions and offer assistance—I learned so much that I can apply."
"Many conferences leave you with learning but not always sure how to turn that into action for your organization. There were actionable tips shared throughout the two days and tools provided to help move the learning into action. I am always impressed with Academic Impressions conferences and this virtual one did not disappoint."
"At first, I was skeptical that a virtual conference was capable of being both engaging and informational - but Academic Impressions has mastered it! The 3-day online event was structured in a creative way that all participants had multiple opportunities to interact with each other and the presenters. No one's questions went unheard or unanswered. Thank you for this great experience, it has changed my view of virtual conferences and I look forward to attending more in the future."
- Desiree Ford, Digital Communications Manager, Binghamton University
"The virtual conference has been amazing. The presenters have all been great and the information they've provided is going to help us better use our social media. Even though this conference had to be virtualized due to COVID-19, the online format has been set up in a way that we can all collaborate and share ideas. I'm very eager to take what I've learned back to campus and start implementing new ideas."
- Chris Forde, Coordinator of Marketing & Public Information, Lincoln Trail College
Day One| Tuesday, February 15 (all times in Eastern)
Welcome and Introductions
12:30 – 1:00 p.m. ET
---
Understanding the Unique Challenges for Men of Color in Higher Education
1:00 – 2:00 p.m. ET
Our expert faculty will provide a comparison of similar and different historical and present-day challenges faced by men of color in higher education. This opening session will help you — regardless of what role or department you are in — to better understand these challenges from the perspective of collegiate men of color. As a foundational starting point, we will explore what institutional challenges and barriers, as well as opportunities and strengths, exist on your campus.
---
Break
2:00 – 2:15 p.m. ET
---
Developing a Core Program Philosophy for Men of Color
2:15 – 3:00 p.m.
In order to achieve the highest level of excellence for men of color, it's critical for institutions to develop a sound philosophy to ground their retention initiatives. In this session, we will discuss the core principles fostered at The Ohio State University and at City University of New York (CUNY) for men of color. Grounded in research and data, this session will also provide an opportunity to develop or refine your core philosophy as it relates to men of color retention initiatives on your campus.
---
Break
3:00 – 3:30 p.m. ET
---
Campus Collaborations: Creating a Holistic Campus Experience
3:30 – 4:30 p.m. ET
Drawing from their direct involvement in developing, coordinating, and leading effective men-of-color retention programs at multiple types of institutions, our expert faculty will help you learn strategies for including campus partners in your new or existing men of color retention initiatives. You will be provided with a worksheet to respond to some important considerations as you begin to create a holistic approach to retaining men of color on your campus.
Questions that will be explored include:
Who are your critical campus partners needed to support these efforts?
How do you involve faculty more meaningfully?
What resources can various departments provide that are not well known to men of color?
How do you involve athletic departments more intentionally with retention efforts?
What can your Institutional Research department do to help collect data from men of color?
---
Day 1 Wrap-Up
4:30 – 5:00 p.m. ET
As we conclude our first day together, you will have an opportunity to ask questions of the speakers and connect with other attendees around shared challenges and opportunities.
---
Day Two| Wednesday, February 16 (all times in Eastern)
Optional Networking Session
11:45 a.m. – 12:00 p.m. ET
---
Day 2 Opening Remarks
12:00 – 12:15 p.m. ET
---
Supporting the Academic Success of Men of Color
12:15 – 1:30 p.m. ET
Bridge programs, academic learning pathways, peer-to-peer tutoring, faculty mentors, and many more informal and formal structures can assist with the reinforcement and academic success of men of color. During this session, we take a broad perspective to account for students' precollege years and experiences, as well as their collegiate experiences. We will discuss transition experiences for men of color, retention efforts in the first year, and highlight ways institutions with lean resources can help men of color programs access learning tools while building on informal learning strategies. We will also share models for how these resources can be incorporated into existing programs.
---
Break
1:30 – 1:45 p.m. ET
---
Enhancing Programs and Strategic Efforts to Support Men of Color
1:45 – 2:30 p.m. ET
During this session, we will break into groups to discuss the work that you are doing or planning to do at your institutions. Each of our experts will facilitate a discussion intended to meet you where you are in the work with programs, initiatives, and/or strategic efforts for supporting men of color.
---
Break
2:30 – 3:00 p.m. ET
---
Striving for Inclusive Excellence: Establishing Benchmarks to Measure Success
3:00 – 3:45 p.m. ET
Our experts will highlight strategies, lessons, tips, and tools for establishing benchmarks to measure and demonstrate the improvement in retention of men of color. Our faculty will showcase how they've collected and used data to either make a case for more resources or to share their success stories of bettering the lives of men of color on college campuses.
---
Break
3:45 – 4:00 p.m. ET
---
Putting It All Together: Faculty Panel Input for Next Steps on Implementing Retention Initiatives
4:00 – 4:45 p.m. ET
In this final session, our expert faculty will boil down and provide participants with their suggested next steps for incorporating intentional retention strategies upon returning to campus. You will have the opportunity to decide which programs you can develop on your campus, who needs to be a part of the discussion, and what steps you and your collaborators need to take in the next 90 days.
---
Conference Wrap-Up & Evaluations
4:45 – 5:00 p.m. ET
Dr. Derrick Brooms
Professor at the University of Tennessee - Knoxville and Author
Dr. Derrick Brooms is Professor of Sociology and Africana Studies and a Fellow in the Center for the Study of Social Justice at the University of Tennessee, Knoxville; he also serves as a youth worker and is an award-winning educator and scholar. In addition, Derrick is an Early Career Scholar in the Scholars Network on Masculinity and the Well-Being of African Men and is a Research & Faculty Affiliate with Project MALES (Mentoring to Achieve Latino Educational Success).
Dr. James L. Moore III
Vice Provost for Diversity and Inclusion and Chief Diversity Officer, The Ohio State University
In addition to his role as vice provost and chief diversity officer, Dr. James L. Moore III is also serving as the first executive director of the Todd Anthony Bell National Resource Center on the African American Male. Additionally, he is the inaugural EHE Distinguished Professor of Urban Education in the College of Education and Human Ecology.
Dr. Jamie Patton
Assistant Vice President for Student Affairs, Diversity and Inclusion, Cal Poly
Jamie is responsible for developing, implementing and managing new programs and initiatives that advance diversity and inclusion at Cal Poly. As a division-wide leader and diversity officer, he provides direction and consultation for services and policies to ensure inclusive practices across all Student Affairs departments. In addition, he helps provide campus-wide support for diversity and inclusion efforts in partnership with the Office of University Diversity and Inclusion.
Questions About the Event?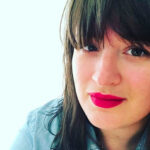 Jenna Ledford
Learning & Development Manager, Academic Impressions