Application of Virtual Reality in Higher Education
Last updated March 18, 2019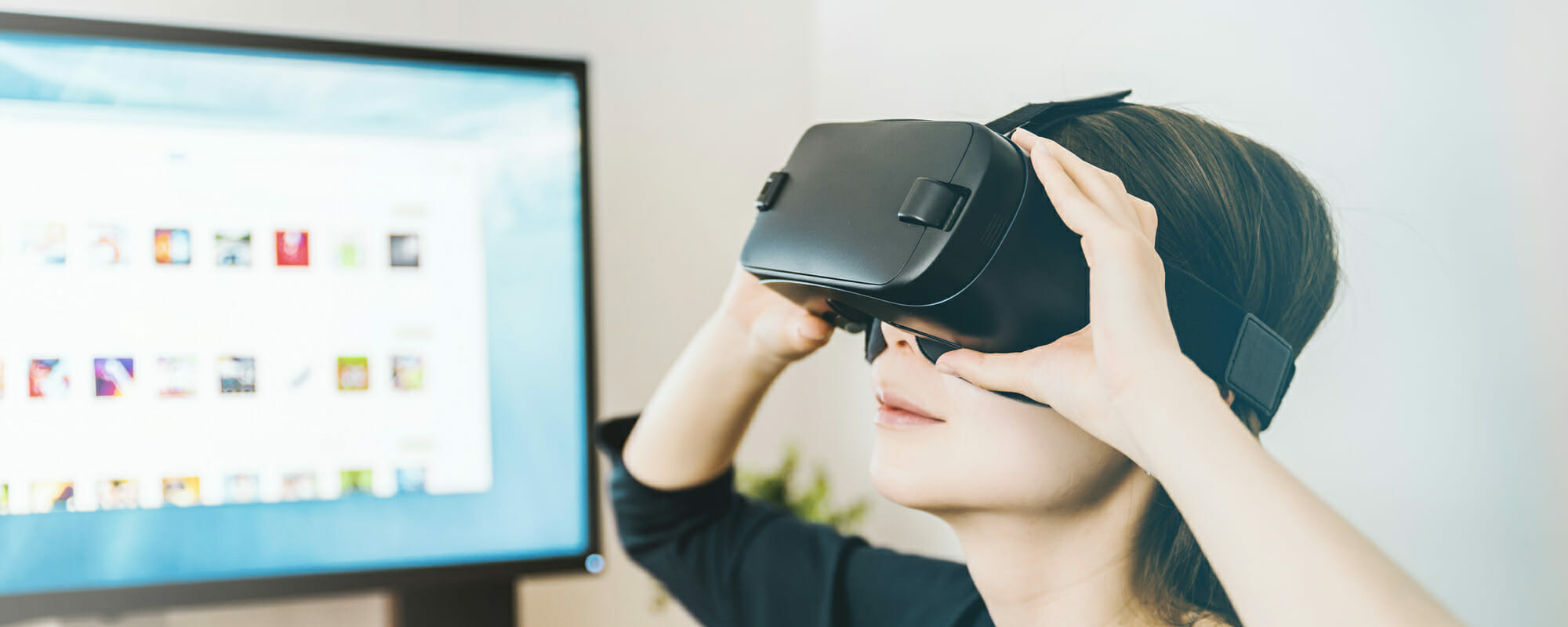 Application of Virtual Reality in Higher Education
Last updated March 18, 2019
---
Overview
Most colleges and universities are either not using virtual reality (VR) or are using it in more token ways. Yet, according to the Gartner Hype Cycle for Emerging Technologies 2018 report, these technologies are rapidly reaching a much more mature stage – holding more promise for higher education and student learning than ever before. For most institutions, however, this promise of VR in student learning is still unrealized.
To help you strategize your approach to virtual reality in the classroom, we have designed a collection of member-exclusive webcasts and resources. This bundle will help anyone interested in VR focus on the ways this technology can be utilized to meaningfully fuel teaching and learning outcomes. [We will only briefly discuss augmented reality (AR) and simulation.]
We will answer key questions around VR in student learning, such as:
How can you plan lessons that integrate VR in more meaningful ways?
How can you assess the impact of VR on student learning?
What hardware and software should you consider?
If you are a subscribed to our Academic Affairs, Business Office, or Online All-Inclusive memberships, you have free access to this collection of webcasts and resources centered around virtual reality (VR).
Agenda
Webcast | Key Considerations for VR Implementations for Student Learning
May 14, 2019 | 1:00 – 2:00 p.m. Eastern
Virtual reality for student learning is gaining momentum. Are you keeping pace with the trends?
---

Webcast | Before Your Course: Instructional Strategies for Implementing VR
June 4, 2019 | 1:00 – 2:00 p.m. Eastern
How can you go beyond virtual field trips and use VR to promote active student learning?
---

Webcast | After Your Course: Assessing Student Learning in VR Implementations
June 26, 2019 | 1:00 – 2:00 p.m. Eastern
Connect with an early adopter of VR who's started assessing whether this technology leads to better student learning outcomes.
---

Interviews | Behind the Scenes in VR and Simulation Implementations
Get advice around less-discussed aspects of these implementations, including details like adjusting your lesson plans and building an internal team to craft simulations.
---

Job Aid | Differences Between VR, AR, and Simulation
Job Aid | Ethics Considerations for VR
Job Aid | Technology Considerations for VR and AR
Get this + 100s more FREE
Already a Member? Login
20+
years serving higher ed
3,500+
institutions served
200,000+
faculty and staff participants
>