A Beginner's Model: Launching Your Title IX Student Hearing Panel (Virtual Conference)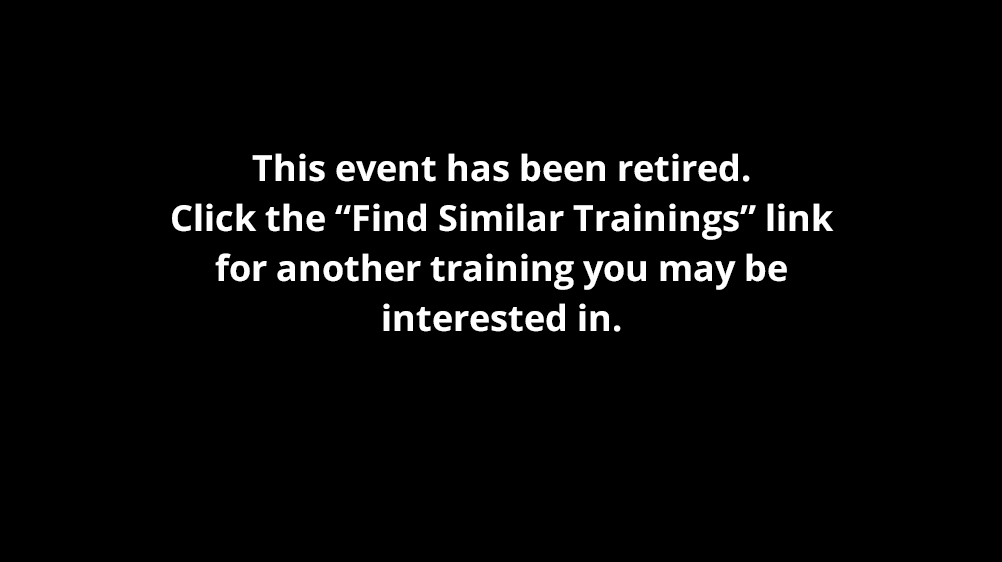 A Beginner's Model: Launching Your Title IX Student Hearing Panel (Virtual Conference)
---
Overview
A Beginner's Model: Launching Your Title IX Student Hearing Panel
Practice the steps and components of a sexual harassment
hearing through a mock case study.
Welcome to your course page for your virtual conference! We'll be adding links to meeting rooms, schedules, social media, and course materials as they become available. Make sure to check back as it gets closer to your conference!
Day 1
Day 2
Troubleshooting Tips & FAQs
Downloading and Testing Adobe Connect Expand
Downloading and Testing Adobe Connect
Test your setup in advance:
https://ai.adobeconnect.com/common/help/en/support/meeting_test.htm
Please click the Run Diagnostic Test option on this website to see if you need to update or download anything like Flash or the Adobe Connect app. If you have any issues, another option is to switch the internet browser you are using.
Once you have completed necessary steps, you can test again. You'll know it is working if the Adobe window in your browser launches the Adobe Connect app to log you in.
Accessing the Meeting Room
The meeting link for each day of the conference can be found on the course page above.
Follow the meeting link, and then:
Click the radio button that reads, "Enter as a Guest"
In the box that says "Name," enter your first and last name
Click the button to enter the meeting as a guest
AUDIO: Upon entrance into the virtual conference meeting room, you will be prompted to either listen by computer or by phone.
Internet Browsers & Flash Expand
You may encounter issues when first logging in. We first recommend trying another internet brower if one is available to you. (If you are using a Mac, we recommend Safari or Firefox over Chrome).
You may be told that you need the latest version of Flash to proceed. But it can be as simple and forcing your browser to "allow" Flash on a given site.
If you have issues with Flash player not launching, sometimes you have to "force" Chrome to allow the use of the Flash Player. To do that, when you're on the Adobe link page, right-click the little "lock" symbol that's just to the left of the address bar.
Then you'll get a pop-up with an option about Flash and select the option for "Allow". Then, re-paste the Adobe link into the address bar and see if it works.
My audio isn't working in the meeting room! Expand
When you log in, Adobe Connect will either prompt you to connect by your phone or using a computer microphone. How you plan to speak is also how you will hear. For our longer virtual conferences (as opposed to our shorter form webcasts) we recommend a computer headset or similar.  Once you are logged in, you might have to follow several steps to hear/be heard:  
You will see a microphone icon at the top of the screen, click that and you'll see "Connect Audio". You may need to select the dropdown next to the microphone icon to get it to select the correct microphone (your computer headset instead of a built in laptop mic for example). You can also mute there, and adjust volume. 
To hear, you will see a speaker icon to the left of the microphone icon at the top of the screen in Adobe Connect. Similarly, you may need to click on the dropdown arrow next to the speaker icon to select the correct speaker option (ex: your computer headset instead of built-in speakers).  
How do I turn on my webcam? Expand
To start your webcam you'll see a webcam "pod" if the presenters have enabled it for your use, and just hit "Start sharing".  To turn it off, hover over your own video image and in the upper right corner is an "x" to close it out. 
If the webcam appears blank/black after you try to start it, you may need to select your camera. There is a menu of options to select camera in that "pod".  
We do ask that you turn off your webcam when you are prompted by the presenters. We'll have plenty of opportunity to see your colleagues and fellow virtual conference goers! Prolonged used by too many will slow things down in the room however.  
I got kicked out of the meeting room! What do I do? Expand
This may happen if your connection to Adobe Connect is momentarily interrupted. All you need to do is click on the link to your virtual conference room again and follow the same steps to log in. We recommend keeping your link handy, just in case!  
 We are recording the sessions, so you won't really miss anything!  
Why is this event retired?
At AI we want to always ensure that the best and most current trainings are available to members, and we regularly review our trainings to ensure that is the case.
>