Managing Up: Using Common Goals to Align Mission, Vision, Values, and Priorities
Last updated May 13, 2020

Managing Up: Using Common Goals to Align Mission, Vision, Values, and Priorities
Last updated May 13, 2020
---
Learn how to set common goals with your supervisor and align them to your institution's strategic objectives.
Overview
"Managing up" is about aligning priorities to better serve your institution and students. By focusing on common goals, you can be an invaluable resource to your supervisor managing a full plate, helping them to understand a more complete perspective, and use your strengths to complement theirs. This webcast will give attendees strategies to find common goals with their supervisors and to use those intersections to move ideas forward that are mutually beneficial to you, your supervisor, and your institution.
Agenda
Identifying your mission, vision, values, and priorities

You will have an opportunity to self-identify what your overall priorities are and what you have been hired to accomplish.

Understanding your supervisor's mission, vision, values, and priorities

You will use a worksheet to outline your understanding of your supervisor's top priorities and concerns. Where do they overlap with your priorities?

Aligning to the institution's goals

You will look at the overall goals of the institution and map those according to the priorities you identified in sections one and two.
Who should attend?
Anyone looking to achieve a better working relationship with his or her manager by finding common goals, mission, and vision.
Get this + 100s more FREE
Already a Member? Login
20+
years serving higher ed
3,500+
institutions served
200,000+
faculty and staff participants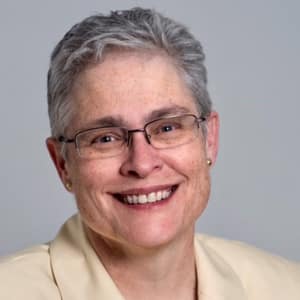 Karen M. Whitney, Ph.D
President Emerita, Clarion University | Executive Coach