Phonathon Essentials
Last updated June 19, 2017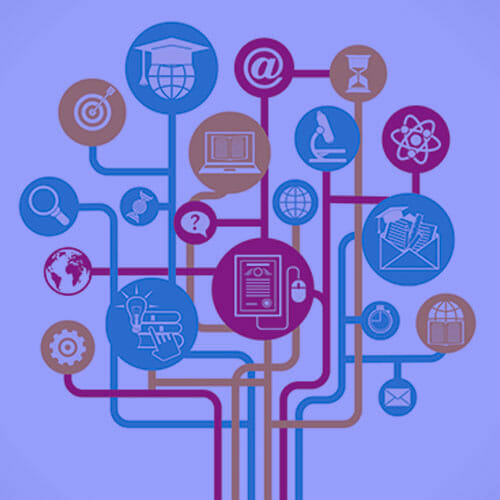 Phonathon Essentials
Last updated June 19, 2017
---
Overview
An effective phonathon program can be a great way to re-engage alumni, steward donors, and build affinity. This four-part training series will cover the most common challenges facing calling programs and offer practical solutions.
1. Scripting – Learn how to best use time on the phone with alumni to build rapport, confirm contact information, and secure a gift.
2. Data Analysis and Segmenting – Better target alumni who are likely to pick up the phone and make a gift; ensure that you have updated contact information for these alumni.
Agenda
Session 1: Scripting
How do you best communicate with potential donors on the phone? In this session, you'll learn how to create a script that enables callers to better engage donors with active listening, integrate different types of questions, and establish a rhythm to the call, all while giving students the ability to maintain control of the conversation.
Essential Elements of an Effective Script

Introduction

Engagement/Rapport building

Case for giving

Negotiation

Assumptive credit card ask

Call Techniques and Tackling Objections

Script flexibility

Objection responses

A Strong Close

Applying to Sample Scripts
Resources: Sample script templates
Session 2: Data Analysis and Segmentation
In this session, you will learn how to analyze your data to make better decisions around future phonathon planning. This session will show you how to better segment your donors, plan calling pools, and map out timelines to achieve success.
Program Planning and Analysis

Available capacity

Possible limitations

Audiences

Segmentation Strategies

Basic techniques

Common pitfalls

Improving Contact Rates

Program Evaluation

Rates

Values

Quantity and quality
Resources: Sample segmentation plan and data analysis templates
Session 3: Hiring and Training Student Callers
Student callers can make or break your phonathon's success. You need to hire not just the right students, but the right number of students. After you've selected your student callers, it is imperative to onboard them properly to ensure they are excellent representatives for your institution.
Identifying Your Total Number of Callers

Total shifts

Student supervisors

Recruiting

Timing

On-campus and online opportunities

Hiring

Application process

Interview process

Desired skills and attributes

Training

Structure of training

Essential training elements

PCI compliance
Resources: Sample hiring and training schedules
Session 4: Ongoing Phonathon Management and Fulfillment
Effective ongoing management is key to achieving the results you projected. In this session, we will show you how to develop coaching programs for callers and student supervisors, schedule callers, change course if need-be, and determine when to follow up on or cancel pledges.
Ongoing Management of Student Callers

Scheduling

Monitoring and coaching

Student supervisors

Feedback and reviews

Assessment and Course-Correction

Ongoing data analysis and segmentation

Identifying when to change course

Fulfillment

Ensuring strong return rates

Proper follow-ups via phone, email, and direct mail

When to cancel pledges
Who should attend?
Phonathon directors, student supervisors, and annual giving professionals will benefit from this webcast series, gaining knowledge to improve the effectiveness of their phonathon.
Get this + 100s more FREE
Already a Member? Login
20+
years serving higher ed
3,500+
institutions served
200,000+
faculty and staff participants
>