Launching a Zero Suicide Initiative on Your Campus
Last updated June 10, 2019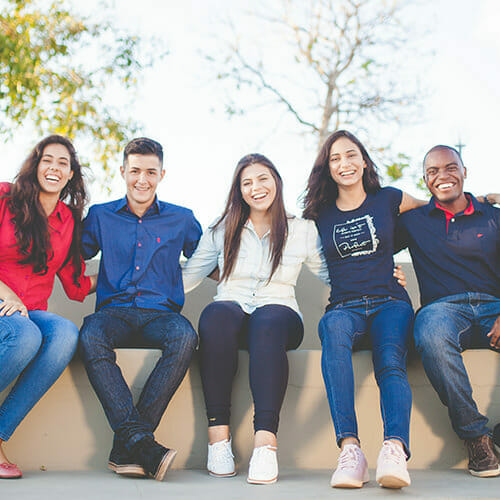 Launching a Zero Suicide Initiative on Your Campus
Last updated June 10, 2019
Table of Contents
---
How is your campus responding to the mental health needs of students?
Overview
With mental health issues and suicide rates on the rise on college campuses, most counseling centers don't have the resources to meet the needs of their students.
Join us online to learn how Georgia Tech and the University of Alabama are mitigating this by training and engaging ALL staff to recognize when students need intervention and support. Both universities have adopted the Zero Suicide model – a framework used within healthcare to prevent and eliminate suicide. As the first expert to translate and implement this model into higher ed, Dr. Ruperto Perez will describe the model and give you advice on how you can design and implement a Zero Suicide Initiative on your campus.
Agenda
Ruperto Perez will guide you through how to establish a Zero Suicide initiative on your campus including:
How a Zero Suicide Program Works – You will be introduced to the Tech Ends Suicide Together program, which launched at Georgia Tech and is currently being developed at the University of Alabama.
How to Design a Zero Suicide Program – You will learn how to design a similar program for your campus, including how to identify appropriate metrics, how to get buy-in and support, and how to identify appropriate resources.
How to Implement a Zero Suicide Program – You will learn how to implement the program once designed, including how to communicate, market, and manage the program.
Who should attend?
This webcast is ideal for counseling center administrators and staff who want to create a program that engages all employees across campus in promoting mental health.
Learn How the Zero Suicide Framework was Adapted for Higher Ed
Download the Free Resource here.
Get 100s of courses FREE
Already a Member? Login
20+
years serving higher ed
3,500+
institutions served
200,000+
faculty and staff participants Ruperto M. Perez, Ph.D.
Associate VP for Student Health and Wellbeing, The University of Alabama
>