Preparing Doctoral Students for Careers in Academia and Beyond
Last updated October 7, 2020
Preparing Doctoral Students for Careers in Academia and Beyond
Last updated October 7, 2020
---
Equip your graduate students with the skills they need to be successful.
Overview
Historically, institutions have worked to prepare doctoral students for careers in academia. As the higher education landscape has shifted in recent years, the number of PhD recipients has outpaced the number of available faculty positions in many sectors, resulting in a major increase in academic job seekers finding roles outside of the academe. To better serve doctoral students, graduate education leaders must strive to ensure that their offerings – curricular and co-curricular – support the development of skills that will serve PhD students in careers both inside and outside of the professoriate.
Join us online as Dr. Karen P. DePauw, Vice President and Dean for Graduate Education at Virginia Tech, shares how the development and implementation of the Transformative Graduate Education (TGE) initiative has reshaped the graduate experience at her institution. You will learn how the TGE model prepares graduate students to become the next generation of scholars and career professionals in an ever-evolving global context through a variety of both scholarly and co-curricular programming. At Virginia Tech, this includes offerings around:
Preparing Future Professoriate (PFP)
Career Professional (PFPro)
Teaching and Learning (Academy for Graduate Teaching Assistant Excellence)
Citizen Scholar Engagement
Communication Science and Public Engagement
Along the way, you will consider how you can leverage the TGE framework to enhance graduate career preparation at your institution.
Agenda
November 19, 2020
1:00 p.m. – 4:00 p.m. Eastern
The Transformative Graduate Education Model
1:00 – 2:30 p.m.
In this first section of the training, we will:
Discuss current trends in graduate education and shifts in doctoral recipient career paths
Learn why and how the initiative came to be, and how it was developed
Explore the four guiding pillars of TGE – knowledge, leadership, scholarly inquiry, and social responsibility – and what they look like in action at Virginia Tech
---
Break
2:30 – 2:45 p.m.
---
Enhancing Graduate Education at Your Institution
2:45 – 4:00 p.m.
In the second portion of our training, you will participate in individual and small-group activities that will help you:
Use the TGE framework to identify opportunities to enhance graduate student career development at your institution
Unpack potential challenges you might face as you work to implement TGE on your campus, and brainstorm solutions to overcome them
Develop an action plan you can start using immediately to move this work forward and better support graduate students at your institution
Who should attend?
This virtual training will benefit individuals responsible for graduate education initiatives. This includes, but is not limited to:
Faculty, Directors, and Coordinators of Graduate Programs
Deans of Graduate Education
Directors of Graduate Student Services
Directors of Graduate Enrollment
Get this + 100s more FREE
Already a Member? Login
20+
years serving higher ed
3,500+
institutions served
200,000+
faculty and staff participants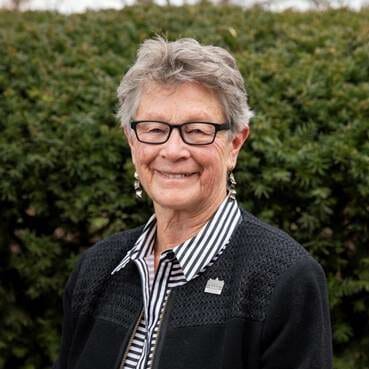 Karen P. DePauw, Ph.D.
Vice President and Dean for Graduate Education, Virginia Tech
>