Actualize Your Purpose and Legacy: Workshop on Improving Your Well-Being
Last updated February 9, 2023
Actualize Your Purpose and Legacy: Workshop on Improving Your Well-Being
Last updated February 9, 2023
---
Get clear on what success looks like for you and intentionally create the impact you want to leave in the world.
Overview
The pandemic has required all of us to pivot in new ways. We've often had to take on additional responsibilities that may not align with our strengths and interests, and have had to manage our relationships almost exclusively in a virtual space. Still, our success is often measured in immediate gains, and it's unclear how to plan for the future. Amongst all of this, you may be feeling more disconnected and depleted than ever before, which is why there's never been a better time to reconnect with the priorities that bring you joy and improve your well-being—those that fulfill your long-term goals and contribute to the legacy you want to create.
Join us online for an interactive workshop that will help you refocus your time, energy, and future work in realizing your purpose and legacy. You'll begin the workshop by assessing the current state of your well-being and reflecting on the factors that most contribute to it. You'll then explore to what extent inherited norms shape your definition of success, so that you can create your own definition of success based on your values and the impact you want to have in the world. Finally, you'll document a practical and tangible plan that outlines the goals and tasks you'll need to actualize your legacy.
You do not have to gift large amounts of money or have a bronze bust of your likeness erected in the quad to leave a legacy. In this training, we define legacy as the impact on people, organizations, disciplines, or society that an individual creates and helps to sustain. This notion of legacy invites us to explore how we create meaningful experiences and accomplishments in our life, which support our values and well-being.
Agenda
December 2, 2022
1:00 – 4:00 p.m. Eastern
Section 1: Assessing Your Well-Being
How well are you flourishing, and finding true joy and purpose in what you do? How do you even begin to assess your well-being? Here, you'll be introduced to the PERMA model, which outlines the following the five components that are required to define, quantify, and create well-being::
Positive Emotion
Engagement
Relationships
Meaning
Accomplishment/Achievement
You'll reflect on how well these factors components show up in your life and discuss ways to refocus your energy so that you're putting your well-being at top of mind.
---

Section 2: Defining Success in Terms of Well-Being
We often inherit others' definitions of success as our own because of institutional or societal norms and standards. When was the last time you paused and asked yourself, "What does success mean to me? What impact or legacy do I want to have?"
To put your well-being front and center in everything you do, you need to define success in ways that support your positive emotion, engagement, relationships, meaning, and achievement. As part of this workshop, you'll begin to define what success means for you by identifying the legacy and impact you want to have.
---

Section 3: Building a Roadmap for Your Success
In order to actualize your legacy, you'll need to translate your vision for success into a roadmap. In this workshop, you'll practice an approach that you can use to break your long-term priorities into smaller daily tasks that support your well-being.
Who should attend?
This training is designed for all academic and non-academic staff and administrators who are exploring ways to connect their everyday work with their life's purpose to find greater well-being.
Get this + 100s more FREE
Already a Member? Login
20+
years serving higher ed
3,500+
institutions served
200,000+
faculty and staff participants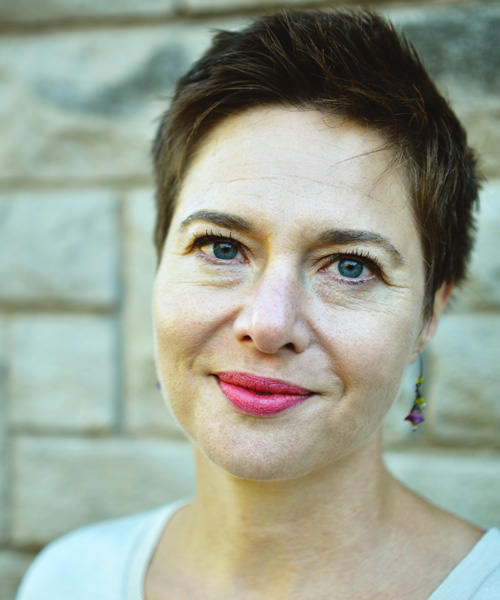 Jennifer Askey, Ph.D., PCC
Faculty & Leadership Coach