In this master class, we have partnered with Jim Langley to show you and your team how to transform your advancement shop into one that will engage more alumni and donors and raise more money. We will show you how to: 
T

ruly listen to donors to learn about what they want to 

accomplish

 and align that to your needs, rather than vice-versa

 

Understand why the more we ask

,

 the less people give

 

T

ransform engagement into giving

 

Prope

l

 stewardship to help set the stage for future giving

 
This intensive online course features exclusive content which cannot be acquired anywhere else.
The following lessons are included with this course.
The Academic Impressions Master Class Experience
Gain free and unlimited access to this member exclusive course by becoming a member or logging in if you already have a subscription
Hear exclusive content that cannot be obtained from any other organization

Learn from distinguished experts from across higher education

Immerse your team in rich, engaging online content, ideal for keeping up the momentum with professional development during the COVID-19 crisis

Take part in bite-sized lessons with course content that is broken down into chunks of no more than 20 minutes

Access the course from wherever you are, on your time

Progress at your own pace
Course Highlights
3h 30m of course content

6 in-depth lessons

Valued at  $895. Free for members.
How to Use This Course
Use this course to convene your team around a new way of working with alumni and donors. Whether alumni participation is stagnant, you have missed a fundraising goal, donor retention is low, or even if fundraising dollars are up, but you are unsure how it will sustain, you will walk away from this course with a better understanding of subtle shifts to create a more sustainable philanthropic future. It is important to note that the principles in this course can be implemented by anyone, at any level, starting with any team in your advancement shop.
James M. Langley
Jim Langley is one of the most forward thinking thought leaders in the fundraising industry who has always strived to push the envelope throughout his illustrious career. In this exclusive masterclass he expands the boundaries of fundraising by examining how it is currently defined and what it could transform into to increase engagement and giving. In addition to presenting the theory of revolutionizing your advancement operation, he also offers practical suggestions on how you can implement the shift to engage more alumni and donors. You will leave this online video course armed with critical questions you should be asking about the state of your fundraising operation.
Before forming his own comprehensive advancement consulting firm, Jim served as vice president for advancement at Georgetown University. At Georgetown, he led the institution's offices of alumni affairs, strategic communications and marketing, development, medical center development, and advancement services. During his tenure, he produced record numbers in new commitments and dollars. He also launched a number of innovative programs, including the acclaimed Student Discovery Initiative.
Jim arrived at Georgetown after spending eight years as the vice president for advancement at the University of California, San Diego. At UCSD, he led the planning and execution of the institution's seven-year $1 billion campaign, then raised almost half the target amount in three years. Jim also previously served as vice president for external affairs at Georgia Institute of Technology, increasing annual gift income from $26 million to $76 million and more than tripling the institution's endowment to well over $500 million. Operations under his management have won awards in virtually every area of university advancement.
Membership Includes All Content and Much More
Buy membership based on desired number of users  
Invite users to your membership
Engage with upcoming and on-demand online trainings 
Learn more about membership benefits, included content, and pricing.
Questions about membership?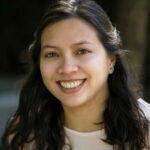 Meghan Paladino
Membership Advisor, Academic Impressions