Plan for key issues facing your campus more proactively.
Marketing and communications professionals spend significant amounts of time on day-to-day issues and the need to attend to smaller-scale problems can make it seem impossible to find the time for proactive issues management planning. However, there are ways to prepare for potential issues facing your campus that aren't time and resource-intensive.
Join us for a 60-minute online training that will provide you with a clean and simple framework for identifying, prioritizing, and strategizing around key issues facing your institution. You will walk away from the webcast with:
A self-assessment tool to help you identify and prioritize the critical issues you should focus on
An adaptable framework to help you assign strategic actions and prepare for the top issues you have identified
Who Should Attend
This webcast is intended for marketing and communications professionals—either individually or in teams—who need to strengthen the front-end preparation they are currently engaged in for issues management.
Friday, December 8, 2017
1:00 - 2:00 p.m. EDT
The webcast will consist of three main sections:
Step 1: Identifying
You will see a comprehensive list of potential issues, broken down into categories, that have occurred on other college and university campuses.
Step 2: Prioritizing
Our instructor will walk you through a self-assessment tool to help you prioritize which issues—based on your campus climate, mission, and stakeholders—you should focus on for proactive planning.
Step 3: Assigning strategic actions
You will be taught a framework to help you figure out what kind of steps/actions to take to help you prepare for the most pressing issues you have identified for your campus.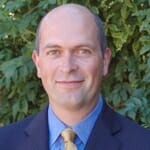 Simon Barker
Managing Partner
Blue Moon Consulting Group
Simon provides issues and crisis management advice and counsel to leadership at universities on a range of issues from litigation, cyber risk, and data breaches to fatalities, scandals, protests, and a broad range of ethical, financial, and social issues. He has developed over a hundred crisis management and crisis communications plans, and has led crisis leadership sessions and exercises for organizations in the US, Europe, and Asia. He held senior roles at Edelman, Visa, and Marsh & McLennan prior to founding BMCG in 2014.
Blue Moon Consulting Group provides its clients insight, counsel, and experience to help them effectively manage real-time responses to significant issues and crisis events. Its goal is to build an organizational culture in which reputation is viewed as a key asset and fundamental strategic input into decision-making.

$525 through Dec 1
$600
Live Webcast Registration + Digital Recording
Access to the live webcast: Invite your team!
Links to all presentation materials and resources
Permanent digital recording of the live webcast
FREE for Members
This webcast is included for free for qualified online members.
Not a Member? Learn More
$350 through Dec 1
$425
Webcast registration
Presentation materials and resources
Access to webcast recording for 60 days (available 10 days after webcast)
$350
Presentation materials and resources
Permanent digital recording link delivered 10 days after webcast
Questions About the Event?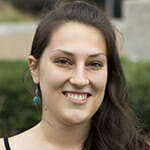 Sarah Seigle Peatman
Program Manager, Academic Impressions