Build more transformative co-curricular learning for your students.
For years, institutions of higher education have been discussing how students can gain career skills from experiences both inside and outside the classroom. But few have made clear and concrete plans for ensuring that this learning actually occurs – and that it happens for everyone. Career readiness initiatives can also end up siloed in individual areas. Integrative learning that connects co-curricular and curricular learning can feel like a great idea – but also like an abstract notion that can never be achieved. The Co-Curricular Learning Masterplan, a new publication by Academic Impressions, offers practical solutions to these complex problems, offering a framework and structure for creating campus partnerships that bring career learning together for students.
Join us for a 75-minute webinar that will introduce you to the key concepts of the Co-Curricular Learning Masterplan. Masterplan co-author, Dr. Adam Peck, will begin by talking through the six foundational flaws with typical co-curricular experiences. Next, we will cover how campus leaders can work together to develop learning outcomes and activities that create truly integrative career-based learning. Adam will further demonstrate how the assessment tools in the book can create direct measures of student learning that help to track students' improvement over time and based on their level of engagement. Finally, you'll have the opportunity to ask questions and reflect on how your programs may need to shift to ensure students' skill development.
Who Should Attend
Student success leaders responsible for transformative learning experiences outside of the classroom will benefit from this webinar, particularly if they are looking to build coalitions on their campus that reflect a broad and interdisciplinary approach to career learning.
Register for this Free Webcast

To sign up for this session, please submit your details and sign up for future updates from Academic Impressions.
June 8, 2022
3:00 - 4:15 p.m. ET
The Six Foundational Flaws in Co-Curricular Programming
Dr. Adam Peck will walk you through the six foundational flaws in co-curricular programming as related to student learning and skill development:
The Daredevil Disconnect
The Field of Dreams Fallacy
The Horse (Of Course) Discourse
The Pokémon Problem
The Candy Factory Fiasco
The Peanut Butter Cup Conundrum
---
The Co-Curricular Learning Masterplan
Adam will discuss how to create learning outcomes and activities, paired with assessments that more intentionally connect skill development to employability skills. We will also share resources to help you move forward with adopting a co-curricular learning masterplan on your campus.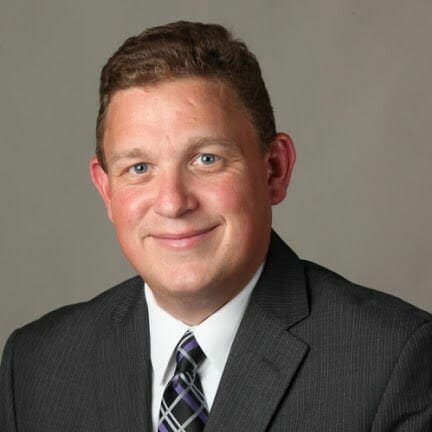 Adam Peck
Assistant Vice President, Division of Student Affairs, Illinois State University
Dr. Adam Peck has been a student affairs professional for more than 25 years. He is the author of more than forty scholarly publications and has presented more than 100 national and international webinars. He is a frequent keynote speaker at conferences and on campuses around the U.S. and internationally, and he served as editor and co-author of the book Engagement & Employability: Integrating Career Learning Through Co-Curricular Experiences in Postsecondary Education (NASPA Press, March 2017). He recently co-edited "Leadership Development in Student Employment, New Directions for Student Leadership" with Kathleen Callahan and currently serves as editor of the Scholarship to Practice section of The Journal of Campus Activities Practice and Scholarship. Dr. Peck earned his Bachelor of Arts in Theatre from Lewis University, a Master of Arts in Communication Studies from Southern Illinois University at Edwardsville, and a Doctor of Philosophy in Higher Education Administration from The University of Texas at Austin.
Questions About the Event?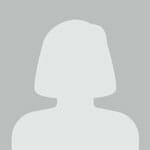 Sarah Adams
Learning & Development Manager,
Academic Impressions