Be empowered to lead crucial conversations that unite your campus around your diversity initiative.
Overview
As someone charged with leading diversity initiatives on your campus, you will face resistance at some point, which will require you to navigate complex and difficult conversations. A "one-size-fits-all" approach rarely resolves the situation or builds campus alliances. The most successful diversity professionals are constantly shifting their communication strategies to the audience and the issue at hand.
Join us online for a training that is designed to provide you with reflection, feedback, and hands-on practice to help you adapt your communication to challenging scenarios you might face as you advance your diversity initiative on your campus. During the two-day program, you will:
Explore how unconscious bias and social identities impact your decision-making and relationships with others and how you can mitigate bias to improve communications with others.
Practice tips and strategies for navigating difficult conversations through role-plays with your peers/colleagues.
Draft a communication strategy that will help you identify ways to overcome barriers as you move your diversity initiative forward.
Who Should Attend
This conference is designed for anyone charged with championing or advancing a diversity initiative on your campus. This includes:
Mid- to upper-level leaders from diversity or academic departments
Academic and student affairs leaders working outside of diversity departments
If you're looking for a safe space alongside a community of diversity champions and change agents to bolster your communication skills and share best practices for how to navigate difficult conversations, this event is for you!
Follow Through With Success Coaching
Have you ever gone to a training only to find that you came back with great ideas but don't have the time, support, or skills needed to make the changes?
Academic Impressions has produced thousands of trainings and we have learned that utilizing a coach after attending a conference helps provide accountability and bridges the training with the on-the-ground work of getting the job done.
As a result, we are now offering success coaching on select conferences.
Purchase this training + 3 one hour follow up success coaching calls
Work with an assigned coach who has extensive experience in higher ed.
Get individualized support to help you follow through on what you've learned.
Workshop your plans, run your ideas by someone and get additional help/practice.
To get success coaching, simply purchase the Conference + Success Coaching product below.
The Academic Impressions Online Learning Experience
Intentionally Designed
Online Learning
Our virtual trainings go far beyond just replicating PowerPoint presentations online: these experiences are intentionally designed to give you the kind of robust and dynamic learning experience you've come to expect from Academic Impressions. These trainings provide you with an active learning environment and an online space where you can explore ideas, get inspired by what your peers are doing, and understand the range of possibilities around a certain topic. You will leave these sessions with practical solutions that you can take back to your team or task force.
What you will get:
A dynamic, interactive, and high-touch virtual learning experience designed to engage and set you up for growth
Seamless online face-time, networking, group work, and Q&A opportunities from the comfort of your own workspace
Practical takeaways and hands-on knowledge
Guidance from vetted subject matter experts
See What Our Attendees are Saying
"The presentation went beyond my expectations and looking forward to utilizing my knowledge with others in my institution! "
"This virtual conference was a substantive opportunity to gain immediately applicable skills and strategies, meaningfully connect with colleagues from peer institutions around a common challenge, and walk away with a set of actionable plans and initiatives that I can readily implement."
Day One | Wednesday, July 28, 2021
Eastern TIme
Optional Attendee Meet & Greet
11:30 a.m. – 12:00 p.m. ET
---
Welcome and Faculty Introduction
12:00 – 12:15 p.m. ET
---
Understanding Campus Trends
12:15 – 1:00 p.m. ET
You will receive a bird's-eye view of the common challenges and trends happening across college campuses related to advancing diversity initiatives.
---
Short Break
1:00 – 1:15 p.m. ET
---
Understanding Unconscious Bias and Social Identities
1:15 – 2:15 p.m. ET
The effectiveness of your communication with others––especially during times of resistance––can be enabled or disabled by the underlying context of unconscious bias and social identities. You will investigate your own social identities and how those identities impact communication received by others. By examining and discussing real-world examples of bias and exclusion in the workplace, you will:
Define unconscious bias
Understand its sources and how it influences your decision-making and interactions with others
Identify spaces to mitigate bias
---
Long Break
2:15 – 2:45 p.m. ET
---
Strategies to Identify and Address Bias
2:45 – 3:30 p.m. ET
In small groups, you will build upon the discussion from the previous session by analyzing one of three case studies and apply your own social identities to address the bias presented in that scenario. You will identify:
Barriers that prevented you from addressing bias
Strategies to remove those barriers
---
Day One Q&A
3:30 – 4:00 p.m. ET
This will be an opportunity for you to ask our expert faculty any remaining questions from today's sessions and discuss/share related topics in a large group.
---
Day Two | Thursday, July 29, 2021
Eastern Time
Refresh and Reset
11:30 – 11:45 a.m. ET
Attendees will reflect and share one lesson from yesterday's training that resonated most with them and why.
---
Tips and Strategies for Navigating Courageous Conversations
11:45 a.m. – 12:45 p.m. ET
Perhaps you've already experienced "courageous" conversations around resistance and difference across your campus or you know those conversations are coming your way as you launch your new diversity initiative. In this session, you will acquire new skills for addressing and working through both active and passive resistance while also learning how to adapt your communication to different audiences including students, faculty, staff, or campus leaders.
---
Short Break
12:45 – 1:00 p.m. ET
---
Practicing Courageous Conversations
1:00 – 1:30 p.m. ET
In small groups, you will have the opportunity to apply the skills from the previous session and practice having courageous conversations across different case studies.
---
Identifying Barriers to Overcome in Your Diversity Initiative
1:30 – 2:00 p.m. ET
Our expert speaker will provide an overview of practical and necessary resources that will help you support and build a case to advance your highest priority diversity initiative on your campus. You will focus on identifying potential barriers that prevent the advancement of your efforts. Examples of diversity initiatives may include:
Recruiting/retaining diverse students and faculty
Increasing diversity professional development and training initiatives
Creating inclusive policies or procedures that do not create disparity
---
Long Break
2:00 – 2:30 p.m. ET
---
Developing Your Communication Strategy
2:30 – 3:15 p.m. ET
To help you overcome the barriers you identified in the previous session, you will start a preliminary draft of a communication plan to counter resistance and move your efforts forward. Keeping your own institutional context in mind, including its mission, values, organizational structure, resources, and political/social climate, you will examine and discuss challenges that hinder the advancement of your diversity initiative.
---
Presenting Your Communication Strategy for Feedback
3:15 – 4:00 p.m. ET
You will have the opportunity to present your communication strategy so you can receive real-time feedback and advice from our expert instructor and other participants regarding the effectiveness of your strategy.
---
Final Q&A and Evaluations
4:00 – 4:30 p.m. ET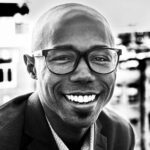 Domonic Rollins, Ph.D.
Consultant & Coach | Organizational Change & Diversity, Equity, and Inclusion
Domonic is an expert facilitator of inclusive organizational change. With a specific focus on creating the conditions where marginalized people can thrive, Domonic aids leaders and organizations in engaging in difficult conversations about race, identity, and difference. He has served as the inaugural Director of Diversity, Equity, and Inclusion (DEI) at The Dalton School located in New York City. In this role, Domonic provided leadership and oversight to develop a comprehensive diversity, equity, and inclusion strategy to support the fundamental Dalton principle that diverse beliefs, ethnicities, cultures, and lifestyles are a critical underpinning of a successful education in today's global society.
Questions About the Event?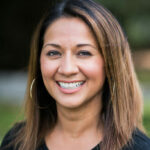 Rabia Khan Harvey
Senior Learning & Development Manager,
Academic Impressions