Gain practice and confidence in pitching a transformational gift proposal to one of your top donors.
Overview
Knowing when and how to deliver a proposal for a gift that can alter the future of your institution can be tricky. Cultivating and soliciting top donors who can make this impact requires a unique and specific approach, different from more common major gifts. Transformational gift proposals take craft, precision, and significant detail to demonstrate the future return on investment. They require you to understand what motivates and compels your donors to make a transformational gift.
Join us online for this bootcamp, where you'll work to prepare and develop a proposal for one of your top donors. You will learn how to successfully navigate the internal and external complexities of this significant undertaking in a way that advances the vision of your institution. Specifically, you'll learn how to:
Inspire your top donors to make a transformational gift
Cultivate and solicit donors with transformational capacity
Implement a stewardship plan for transformational donors
This bootcamp requires that you have a specific donor in mind for whom you wish to cultivate, solicit, steward, and develop a proposal. Throughout the 4-week bootcamp experience, you'll apply the lessons learned during the bootcamp as you work to develop a proposal that you can provide to that donor. You will also have the opportunity to connect 1:1 with one of the speakers to practice your pitch and receive feedback on your proposal. Please note, any proprietary information shared will remain confidential and the ownership of the institution represented.
Prior to the program, you will complete an assessment to help personalize the bootcamp to your specific needs by determining where you are in the stewardship process with the prospect for whom you will develop a proposal.
A Highly Personalized Experience
Your registration for this bootcamp includes one 30-minute consultation with one of the three speakers, as well as access to their office hours. A hallmark of the Academic Impressions bootcamp experience, the individual attention in this consultation will help you apply best practices from the bootcamp to the development of your proposal. To preserve the intimate and interactive nature of this training, the bootcamp is limited to 30 participants. Register early to reserve your spot!
This Bootcamp Consists Of
Four live online sessions, happening weekly. Our expert instructors facilitate each session to help you develop a proposal for a transformational gift prospect.
Short assignments that you may be asked to complete between meetings to practice and prepare for the next session (approximately 1-2 hours per week).
Personalized, 1:1 feedback session with an instructor to practice and review your transformational gift proposal in detail.
A proposal for a transformational gift, specific to the donor you have in mind. This will be your primary takeaway for the program.
Who Should Attend
Principal, major, and planned gift officers, as well as vice presidents of advancement, directors of development, and stewardship/donor relations professionals will leave with a transformational gift proposal for their prospect. If you're finding it difficult to carve out the time to write a proposal and/or looking for feedback and guidance on how to deliver a proposal best, this bootcamp will provide you the time, space, and guidance to focus on this work.
Follow Through With Success Coaching
Have you ever gone to a training only to find that you came back with great ideas but don't have the time, support, or skills needed to make the changes?
Academic Impressions has produced thousands of trainings and we have learned that utilizing a coach after attending a training helps provide accountability and bridges the training with the on-the-ground work of getting the job done.
As a result, we are now offering success coaching on select trainings.
Purchase this training + 3 one hour follow up success coaching calls
Work with an assigned coach who has extensive experience in higher ed.
Get individualized support to help you follow through on what you've learned.
Workshop your plans, run your ideas by someone and get additional help/practice.
To get success coaching, simply purchase the Bootcamp and add Success Coaching during registration.
Hear About the Bootcamp Experience
November 18 – December 16, 2021
Individual Dates: November 18, December 2, 9, and 16, 2021
Session 1: Building and Aligning Your Transformational Vision
Thursday, November 18, 2021 1:00 – 3:00 p.m. ET
A transformational vision combines a donor's passion and ability with an institution's mission and opportunity. With a deep understanding of your donor's aspirations and dreams, a great gift officer will know what to ask to learn the type of impact their prospect wants to make in the world. By gaining a deep understanding of the transformational donor cycle and creating portfolios that are as diverse as your alumni body, you will learn how to form a complex yet highly personalized vision by deliberately planning the cultivation process from the beginning.
---
Session 2: Aligning Internal Partnerships for Top Tier Cultivation and Solicitation
Thursday, December 2, 2021 1:00 – 3:00 p.m. ET
The cultivation and solicitation process requires a strategy different from that of the more common major gifts. It requires coordinated internal partnerships that avoid conflict or insufficient follow-up, leading to a successful transformational gift proposal. You will identify and define the roles on your campus in university leadership, development, donor relations, and academic administration for each stage of the process.
---
Session 3: Determining the Style and Level of Stewardship for your Donor
Thursday, December 9, 2021 1:00 – 3:00 p.m. ET
With your specific donor in mind, understanding the most effective stewardship with them is critical for securing a transformational gift and cultivating the next gift. You will outline the style and level of stewardship your donor requires and have a plan in place leading to the development of the proposal through bespoke engagement.
---
Session 4: Developing the Proposal
Thursday, December 16, 2021 1:00 – 3:00 p.m. ET
Transformational gift proposals take craft, precision, and significant detail to demonstrate the future return on investment. By detailing the expectations of high-level wealth donors and the critical components of successful proposals, you will walk away with a proposal ready to deliver.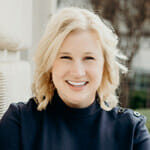 Kate Harrison
Director, Donor Relations, University of Texas at Austin
Kate Harrison has built a superior portfolio of donor stewardship work in her ten years of experience in Higher Education. This includes launching award-winning volunteer programs, crafting bespoke donor engagements and executing spectacular events and milestone celebrations.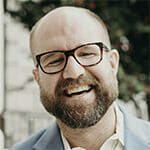 Mitchell Spearman
Founder and Dreamer, Gifts of a Lifetime, LLC
Through thoughtful and aspirational planning, Mitchell has developed significant principal gift prospects and proposals that have funded transformational moments at Drexel, the University of Arkansas, Occidental and now at the University of Texas at Austin as the Senior Director of Principal Gifts.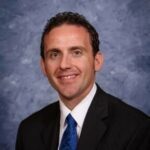 Brent Pieper, Ed.D., CFRE
Associate Vice President for Campaign & Major Gifts, University of Kentucky
In his current role, Brent oversees the University's $2.1 billion campaign. With nearly two decades of fundraising experience on campaigns totaling more than four billion dollars, he previously held the position Assistant Vice President and Director of Campaign Operations at Cleveland State University.  
Questions About the Event?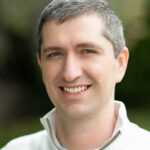 Nick Pettet
Learning & Development Manager,
Academic Impressions