Developing a Strategic Plan for Student Philanthropy: Educating Students from Acceptance Letter to New Alum
July 20 - 22, 2020 | Eastern Time
Craft a comprehensive, multi-year plan to educate your students about philanthropy and increase their participation in giving.
Overview
We know that Institutions that actively invest in student education and programming around philanthropy can raise more money and be more successful at filling their long-term donor pipeline.
Join us for a holistic learning experience and discover how to craft a comprehensive plan to educate students about philanthropy throughout their full lifecycle with your institution - from when they begin their student journey through their first years as an alumnus.
The pandemic has allowed many of you the opportunity to revisit your team's strategies, but we know that it has also brought a lot of uncertainty about the fall. Throughout the program, we will offer suggestions and host discussions around how to adapt your in-person programming, whether or not you will be on-campus.
You will leave this program with a collection of tangible resources that will help guide your institution through this transition and toward implementing a comprehensive multi-year strategy to build affinity and educate students about philanthropy.
Who Should Attend
A strong student philanthropy program requires an institutional commitment and buy-in from a wide range of individuals, so we encourage advancement professionals, especially those in alumni relations and annual giving charged with building a program, to invite their executive champions and other campus partners.
Limited Attendance
In order to ensure a high-quality learning experience, we have intentionally designed this Virtual Conference to have a limited number of total attendees. To ensure access from both paying participants and also from those who have an All-Inclusive membership, when the membership cap is reached, only paying participants can register after that point (while spaces are still available). If you have questions about whether this program is right for you, please contact us.
As the coronavirus pandemic unfolds nationally, it is so important to keep connecting and networking with your peers - at a "social distance" - and to keep learning and developing as higher-ed leaders and professionals. Don't let social distancing and quarantines prevent you from setting aside time for professional development. Everything is changing so fast; more than ever, we need to be pooling our resources and knowledge and finding the best ways to develop our capacity, connect and share with each other, and move forward during a challenging time.
The Academic Impressions Virtual Conference Experience
Our virtual conferences go far beyond just replicating PowerPoint presentations online: these new programs are intentionally designed to give you the kind of robust and dynamic learning experience you've come to expect from Academic Impressions. As higher education strives to adapt rapidly to the shifting crisis, connecting with your peers who are experiencing similar challenges can be the best use of your professional development time.
What you will get:
A dynamic, interactive, and high-touch virtual learning experience designed to engage and set you up for growth
Seamless online face-time, networking, group work, and Q&A opportunities from the comfort of your own workspace
Practical takeaways and hands-on knowledge
Unlimited access to all recorded online sessions
Access to an online conference hub — one-stop shop for presentation materials, attendee introductions, worksheets, supplemental reading, videos, and other resources
See What Our Attendees are Saying
"At first, I was skeptical that a virtual conference was capable of being both engaging and informational - but Academic Impressions has mastered it! The 3-day online event was structured in a creative way that all participants had multiple opportunities to interact with each other and the presenters. No one's questions went unheard or unanswered. Thank you for this great experience, it has changed my view of virtual conferences and I look forward to attending more in the future."
- Desiree Ford, Digital Communications Manager, Binghamton University
"The virtual conference has been amazing. The presenters have all been great and the information they've provided is going to help us better use our social media. Even though this conference had to be virtualized due to COVID-19, the online format has been set up in a way that we can all collaborate and share ideas. I'm very eager to take what I've learned back to campus and start implementing new ideas."
- Chris Forde, Coordinator of Marketing & Public Information, Lincoln Trail College
Day One | July 20, 2020 (Eastern Time)
Tech Check and Sign-In
10:30 – 11:00 a.m.
---
Welcome and Introductions
11:00 – 11:30 a.m.
---
Vision and Strategy: Developing a Multi-Year Education Plan
11:30 – 12:15 p.m.
We will share a vision and strategy for creating a culture of philanthropy on campus throughout the student experience and we will discuss how higher education's current context requires institutions to invest in student philanthropy programs. You will be introduced to student philanthropy as a strategic issue that will help you build your case for a comprehensive multi-year program by getting buy-in from institutional leadership.
DISCUSSION: How would you describe your current level of institutional support?
---
Afternoon Break
12:15 – 12:30 p.m.
---
Intentional Student Philanthropy: A Proven Model
12:30 – 1:30 p.m.
A successful student philanthropy program is dependent on three core components: awareness, gratitude, and giving. In this session, we will walk you through our model for student philanthropy, outlining the core components and how they come together to guide a holistic approach over the student experience.
ACTIVITY: Identify the core messaging of your institution.
---
Long Break
1:30 – 2:00 p.m.
---
Evaluating Student Philanthropy at Your Institution
2:00 – 2:15 p.m.
Before you can consider opportunities for improving your student philanthropy program, you need to understand where your current program has gaps. In this session, you will consider:
Your institution's student population
The level of awareness, gratitude, and giving of your current students in each year
Where you should focus your new efforts the most
GAP ANALYSIS: Identify your gaps and prioritize your efforts moving forward.
---
Day 1 Closing and Q&A
2:15 - 2:30 p.m.
---
Social Networking
2:30 - 3:00 p.m.
During this social networking session, we will provide questions for conversation that help us get to know each other and have an open forum for Q&A with both the faculty and attendees.
---
Day Two | July 21, 2020 (Eastern Time)
Virtual Table Topics
11:00 – 11:30 a.m.
---
Creating Awareness
11:30 - 12:30 p.m.
Having students become aware of your institution's mission, its resources, and where it derives its money is essential to cultivating philanthropic alumni. Our faculty will cover communication, traditions, and events that effectively educate students—from their first day on campus—on the importance of philanthropy. You will be provided suggestions for how to grow student awareness each year.
DISCUSSION: What are your institutional goals, and how does philanthropy help achieve them?
---
Break
12:30 - 12:45 p.m.
---
Developing Gratitude: Venues for Exhibiting Gratitude
12:45 - 1:30 p.m.
Once students become aware that tuition only covers a portion of an institution's operating costs, they can begin to appreciate those donors who have graciously contributed the other portion. Gratitude can be developed in students by connecting them with alumni and offering them programming that conveys their gratitude. In this session, we will look at communication and events which will develop gratitude in students and sustain it throughout their campus life cycle.
ACTIVITY: Identify a program you currently offer that gratitude can be incorporated into.
---
Long Break
1:30 - 2:00 p.m.
---
Cultivating Student Giving
2:00 - 2:45 p.m.
Students who understand how an institution gains its resources and who are grateful to the donors who have provided them are ready to give. You will look at how to develop mission-based giving, when to solicit your students, and how to create a habit of giving in students that will continue long after graduation.
DISCUSSION: What does the culture of giving look like on your campus? What are some next steps you can take to improve the current culture?
---
Stewarding Student Donors: Transcending Transactional Giving
2:45 – 3:30 p.m.
Learn how to move past transactional tactics to create meaningful stewardship experiences for these new donors. We will also cover how to follow up and demonstrate impact.
DISCUSSION: What are you doing to steward student donors? If you're just beginning, what are some first steps to take?
---
Break
3:30 – 3:45 p.m.
---
Developing Your Multi-Year Strategy
3:45 - 4:15 p.m.
We will revisit the core components in the student philanthropy model while referencing findings from your gap analysis.
APPLICATION: You will create your initial plan for awareness, gratitude, and cultivation through the programming you want to implement or changes you'd like to make at your institution.
---
Day 2 Recap and Q&A
4:15 – 4:30 p.m.
---
Day Three | July 22, 2020 (Eastern Time)
Cultivating and Leveraging Campus Partnerships
11:00 – 12:00 p.m.
Partnering across your institution is critical to successfully developing a culture of student philanthropy on campus. Our expert will focus on best practices and existing student research, lessons learned throughout the process, and examples of collaborative and award-winning programming.
DISCUSSION: What opportunities do you see for collaboration?
---
Break
12:00 – 12:15 p.m.
---
Strengthening the Student to Alumni Transition with A Robust Student Volunteer Structure
12:15 - 1:15 p.m.
Volunteer programs that train students starting as early as their first year on campus and call on them throughout their young alumni years are critical to successful student philanthropy programs. Through volunteer programs, highly trained students are given significant leadership and solicitation training, used for planning events, admissions panels, social media ambassadors, etc. You will learn how to integrate such a program into your efforts by leveraging existing campus leadership and governance programs while expanding on your transition efforts and strengthening your volunteer programming.
SIMULATION: Imagine a day in the life of a student. What are their needs? Who do they seek out? Explore what students want and identify where and how volunteers can help them.
---
Break
1:15 – 1:45p.m.
---
Budget Implications and Considerations for Student Philanthropy
1:45 – 2:45 p.m.
How will a new or re-energized student philanthropy program affect your budget? Which areas of your program will require the most resources? Who can you partner with on campus to shift some costs around? Our faculty will address these questions and offer suggestions on how to get more bang for your buck as you launch your program. During this final session, you will review the budget for your student philanthropy initiative and start to assess and reorganize your budget to align with the new programming you would like to implement.
APPLICATION: Plan out and identify your next steps upon your return to campus.
---
Closing, Q&A, and Evaluations
2:45 p.m. – 3:00 p.m.
Elise M. Betz
Executive Director of Alumni Relations, University of Pennsylvania
Elise founded and manages "Penn Traditions: Building Our Community," a comprehensive student advancement program at University of Pennsylvania. Elise's work in this area helped increase senior gift participation from 18% in 2001 to over 68% in 2008 and earned her a 2006 UPenn Model of Excellence Award.
Megan Doud
Assistant Vice President for Strategic Resource Development, University of Michigan
In the Office of University Development at U-M, Megan is responsible for strategic planning and resource management, finance and administration, leading the development of new digital fundraising strategies and overseeing annual giving and pipeline development programs including student philanthropy.
Can't attend the virtual conference? Buy the binder
All presentation resources

$295

each
Questions About the Event?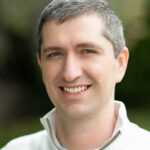 Nick Pettet
Program Manager, Academic Impressions
*There are limited spots available for All-Inclusive Members to register for Virtual Conferences for free in 2020. Each virtual conference has a registration cap in order to ensure a high-quality learning experience, personalized attention, networking and interactivity. If the cap has been met, All-Inclusive Members can register with a $250 discount if space is available.
Academic Affairs, Advancement/Alumni Relations, Enrollment Management, and Student Affairs members will continue to receive $100 off conference registrations, if applicable. Upgrade your membership to qualify for a higher discount.
Please note the member discount is not applicable on conference binders or success coaching.