Develop an assistance animal compliance policy for your institution.
Learn how to develop an assistance animal compliance policy that is appropriate for your institution. With the help of our instructors' institutional and legal expertise, you will learn the fundamentals of addressing individual requests for assistance animals through structured policies and procedures. This webcast will help you avoid legal liability and subsequent lawsuits under the Fair Housing Act.
Additional Resources
Registration for this online training will include resources for you to reference as you develop an assistance animal policy for your institution. These resources include:
Sample policies
Policy checklist
A case law primer
Bring Your Whole Team
This online training is appropriate for higher education professionals responsible for approving and managing requests and accommodations for assistance animals including: disability services, housing and residence life, student affairs leadership, facilities management, and legal counsel.
Assistance Animal Myths Debunked

WHAT can you ask about the animal?

WHO needs to be involved?

WHERE are they permitted on campus?

HOW should you communicate their presence to the campus community?
Policy Checklist

Begin with the target implementation date and assemble the stakeholders

Start the archaeological dig and construct the policy

Consider assignment processes and construct your process flowchart

Plan for likely issues and gain approval for your policy

Execute training and communications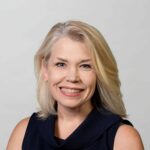 Kathy Bush Hobgood
Assistant Vice President for Student Affairs
Kathy has served students in many roles—starting as a hall council leader and resident assistant through to her current position. Her responsibilities include ensuring that the on-campus living environment promotes the academic success and personal growth of its students. Within that role she has the opportunity to work with academic and student affairs partners on Clemson's nationally recognized living-learning communities. Prior to her tenure at Clemson, Kathy held positions at the University of Florida and Albion College.
Kathy's special interests include mentoring, deconstructing student learning, and conducting research and presenting on the subject of professional development. Passionate about service to our professional associations, she has held positions on the Executive Boards of state, regional, national and international Associations, including  ACUHO-I.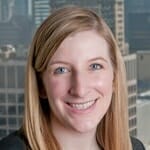 Ellen Wetmore
Assistant General Counsel
The University of Chicago
Ellen's primary areas of practice include student affairs and employment. In the student affairs area, Ellen provides advice on a wide range of subjects including student conduct, nondiscrimination, reasonable accommodations, Title IX, FERPA, admissions, and diversity and inclusion. Before joining the University of Chicago, Ellen worked as an associate in the higher education practice group of Franczek Radelet, P.C., and as a staff attorney in the Office of the General Counsel at DePaul University. She has a B.A. from Whitman College and a J.D. from the University of Michigan Law School. Ellen is a member of the National Association of College and University Attorneys (NACUA).
Questions About the Event?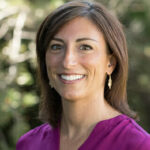 Christine Murphy
Online Training Manager, Academic Impressions