Enhance your energy and all-around satisfaction with your life by upgrading your self-care practices.
Despite engaging in regular self-care rituals like bubble baths, yoga retreats, and having drinks with friends, many of us feel constantly tired, stressed, and on the brink of burnout. It begs the question: are the self-care rituals we're currently observing helping us or hurting us? Are we engaging in surface-level "socially acceptable" self-care practices, or are we truly thinking about what self-care means to us and how to integrate it intentionally into our everyday lives?
Designed for higher ed professionals at all levels, this video course is designed to help you to reflect on and upgrade your current self-care practices. Through an examination of six pillars of self-care—nutrition, exercise, sleep, mindfulness, healthy relationships, and mental health—you will assess your current practice and identify ways to improve and integrate it more seamlessly into your everyday life.
The following lessons are included with this course.
Course Highlights
1 hour 33 minutes of video instruction

13 short videos

Downloadable workbook with exercises to accompany the course

Valued at $495. Free for members.
96% of Participants Are Satisfied With Our Video Courses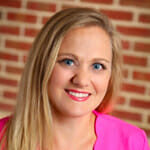 Jill Johns, DrPH
Jill is a faculty, team, and success coach who specializes in interpersonal communication, self-advocacy, and professional growth. As a certified professional coach, Jill began working with executives, leaders and front-line managers in a corporate capacity in 2010, in conjunction with leadership development training programs. She has built a thriving coaching and consulting practice in Statesboro, Georgia, with clients spanning the U.S. Her proprietary LeadWell program has enhanced team dynamics in professional settings ranging from university departments, to non-profit organizations, to locally-operated medical practices. She teaches global health and health education courses in the Jiann Ping-Hsu College of Public Health at Georgia Southern University, where she specializes in women's quality of life and well-being.
Jill is an intuitive coach with a knack for helping women transition from living life by default, to life by design. Through the use of evidence-based tools and interventions, Jill accompanies women on their journeys from where they are, to where they want to be. Since no two paths are identical, Jill begins each coaching relationship with a series of diagnostic, self-awareness tools. From there, she supports them through the process of identifying, prioritizing, and implementing the adjustments they want to make in their personal or professional lives.
In 2015, Jill was diagnosed with breast cancer, and because of that, self-care is now at the center of her coaching philosophy. For Jill, self-care is not as much about what you do, as how you do it. Self-care is not something extra to add to an already too-long to-do list. Instead, self-care means acknowledging one's emotions and the thoughts behind those emotions. Self-care is learning to set boundaries, self-advocate, and say "no." Self-care is also learning to prioritize, delegate, and prune. Self-care is leading by example, and challenging the status quo. Last but not least, self-care is learning to communicate with peers, team members, and bosses in a way that amplifies one's voice without harming one's relationships.
Membership Includes All Content and Much More
Buy membership based on desired number of users  
Invite users to your membership
Engage with upcoming and on-demand online trainings 
Learn more about membership benefits, included content, and pricing.
Questions about membership?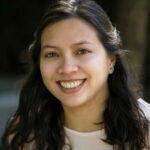 Meghan Paladino
Membership Advisor, Academic Impressions