Learn how you can apply best practices to mitigate self-harm behaviors among students.
Learn how you can maintain a keen understanding of self-harm compliance that applies to a variety of frontline roles in student affairs. This online training begins with a summary of best practice skills in self-harm mitigation. Following this brief overview, expert Dr. Greg Eells will walk through several important case studies where you can begin to apply your self-harm mitigation practices. We will dig into each example and outline considerations for you as a student services professional.
Additional Resources
Prior to the webcast, you will receive a resource document outlining best practices related to self-harm and threat management from several key professional and ethical organizations. This background knowledge will be used in our open summary session and again when examining the case studies during the webcast.
Case Studies
To ensure that you can apply what you learn during this webcast, we will work through a number of case studies for specific instances of self-harm. These case studies can be used to better address the challenges you will face in real life on campus.
Who Should Attend
This webcast will benefit these professionals who may interact with students who pose a threat to self:  
Frontline student affairs staff

Student conduct officers

Student affairs case managers

Behavior intervention team members
After summarizing best practices in self-harm mitigation, we will employ a framework to explore and practice skills in several key case studies you may encounter on your campus.
Summary of Best Practices in Self-Harm Compliance

Case Study Application of Best Practices

Eating Disorders

Substance Abuse

Suicidal Ideation

Voluntary/Involuntary Leave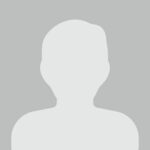 Gregory T. Eells, Ph.D.
Associate Director of Gannett Health Services, Director of Counseling & Psychological Services
Cornell University
Dr. Gregory Eells is a licensed psychologist in the State of New York and has worked in higher education mental health for twenty-three years. In the nineteen years previous to his current position, he served as a director of a university counseling service. He regularly publishes articles in scholarly journals and presents frequently on such topics as leadership, mental health delivery systems, resilience, self-injury and suicide. He is a member of various professional organizations, is a past-Chair of the Mental Health Section of the American College Health Association (ACHA) and a past president of the Association for University and College Counseling Center Directors (AUCCCD). He received a Presidential Award and a Lifetime Achievement Award from AUCCCD and has been a strong advocate for college mental health issues.
Questions About the Event?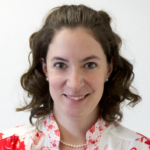 Bridget Dattilo
Director of Online Training and Development, Academic Impressions