Explore how to effectively assist your academic dean in their relationships with donors, campus partners, and you.
Academic deans have many relationships to maintain, and development officers like you play an important part in cultivating them as they relate to fundraising. How effective you are in supporting your dean in managing their key relationships starts with the quality of your own relationship with them, which can in turn influence your ability to meaningfully support them in prioritizing prospective donors and working collaboratively with internal stakeholders.
Join us for this three-part interactive discussion series, where you will gain insight from and share best practices with your peers to help you to improve your working relationship with your dean, as well as your dean's relationship with prospective donors and campus partners. Together, you will:
Reflect on the role you play in helping your dean foster positive relationships to achieve their fundraising goals.
Share success stories, tips, and strategies for managing these relationships.
Ask questions and get feedback from each other.
The series consists of three one-hour discussions. We will begin each session with a short lesson that will introduce key concepts and strategies related to the topic, and you'll have the chance to reflect on how you can implement those ideas in your own relationship with your dean. You'll then spend most of the session in conversation with development officers from other institutions to exchange ideas, share current practices, and ask questions. Each session may include a combination of large-group and small-group breakouts.
You may choose to attend some or all the discussion sessions. To get the most out of the series, we encourage you to attend all three; however, if you can only attend one or two, you will still benefit from the information and collective dialogue involved.
This discussion series is specifically designed for development officers who work directly with academic deans either within a college/school or from central advancement. Whether you or your dean are new to your role or institution, this discussion series will help you to identify ways to align your approach to maintaining internal and external relationships with that of your dean.
The discussion series includes the following sessions:
Strengthening Your Relationship with Your Dean
November 29, 2023 | 12:00 – 1:00 p.m. ET
You can't support your dean in effectively managing their relationships with others if you don't have a solid relationship with them yourself. In this session, you'll have the opportunity to identify the strengths and opportunities for improvement within your relationship with your dean—including how you work together to approach donor visits.
Approaching Donor Management with Confidence
December 6, 2023 | 12:00 – 1:00 p.m. ET
To successfully cultivate donors, deans need to understand donor psychology and philanthropic propensity. In this session, we'll discuss how you approach portfolio management and managing prospect information with your dean. You'll have the opportunity to share best practices and also consider new ways to structure your work to achieve the fundraising goals of your academic unit.
Enhancing Campus Partnerships to Achieve Fundraising Success
December 13, 2023 | 12:00 – 1:00 p.m. ET
Fundraising for your academic unit does not happen in a vacuum. You and your dean need to work in concert with campus partners to build a pipeline of prospective donors, identify a case for support, and connect donors' values and passions to institutional priorities. In this session, we'll discuss challenges with and ways to improve your dean's collaborations with central advancement, alumni relations, faculty, and other campus stakeholders.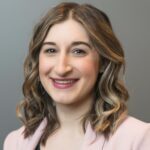 Jenn Duffield
Learning & Development Manager
Jenn joined Academic Impressions in February 2022 as a Learning & Development Manager for Advancement. Prior to joining AI, she completed a decade of professional experience in higher education and student affairs, working in and overseeing areas that included housing and residence life, student conduct, bias incident and behavioral intervention response, sexual harassment prevention and Title IX, and first year seminar instruction. Jenn enjoys supporting the professional development of higher education staff, administrators, and faculty, especially as they strive to cultivate and sustain equitable and inclusive practices in their work.

Questions About the Event?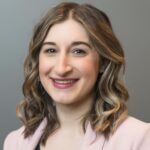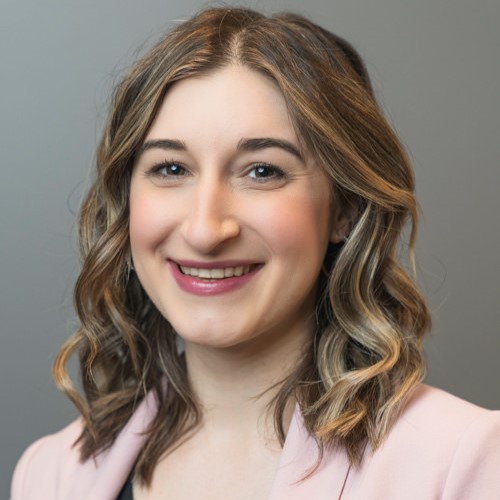 Jenn Duffield
Learning & Development Manager, Academic Impressions