Identify the missing piece to your current digital engagement strategy and develop a plan to address it.
Overview
In our current times, a digital alumni engagement strategy is an essential component of every shop's operation. However, even before the rapid shift to digital platforms triggered by the pandemic, institutions were beginning to rethink their traditional in-person engagement strategies due to high cost, often low attendance, and geographic limitations. When it comes to digital engagement, we have begun to understand what works well and what doesn't, and yet, we are all aware that there is still much more to learn and understand in this new reality of alumni relations.
Join us for an interactive virtual experience to brainstorm and learn the latest strategies and approaches for boosting your digital alumni engagement. Under the guidance of our expert speakers, you will identify gaps in your current strategic plan and discuss a wide array of ways to fill those gaps, including:
Social media and other innovative platforms
Digital events
Cross-campus collaborations
Mentor programming
Surveying and evaluating
You'll walk away knowing what initiatives you need to add to your engagement toolkit and how you can implement them successfully.
Who Should Attend
This program is specifically designed for alumni relations professionals who want to examine their digital engagement strategy. All attendees are highly encouraged to come prepared to share ideas.
As the coronavirus pandemic unfolds nationally, it is so important to keep connecting and networking with your peers - at a "social distance" - and to keep learning and developing as higher-ed leaders and professionals. Don't let social distancing and quarantines prevent you from setting aside time for professional development. Everything is changing so fast; more than ever, we need to be pooling our resources and knowledge and finding the best ways to develop our capacity, connect and share with each other, and move forward during a challenging time.
The Academic Impressions Virtual Conference Experience
Our virtual conferences go far beyond just replicating PowerPoint presentations online: these new programs are intentionally designed to give you the kind of robust and dynamic learning experience you've come to expect from Academic Impressions. As higher education strives to adapt rapidly to the shifting crisis, connecting with your peers who are experiencing similar challenges can be the best use of your professional development time.
What you will get:
A dynamic, interactive, and high-touch virtual learning experience designed to engage and set you up for growth
Seamless online face-time, networking, group work, and Q&A opportunities from the comfort of your own workspace
Practical takeaways and hands-on knowledge
Unlimited access to all recorded online sessions
Access to an online conference hub — one-stop shop for presentation materials, attendee introductions, worksheets, supplemental reading, videos, and other resources
See What Our Attendees are Saying
"At first, I was skeptical that a virtual conference was capable of being both engaging and informational - but Academic Impressions has mastered it! The 3-day online event was structured in a creative way that all participants had multiple opportunities to interact with each other and the presenters. No one's questions went unheard or unanswered. Thank you for this great experience, it has changed my view of virtual conferences and I look forward to attending more in the future."
- Desiree Ford, Digital Communications Manager, Binghamton University
"The virtual conference has been amazing. The presenters have all been great and the information they've provided is going to help us better use our social media. Even though this conference had to be virtualized due to COVID-19, the online format has been set up in a way that we can all collaborate and share ideas. I'm very eager to take what I've learned back to campus and start implementing new ideas."
- Chris Forde, Coordinator of Marketing & Public Information, Lincoln Trail College
Day One
Welcome and Introductions
11:00 – 11:30 a.m.
---
Addressing the Digital Alumni Engagement Landscape
11:30 – 12:00 p.m.
Alumni engagement has radically changed, moving from primarily in-person to completely digital on all fronts. This has forced institutions to adapt on the fly, largely by trial and error, in their approach to digital engagement. We'll use this opening session to take a critical look at what these changes mean for alumni relations and what we can anticipate as we move forward in this new reality.
---
Break
12:00 – 12:15 p.m.
---
Identifying your Gaps
12:15 – 12:30 p.m.
What are you already doing in your digital alumni engagement strategy? By working through an exercise that has you take a careful look at your current digital engagement channels, you will identify which areas need bolstering the most. This activity will guide your focus for the remainder of the program.
---
Increasing Social Media Engagement
12:30 – 1:30 p.m.
Social media can be an especially effective tool in engaging alumni, especially when it comes to using tactics such as segmentation and social reasoning. By gaining a better understanding of the platforms your alumni are using, you can implement engaging ideas specific to your alumni populations. In this session, you will identify creative practices for social media engagement, covering platforms like Facebook, Twitter, Instagram, YouTube, and LinkedIn. You will also learn about emerging platforms like TikTok and other popular channels.
---
Longer Break
1:30 – 2:00 p.m.
---
Innovations of Digital Engagement
2:00 – 2:45 p.m.
With the continuous changes in digital engagement, knowing the most innovative tools, such as gamification and podcasting, will help your institution ensure you're catching and keeping the attention of your most digitally savvy alumni. We will provide examples of what's working in digital engagement, what's not working, and what you should consider trying.
---
Break
2:45 – 3:00 p.m.
---
Digital Engagement Metrics
3:00 – 4:00 p.m.
Alumni are tracked and scored in a variety of ways. For example, some institutions are using engagement scorecards as the primary approach to track engagement, and some do not; however, all use dashboard of some kind. In this session, you will identify what exactly is missing from your dashboard and what strategies you can apply in order to keep it updated.
---
Platforms and Vendors Discussion
4:00 – 4:15 p.m.
Knowing how to track and analyze metrics is important to making the best decisions on your engagement strategy. However, understanding what platforms and vendors are most advantageous for your shop when collecting data is just as important. You will learn and discuss what data collection systems institutions are using and why, so you can better understand the options available to your shop.
---
Break
4:15 – 4:30 p.m.
---
Best Practices of Digital Events
4:30 – 5:00 p.m.
How have you tried to digitally replicate large alumni engagement events, such as homecoming or alumni awards, that are no longer happening in the traditional sense? In this final session of the day, you and other attendees will share examples of the successes and lessons learned from your attempts at digital engagement events.
---
Day Two
Breakout Topic Discussion
11:00 – 11:30 a.m.
Attendees will be able to choose a breakout room of their choice that covers a topic identified in the previous day's conversations that is not being formally covered in the program. This time is reserved to connect with fellow attendees and learn what your peers are doing at their respective institutions.
---
Collaborating with Campus Stakeholders on your Engagement Efforts
11:30 – 12:15 p.m.
Collaborating in your digital engagement efforts with other stakeholders on campus, such as your annual giving counterpart or your office of diversity, equity, and inclusion, can lead to more effective engagement, which can then lead to an increase in alumni giving. In this session, you will learn examples of what partnership with a specific department may look like and how it can help increase your alumni engagement.
---
Break
12:15 – 12:30 p.m.
---
Developing Mentor Programming
12:30 – 1:15 p.m.
Mentor programming is conducted differently at every institution. However, the most common aspect of a mentor program is its required collaboration with career services. We will compare the types of mentor programming that exists today and discuss how best to work with career services to implement or improve upon a successful program at your institution.
---
Long Break
1:15 – 1:45 p.m.
---
Surveying Alumni and Program Evaluation
1:45 – 2:30 p.m.
Ensuring you incorporate alumni feedback into your digital engagement programming is essential for success. We will examine best practices in gathering that information. You will learn how to assess your current efforts in order to understand how and when you would need to change course.
---
Revisiting the Gap Analysis
2:30 – 2:45 p.m.
At the beginning of this program, you identified the gaps in your alumni digital engagement strategies that you should focus on filling by the end of this program. In this session, volunteers will share out some of the ideas they have learned and plan to implement upon their return to work.
---
Break
2:45 – 3:00 p.m.
---
Program Adoption and Implementation
3:00 – 3:45 p.m.
This working session will help you return to work with a plan on how to choose and implement the right strategy for your digital alumni engagement needs. You will walk away knowing what resources will be required to achieve your goals, and the stakeholders you will need to collaborate with in order to be successful in the implementation of your plan.
---
Closing Q&A Panel
3:45 – 4:00 p.m.
Ryan Barnhart, DHSc
Director, Alumni Relations, California University of Pennsylvania
Ryan Barnhart, DHSc, is CASE Award-winning higher education professional with over 15 years of experience in the higher ed space, with expertise in strategic enrollment management and planning, curriculum design and instruction in andragogy, to development and alumni relations.
Joe L. McGonegal
Director, Alumni Education, Massachusetts Institute of Technology
Joe McGonegal is an award-winning higher-education advancement and communications professional with two decades of experience in college and university roles. Trained as a journalist and teacher, Joe spent 15 years in high school and college classrooms before pursuing administrative roles in communications and advancement.
ACADEMIC IMPRESSIONS MEMBERS
$1,395 $1,295
through Oct 20, 2020
Get access to THIS virtual conference only.
Get this + 100s more FREE with membership!
Questions About the Event?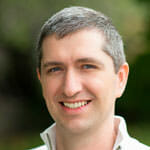 Nick Pettet
Program Manager, Academic Impressions