After participating in this online training, you will be able to take a more strategic approach to your diversity and inclusion efforts.
Developing a strategy for engagement of your diverse alumni and donor populations is more important than ever. Increasing involvement from these important groups not only improves your participation and dollars raised, it also acknowledges the changing demographics at our institutions and the need for a long-term vision.
Join us online to learn about multi-faceted strategies that promote diversity initiatives, including adjusting your alumni and donor programming and engagement efforts, and training staff on inclusivity and engaging with diverse populations.
Who Should Attend
Anyone tasked with developing fundraising initiatives or programming to engage diverse audiences should attend. The content will be applicable to leadership looking to understand how to launch an effort, as well as team members in frontline fundraising, alumni relations, and annual giving seeking to understand how to expand their efforts into more diverse populations.
Monday, August 14, 2017
1:00 - 2:15 p.m. EDT
What Does a Holistic and Strategic Approach Look Like?
Key Components of Programs and Initiatives

Understanding diverse audiences
Internal considerations

Staffing
Training

Intercultural competency
Adjusting cultivation and solicitation

Understanding benefits for the whole shop

External considerations

Programming and engagement
Adjusting alumni engagement programming based on shared interest, race, ethnicity, sexual orientation, culture, gender identity, etc.
Developing specific volunteer and leadership opportunities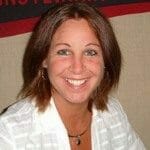 Elise M. Betz
Executive Director, Alumni Relations
University of Pennsylvania
Elise began her tenure at Penn with the annual fund and currently manages the majority of the institution's alumni relations efforts, including student and young alumni programming, communications, alumni education, alumni travel, and multicultural outreach. She also founded and manages the "Penn Traditions: Building our Community", Penn's own comprehensive student advancement program, the first of its kind in the country. Elise is an active member in the LGBTQ community at Penn and serves on their Advisory Committee. She is also responsible for all of the diversity and inclusion initiatives in the Alumni Relations Office, including the Penn Spectrum Conference, and the University diversity and inclusion leadership pipeline. She presents at advancement conferences across the country and has consulted with numerous institutions across the world.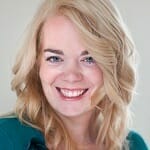 Kat Walsh
Director of DEI Initiatives & Student Engagement
University of Michigan
As part of the University of Michigan's five year initiative for creating a more vibrant campus, Kat Walsh heads department-wide efforts toward implementing policies aimed at diversifying and creating more equitable opportunities for OUD staff, donors, and volunteers. Ms. Walsh also leads student philanthropy initiatives on the University of Michigan campus. This involves developing a culture of giving among Michigan students through outreach, education, and fundraising initiatives. As director of student engagement, Ms. Walsh designed and oversees the award-winning program designer for the Development Summer Internship Program (D-SIP) aimed at creating a pipeline of young, diverse talent into the fundraising profession. D-SIP introduces college students to fundraising as a career path through work placement in a fundraising office across the U-M campus, coursework for credit, and a rigorous professional development component. This program won the 2010 Detroit Crain's Nonprofit Employer of the Year award for the state of Michigan and CASE's 2008 Grand Gold and Gold Circle of Excellence awards for fundraising and collaborative programs, respectively.
Questions About the Event?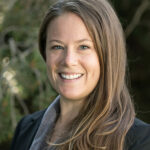 Gwendolyn Doyle
Program Manager, Academic Impressions