After participating in this online training, you will be able to develop more intentional professional development plans and offerings to aid in retention of gift officers.
Across higher education, the average tenure of a gift officer continues to remain at a dismal 18-month rate. Enhancing professional development plans and offerings can be one of the best ways to aid in retention.
Join us online as Kathy Drucquer Duff walks you through:
Understanding your staff's needs and performing an audit on current offerings
Creating in-house training programs
Developing mentoring and coaching programs
Additional Resources
Included in your registration is a resource packet with sample professional growth plans to help you and your team set and chart your own professional development goals.
Who Should Attend
Anyone tasked with gift officer performance, professional development (PD), or other advancement leadership interested in fostering more intentional PD offerings should attend this webcast.
Thursday, August 10, 2017
1:00 - 2:15 p.m. EDT
Understanding Your Team and Varying Needs
Auditing Existing Professional Development

Understanding current issues
Resource audit

In-House Professional Development Models

Solutions to enhance retention
Tried and true methods
Best new practices in retention efforts
Sample progression plans
Various institutional models

Establishing Effective Coaching and Mentoring Programs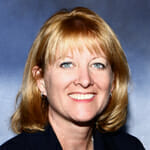 Kathy Drucquer Duff
KDD Philanthropy
Built upon a passion for the impact of philanthropy and the relationships that make it possible, Kathy Drucquer Duff's 23 plus year advancement career underlies the expertise she provides to clients. Kathy is an executive advancement officer who has led teams in building transformative strategies: strategies that allow staff and colleagues to transform through growth, purpose and commitment, and strategies that allow donors to transform themselves and their passions through giving.
Kathy is helping non-profits and institutions transform the way they practice philanthropy to secure their success in the long term. She provides this expertise from her experience in developing fundraising plans that have secured gifts of up to 9 figures, and in building strategic talent management models that can be used by organizations of all sizes and operating budgets.
Kathy's "grow your own" fundraiser model was developed during the economic downturn of the 2000s when limited budgets did not allow for the robust hiring of new development staff. Instead, Kathy built a structured talent management program that maximized existing resources, inspired loyalty, and generated fundraising results. This approach has led to comprehensive programs in donor pipeline development, talent acquisition, new-hire onboarding, individualized retention, and in-house professional development.
Kathy has developed her breadth and depth of expertise at large, sophisticated institutions:
Served as Associate Vice Chancellor of University Development at University of California San Diego (UCSD); led a team accountable for an annual goal of over $70 million.
Served as Vice President of Philanthropy for the Sharp HealthCare Foundation; designed and implemented a system-wide campaign approach and team structure for the Inspire campaign.
Served as Associate Vice President of University Relations and Development for San Diego State University; led fundraising for the L. Robert Payne School of Hospitality and Tourism Management, including securing its naming gift; co-created an interdisciplinary fundraising plan for the university's first $500 million comprehensive campaign.
Kathy is a sought-after consultant and speaker for industry associations including CASE and ADRP. She teaches a variety of fundraising essentials courses and webinars for Academic Impressions.
Questions About the Event?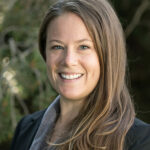 Gwendolyn Doyle
Program Manager, Academic Impressions