Now that you've mastered the fundraising essentials, learn what it takes to upgrade donors and secure more complex gifts.
Overview
More experienced gift officers face a set of unique challenges related to developing stronger donor and portfolio strategies, upgrading donors and securing more complex gifts, and assuming leadership roles for their team.
Join us as we discuss how you can better:
Truly understand the motivations of donors and prospects
Accelerate the time it takes to close a gift
Recognize different gift options and strategies to better align with donor interest and impact
Demonstrate donor impact in a way that allows shared vision to come to life and inspires future giving
During this practical training, we will engage in a series of activities to help you develop skills in collaborating across campus to fully align donor interest with institutional need, and a greater willingness to document donor strategies.
Who Should Attend
This conference is designed for Major Gift Officers, Planned Giving Officers and other frontline fundraisers, and advancement leadership with five or more years' tenure within the field, looking to continue developing their major gift solicitation skills.
Follow Through With Success Coaching
Have you ever gone to a training only to find that you came back with great ideas but don't have the time, support, or skills needed to make the changes?
Academic Impressions has produced thousands of trainings and we have learned that utilizing a coach after attending a conference helps provide accountability and bridges the training with the on-the-ground work of getting the job done.
As a result, we are now offering success coaching on select conferences.
Purchase this

training + 3 one hour follow up success coaching calls

Work with an assigned coach who has extensive experience in higher ed.

Get individualized support to help you follow through on what you've learned.

Workshop your plans, run your ideas by someone and get additional help/practice.
To learn more, contact Brittany Iwaszkiw at brittany@academicimpressions.com or purchase the virtual conference + success coaching below.
As the coronavirus pandemic unfolds nationally, it is so important to keep connecting and networking with your peers - at a "social distance" - and to keep learning and developing as higher-ed leaders and professionals. Don't let social distancing and quarantines prevent you from setting aside time for professional development. Everything is changing so fast; more than ever, we need to be pooling our resources and knowledge and finding the best ways to develop our capacity, connect and share with each other, and move forward during a challenging time.
The Academic Impressions Virtual Conference Experience
Our virtual conferences go far beyond just replicating PowerPoint presentations online: these new programs are intentionally designed to give you the kind of robust and dynamic learning experience you've come to expect from Academic Impressions. As higher education strives to adapt rapidly to the shifting crisis, connecting with your peers who are experiencing similar challenges can be the best use of your professional development time.
What you will get:
A dynamic, interactive, and high-touch virtual learning experience designed to engage and set you up for growth
Seamless online face-time, networking, group work, and Q&A opportunities from the comfort of your own workspace
Practical takeaways and hands-on knowledge
Unlimited access to all recorded online sessions
Access to an online conference hub — one-stop shop for presentation materials, attendee introductions, worksheets, supplemental reading, videos, and other resources
See What Our Attendees are Saying
"At first, I was skeptical that a virtual conference was capable of being both engaging and informational - but Academic Impressions has mastered it! The 3-day online event was structured in a creative way that all participants had multiple opportunities to interact with each other and the presenters. No one's questions went unheard or unanswered. Thank you for this great experience, it has changed my view of virtual conferences and I look forward to attending more in the future."
- Desiree Ford, Digital Communications Manager, Binghamton University
"The virtual conference has been amazing. The presenters have all been great and the information they've provided is going to help us better use our social media. Even though this conference had to be virtualized due to COVID-19, the online format has been set up in a way that we can all collaborate and share ideas. I'm very eager to take what I've learned back to campus and start implementing new ideas."
- Chris Forde, Coordinator of Marketing & Public Information, Lincoln Trail College
Day 1 | December 8, 2020 (Eastern Time)
Technology Check
10:30 - 10:45 a.m.
---
Welcome
10:45 - 11:15 a.m.
---
Theme #1: Understanding the Motivations of Your Donors/Prospects
Current Fundraising Trends
11:15 - 12:15 p.m.
In this session, we will use our "new normal" digital environment to give you the latest information on:
Donor advised funds
Women as philanthropic decision makers
Interdisciplinary gifts
Transformational gifts
How to adjust fundraising efforts given current travel restrictions
---
Break
12:15 - 12:30 p.m.
---
Recognizing the Uniqueness of Each Donor / Prospect
12:30 - 1:30 p.m.
Having a firm grasp of the motivations of donors and prospects is a critical skill for building relationships that lead to better donor engagement, generosity, and retention. Nuance and flexibility are essential to this skill as every donor is different and each of their motivations to invest in our institutions is unique and it is our privilege to understand how best to work with our donors in an intentional way.
---
Break
1:30 – 2:00 p.m.
---
Theme #2: Moving Donors/Prospect Conversations Forward
Using the 5-Meeting Model to Fast Track your Ask
2:00 - 3:00 p.m.
Here, we will walk you through using the 5-meeting model to fast track your ask and you will have the opportunity to apply it to a specific donor relationship. This will break down qualification, making the match with your donor, confirming that match, doing a test ask, and finally making the hard ask over the course of five meetings.
---
Upgrading Your Donors
3:00 – 4:00 p.m.
As you become more seasoned within your role, the strategy for current donors making second gifts and increasing their giving level becomes increasingly important. We will discuss considerations for advancing your portfolio and will practices ways to move these conversations forward, including:
An emphasis on an interdisciplinary approach
How we look for these types of gifts
What to listen for
Identifying what makes these gifts different
Difficult dean conversations
Continuing the conversation remotely when they were started in-person
---
Theme #3: Expanding the Scope of Donor/Prospect Conversations
Working on Behalf of the Institutional Portfolio
4:00 – 4:45 p.m.
Fundraising portfolios are often crafted with one goal in mind: to put the best prospects in front of development officers so that they can raise the largest donations. This focus on individuals neglects the larger priority of the institutional portfolio. A thriving philanthropic program engages prospects across the broader buckets of annual, major, and planned giving, as well as prospects who can support alumni engagement, to create a strong and diverse institutional portfolio.
---
Wrap-Up and Q&A
4:45 – 5:00 p.m.
---
Virtual Networking
5:00 – 5:30 p.m.
---
Day 2 | December 9 (Eastern Time)
Welcome
10:30 – 10:45 a.m.
---
Strategy Development to Support Relationship Building Internally and Externally
10:45 - 11:45 a.m.
We will explore how written strategies not only support donor engagement but are also excellent tools in building trust with academic partners. In this session, we will share a strategy template tool to outline a prospect's giving history, opportunities, and desired outcomes and immediate steps for the next 30-60 days. You will build a stronger understanding of campus resources that support strategies, a deeper insight into the necessity of collaboration, and a greater willingness to chart donor strategies on paper.
---
Complex Gifts and Gift Planning
11:45 – 12:45 p.m.
As you progress as a gift officer, it is important that you are positioning and framing yourself as the donor's philanthropic advisor. The ask can become more complex and must be framed in a way that inspires your donor and allows them to see how they can contribute and think longer-term. We will discuss:
Comfort around large asks and the potential of those being virtual asks
Negotiating and stewarding large and complex gifts
Innovative strategies for complex gifts and gift planning
Navigating conversations when the stock market is facing challenges
---
Break
12:45 – 1:00 p.m.
---
Theme #4: Sharing Donor Impact
Sharing Donor Impact
1:00 – 1:45 p.m.
Donors are looking for more real-time opportunities to see the impact of their gifts and really want to see the impact of their gift in this time of transition and student and community need. In this session, we will show how to share incremental updates for campus and faculty partners, to continue transparency.
---
Wrap-up and Q &A
1:45 – 2:00 p.m.
Kathy Drucquer Duff, CFRE
Coach, Consultant, and Optimizer, KDD Philanthropy
Kathy is an executive advancement officer with over 26 years of experience helping non-profits and institutions transform the way they practice philanthropy. Kathy provides this expertise from her experience in higher education and healthcare, where she developed fundraising plans that have secured gifts of up to nine figures.
Zack Smith
Executive Director of Development, Jacobs School of Engineering, University of California San Diego
Zachary leads the efforts of the external relations staff at the Jacobs School which includes major and principal gifts, donor relations, stewardship, and events. He works directly with the Dean of the School to provide strategic direction for a comprehensive major and principal gifts program as the University completes the next comprehensive campaign.
ACADEMIC IMPRESSIONS MEMBERS
FREE member registration is now CLOSED.
Members can still register and will get a $250 discount.
Virtual Conference +
Success Coaching
Get access to THIS virtual conference + success coaching.
$1,495 $1,395
through Dec 1, 2020
Get access to THIS virtual conference only.
Virtual Conference +
Success Coaching
$2,295 $2,195
through Dec 1, 2020
Get access to THIS virtual conference + success coaching.
Get this virtual conference + 100s more FREE with membership!
Questions About the Event?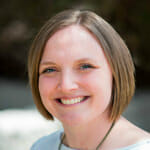 Brittany Iwaszkiw
Program Manager, Academic Impressions
*There are limited spots available for All-Inclusive Members to register for Virtual Conferences for free in 2020. Each virtual conference has a registration cap in order to ensure a high-quality learning experience, personalized attention, networking and interactivity. If the cap has been met, All-Inclusive Members can register with a $250 discount if space is available.
Academic Affairs, Advancement/Alumni Relations, Enrollment Management, and Student Affairs members will continue to receive $100 off conference registrations, if applicable. Upgrade your membership to qualify for a higher discount.
Please note the member discount is not applicable on conference binders or success coaching.