Sophisticated donor strategies are the foundation of successful and ambitious fundraising. Join us to sharpen your skillset as a seasoned gift officer and increase giving at your institution.
Overview
In today's fast-changing world of advancement, gift officers with several years of experience face a set of unique challenges related to leveling up their donor and portfolio strategies, creating a long-term vision for their major gift efforts, and assuming more of a leadership role on their team.
Join us for this highly interactive and engaging six-week learning experience to elevate your skills as an advanced gift officer and learn how to think more strategically about your work. Our expert speakers will cover:
Current and emerging trends and how you can use them to your advantage in your work.
Best practices for advancing your portfolio by upgrading current donors in a thoughtful manner.
Innovative strategies for planning, negotiating, and stewarding large, complex, and blended gifts.
Storytelling: crafting the narrative around major gifts to enhance communications to donors and your leadership team.
Considerations for managing portfolio health at the institutional level.
Over the course of the bootcamp, you will engage in a series of activities and peer-to-peer conversations to help you build a stronger understanding of campus resources. This training will help you develop strategies, build deeper insights into the necessity of collaboration, and promote a greater willingness to chart donor strategies on paper.
A Highly Personalized Experience
Your registration includes two one-hour sessions in which you'll be able to ask our expert facilitators your burning questions and get feedback on your strategies. The two sessions are themed around the following:
Five-Meeting Model with Kathy Drucquer Duff
Complex Gifts with Zack Smith
To preserve the intimate and interactive nature of this training, the bootcamp is limited to 35 participants. Register early to reserve your spot!
What You Will Get
This bootcamp experience includes the following:
Six live 90-minute learning sessions weekly— facilitated by our experts—to help you understand where you are in your growth and give you key strategies to implement.
Between meetings, you will connect with colleagues at your institution on the topic of each module and complete assignments to practice and prepare for the next session.
Who Should Attend
This bootcamp is designed for major gift officers, planned giving officers, and other advancement staff with five or more years tenure within the field. Anyone looking to continue developing their major gift solicitation skills and learn new and innovative donor strategies will benefit from this program.
Follow Through With Success Coaching
Have you ever gone to a training only to find that you came back with great ideas but don't have the time, support, or skills needed to make the changes?
Academic Impressions has produced thousands of trainings and we have learned that utilizing a coach after attending a bootcamp helps provide accountability and bridges the training with the on-the-ground work of getting the job done.
As a result, we are now offering success coaching on select bootcamp.
Purchase this training + 3 one hour follow up success coaching calls
Work with an assigned coach who has extensive experience in higher ed.
Get individualized support to help you follow through on what you've learned.
Workshop your plans, run your ideas by someone and get additional help/practice.
To get success coaching, purchase the Bootcamp + Success Coaching product below.
Hear About the Bootcamp Experience
THIS EVENT HAS BEEN CANCELLED
Module 1: Current Fundraising Trends
November 3, 2021 2:30 p.m. – 4:00 p.m. ET
In this session, we will use our "new normal" digital environment to give you the latest information on:
Donor-advised funds
Women as philanthropic decision makers
Interdisciplinary gifts
Transformational gifts
Looking at the current landscape face to face and virtual, as well as navigating consistent changes and perceptions
---
Module 2: The Five-Meeting Model
November 10, 2021 2:30 p.m. – 4:00 p.m. ET
Here, we will walk you through using the five-meeting model to fast track your ask and you will have the opportunity to apply it to a specific donor relationship. During this session, we will break down:
Qualification
Making the match with your donor
Confirming that match
Doing a test ask
Making the hard ask over the course of five meetings
After this module, you will be able to meet with Kathy Drucquer Duff for an optional follow-up group session. In this time, you'll be able to ask questions about the Five-Meeting Model with the founder of this approach.
---
Module 3: Donor Upgrades
November 17, 2021 2:30 p.m. – 4:00 p.m. ET
As you become a more seasoned gift officer, the strategy for current donors making second gifts and increasing their giving level becomes increasingly important. We will discuss considerations for advancing your portfolio and will practice ways to move these conversations forward, including:
Approaching your work from an interdisciplinary lens
How to look for these types of donors and gifts
Listening for key indicators
Identifying what makes these gifts different
Creating buy-in across the academic landscape
Continuing the conversation remotely when it was started in-person
---
Module 4: Complex Gifts and Gift Planning
December 1, 2021 2:30 p.m. – 4:00 p.m. ET
As you progress as a gift officer, it is important that you position yourself as the donor's philanthropic advisor. The asks become more complex and must be framed in a way that inspires your donor and allows them to see how they can contribute and think long-term. We will discuss:
Comfort around large asks and the potential of those being virtual asks
Negotiating and stewarding large and complex gifts
Innovative strategies for complex gifts and gift planning
Blending various gift vehicles to achieve a net increase in philanthropy
Navigating conversations when the stock market is facing challenges
After this module, you will be able to meet with Zack Smith for an optional follow-up group session. During this time, you will have an opportunity to ask your burning questions about complex gifts and your strategic approach.
---
Module 5: The Art of Storytelling for Donor Impact
December 8, 2021 2:30 p.m. – 4:00 p.m. ET
Donors are looking for more real-time opportunities to see the impact of their gifts. In this session, we will show you how to share incremental updates for campus and faculty partners in order to create transparency and engagement. We will also explore telling stories that require specific research or subject matter expertise and how gift officers can be more effective by sharing complex stories.
---
Module 6: Putting Your Learning to Action
December 15, 2021 2:30 p.m. – 4:00 p.m. ET
This lab environment will anchor core principles learned throughout the bootcamp, while also providing a platform to explore any additional topics or questions that participants would like to discuss, tailored to participants' unique needs. Please come with questions and scenarios to role play as a group.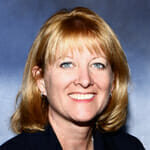 Kathy Drucquer Duff, CFRE
Coach, Consultant, and Optimizer, KDD Philanthropy
Kathy is an executive advancement officer with over 26 years of experience helping non-profits and institutions transform the way they practice philanthropy. Kathy provides this expertise from her experience in higher education and healthcare, where she developed fundraising plans that have secured gifts of up to nine figures.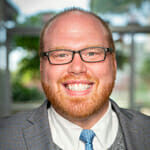 Zack Smith
Executive Director of Development, Jacobs School of Engineering, University of California San Diego
Zachary leads the efforts of the external relations staff at the Jacobs School which includes major and principal gifts, donor relations, stewardship, and events. He works directly with the Dean of the School to provide strategic direction for a comprehensive major and principal gifts program as the University completes the next comprehensive campaign.
Questions About the Event?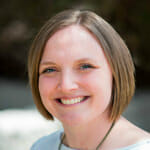 Britt Iwaszkiw
Learning & Development Manager,
Academic Impressions