Building an In-House Leadership Development Program in Higher Education
Live Training: Denver, CO | February 26, 2024 8:00 am ET To February 27, 2024 4:30 am ET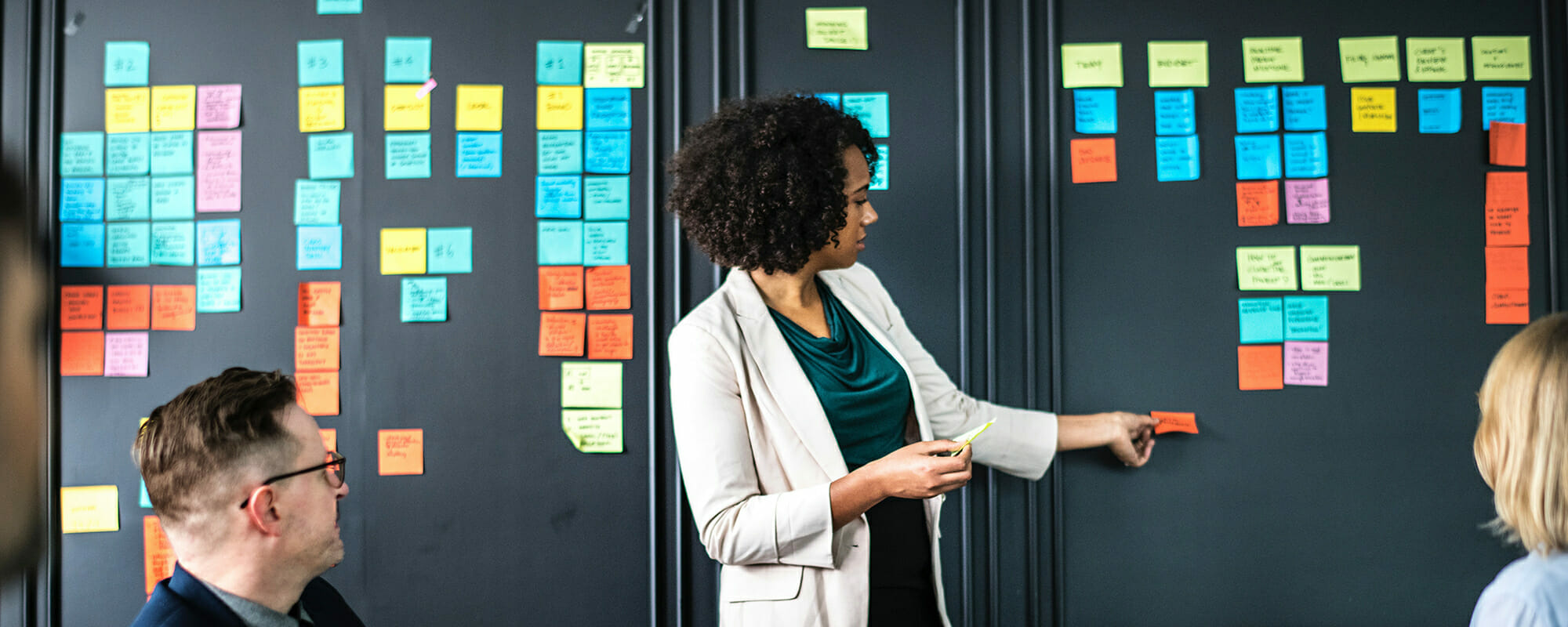 Building an In-House Leadership Development Program in Higher Education
Live Training: Denver, CO | February 26, 2024 8:00 am ET To February 27, 2024 4:30 am ET
---
Learn flexible and proven approaches to developing leaders on campus.
Overview
Leadership development has emerged as one of the most important priorities for institutions today. The pandemic revealed the strength or weakness of an institution's leadership—at all levels—while the resulting Great Resignation starkly revealed the depth or shallowness of an institution's leadership bench. Most institutions are now investing heavily in building leadership programs, but they are all approaching it differently.
Academic Impressions has helped more institutions to develop in-house leadership programs than any other organization in higher education, and in this unique two-day event, we'll share what we've learned over 15 years of developing leaders and supporting in-house programs. Whether you are simply dipping your toe in the leadership space for the first time, or you've run a successful cohort-based program for years, we'll share a wealth of resources, methods, and approaches that you can implement right away to develop the next generation of leaders at your institution.
Agenda
Your registration fee includes full access to all conference sessions and materials, breakfast, lunch, and access to the networking reception on Monday, breakfast and lunch on Tuesday, as well as refreshments and snacks throughout the conference.
DAY ONE: Monday, February 26, 2024
8:00 a.m. – 5:30 p.m. MT (local time in Denver)
Registration & Breakfast
8:00 – 8:30 a.m.
Welcome & Introduction
8:30 – 9:00 a.m.
Establishing a Framework
9:00 – 9:30 a.m.
Regardless of whether you are designing a one-off program or multiple cohort-based programs, your approach to developing leadership needs to be rooted in a deep understanding of what leadership is and how it is learned. We'll share Academic Impressions' model for leadership development and how you can incorporate it into your work.
Break
9:30 – 9:45 a.m.
Exploring Multiple Models and Approaches to Leadership
9:45 – 11:00 a.m.
There are so many ways to build the capacity of leaders on campus, and your approach will vary depending on whether you're just starting out or building on an established, cohort-based program. In this session, we'll walk you through various decision points, including:
Who the program is meant to serve (faculty, staff, students, mixed?)
The level of the program (for new and aspiring leaders, mid-level, advanced)
The outcomes you hope to achieve
Where the program should live on campus
Whose support and sponsorship you need (and how to get it)
Various funding approaches
Who should deliver the program (internal vs. external experts)
Considerations around project-based learning
The pros and cons of 360s
How to incorporate coaching and mentoring
And more
Case Study: Cohort-Based Program for Aspiring and Current Academic Leaders
11:00 – 12:00 p.m.
In our first deep-dive case study, you'll learn about Marquette's Faculty Exploring Leadership Opportunities (FELOS) program. The program has served more than 5 cohorts and has multiple measures of success. We'll explore how the program originated, its goals, its curriculum, and elements of the program you may wish to adopt.
Lunch
12:00 – 1:00 p.m.
Developing Self-Awareness
1:00 – 1:45 p.m.
The foundation of effective leadership is self-awareness, so you have to decide how you'll want to help participants learn about themselves. We'll explore multiple leadership diagnostics, as well as other critical elements of self-awareness (values identification, intersectionality, helping participants define their own leadership style, etc.)
Developing Self-Awareness Practice: The Five Paths to Leadership℠
1:45 – 3:00 p.m.
In this session, participants will have the chance to complete The Five Paths to Leadership℠ to learn about one particular diagnostic, as well as to explore the multiple ways you can and should use diagnostics (whichever you choose to use)
Break
3:00 – 3:15 p.m.
Developing Other Awareness
3:15 – 4:00 p.m.
Interpersonal skill development is what draws most people to leadership programs. Participants will want to learn how to manage conflict, build trust, improve their communication, motivate others, give feedback, etc. In this session, we'll explore the various topics that are most in demand as well as key considerations for helping your leaders to develop these skills
Wrap-up & Final Q&A
4:00 – 4:30 p.m.
Networking Reception (included in registration fee)
4:30 – 5:30 p.m.
This informal reception is your chance to decompress, have some refreshments on us, and expand your network of connections. Our programs are intentionally designed for smaller groups, so this is a great time to catch up with the attendees and speakers with whom you may not have connected yet.
---
DAY TWO: Tuesday, February 27, 2024
8:00 a.m. – 4:30 p.m. MT (local time in Denver)
Breakfast
8:00 – 8:30 a.m.
Check-in and Reflections from Day 1
8:30 – 9:00 a.m.
Developing Other Awareness: Difficult Conversations are Necessary… Not Unkind
9:00 – 10:15 a.m.
Helping leaders to have difficult conversations might be one of the most impactful aspects of your program. In this session, we'll practice communication strategies for overcoming subconscious messages that may influence your engagement in conversations that you find uncomfortable. Here, you'll receive tools to help you to continuously uncover and deepen your understanding of personal conversation blockages.
Break
10:15 – 10:30 a.m.
Case Study: Multiple Leadership Programs at UT Dallas
10:30 – 11:30 a.m.
In this session we'll explore multiple ways that UT Dallas is developing faculty and staff leaders. We'll explore Lead UTD, a cohort-based program for aspiring and currrent academic leaders and Bright Leaders, a series of programs run out of HR.
Lunch
11:30 – 12:30 p.m.
Developing Teams
12:30 – 1:00 p.m.
Most leaders don't learn how to build high-performing teams, and this content is often missing from higher ed leadership programs. In this session, we'll explore content and approaches that work well in the higher ed context (where the term team itself can be disregarded or used broadly).
Developing Teams: Design Thinking
1:00 – 2:30 p.m.
Design thinking is a structured approach to creative problem solving that can enable teams to reframe problems and come up with new solutions. Innovation is a leadership skill, and incorporating design thinking into our programs can help leaders to tap the power of their teams—to not just "do more with less," but to reimagine their work so that it is more efficient and also more effective and impactful.
Break
2:30 – 2:45 p.m.
Roundtable Discussions: How to Make this Work for You
2:45 – 3:45 p.m.
No two programs are alike, and we'll have explored myriad factors involved in helping you to design high-impact programs regardless of your goals or constraints. In this interactive session, you'll have the chance for small-group discussions in order to ask any burning questions that remain and to make sure you have a clear sense of how you want to proceed.
Finalizing Your Plan
3:45 – 4:15 p.m.
Following our discussion, you'll work in pairs or small groups to finalize your next steps for how you want to take the wealth of ideas and information you've gained back to campus to put it into practice.
Final Q&A and Wrap-up
4:15 – 4:30 p.m.

Who should attend?
This event has been designed for those who are responsible for developing, managing, or facilitating leadership programs. The roles and responsibilities vary dramatically by institution, where the programs live, as well as by the leadership experience and expertise of the individuals running them. Our event has been designed to meet leaders where they are. We have run this program since 2014 and regularly attract leaders from HR, the Provost's Office, Faculty Affairs, the President's Office, and even from divisions who want to build their own programs (Advancement, IT, individual schools and colleges, etc.) Everyone will be able to take something away from this event.
Our Approach
We have intentionally designed our program to explore multiple ways to develop leaders. Whether this is via one-off programs, cohort programs, or something in between, we'll show you how our frameworks, models, and content can be adapted to fit your needs. In addition to sharing proven leadership resources, special attention will also be paid to ensuring that your programs center inclusivity and develop innovative and forward-thinking leaders.
Program Format
You'll receive a comprehensive workbook that can act as a roadmap for making critical decisions. This roadmap has been built over many years and after working with dozens of institutions. Because leadership is learned through practice, we don't just walk you through how to develop a leader's self-awareness, interpersonal skillset, or development of high-performing teams; we'll also allow you to experience tools and activities in each of these areas to help you determine what will be a good fit for your needs.
To help preserve a practical and interactive environment, attendance for this program is capped at 30 participants.
Get Certified to Facilitate The Five Paths℠ to Leadership Self-Assessment
After this event in Denver, stay around for a two-day workshop on February 28-29, 2024 and learn to effectively facilitate The Five Paths to Leadership℠ Self-Assessment with groups on your campus. Register for both and receive a $500 discount! Spots are limited so register now!
Save on In-Person Conference Registrations
Attend any three in-person conferences for $5,000 for Members ($5,500 for Non-Members) – or $1,667 dollars per registration for Members ($1,833 for Non-Members) – with a Conference 3-Pack. There's no one way to use your 3-Pack!
Send 3 people to the same conference
Send 3 individuals to different conferences
Experience 3 different conferences yourself
Location
February 26 – 27, 2024: Denver, CO
The training will be conducted in person at Academic Impressions' Denver-based office at:
5299 DTC Blvd, Suite 1400, Greenwood Village, CO 80111
Nearby hotel suggestions:
Hyatt Place Denver Tech Center – 3-star hotel
8300 E Crescent Pkwy, Greenwood Village, CO 80111
303-804-0700
Distance from office: 0.5 miles if driving, 0.3 miles if walking
A discounted room rate of $119/night is available if you book here before February 4, 2023.
Denver Marriott Tech Center – 4-star hotel
4900 S Syracuse St, Denver, CO 80237
303-779-1100
Distance from office: 0.9-1.2 miles, depending on route
$2095 $1995
Sales Ends February 9, 2024
Get 100s of trainings FREE
Already a Member? Login
20+
years serving higher ed
3,500+
institutions served
200,000+
faculty and staff participants
Building an In-House Leadership Development Program in Higher Education
$2095 $1995
Sales Ends February 9, 2024
Want a discount? Become a Member, or Login if you are already a member.
Enter attendee details below if you know them. If not, don't worry. You can provide attendee information at any time before the event.