Fundraising for Presidents Institute
This event has ended.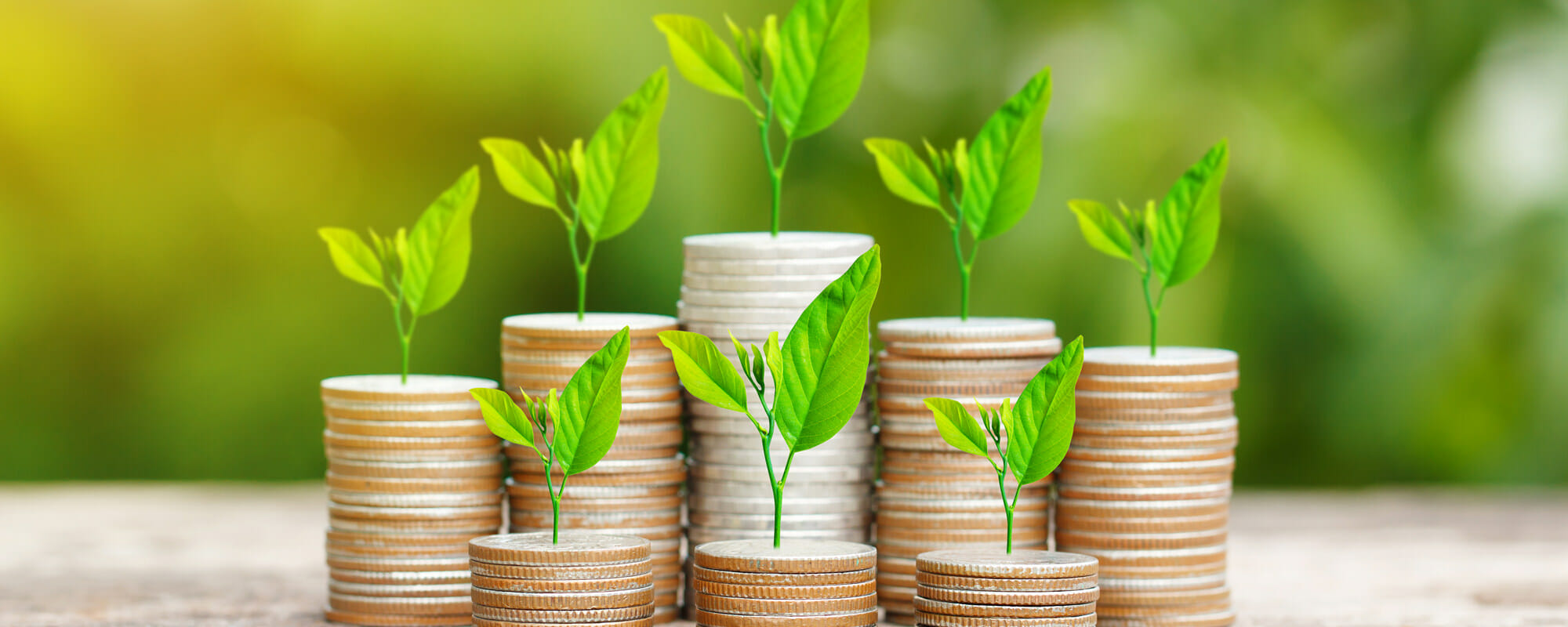 Fundraising for Presidents Institute
This event has ended.
---
Learn how to strategically engage in fundraising as a university president
Overview
With significant talent shortages in fundraising, it's crucial that you manage your resources strategically and effectively to get the most out of your advancement buck—and to ensure that focus is maintained throughout presidential fundraising.
Spending time with the right donors and understanding what to ask for—and when—can be the key to being a successful fundraiser. As president, by centering your focus on a multi-year strategic intent behind your fundraising efforts, you can make strides toward institutional development goals with the support of advancement leadership, the chair of your board, and the key relationships you cultivate with board members and top donors. Additionally, by knowing where you can be most effective in the solicitation cycle and how you can prioritize outreach efforts while also being an active steward of donor opportunities, you will leave this event with the depth of knowledge it takes to be a successful fundraiser as president.
Building on key lessons from his book, Fundraising for Presidents: A Guide, Jim Langley will prepare presidents to be strategically incorporated into fundraising activities in today's post-COVID landscape by ensuring that focus is maintained, and that you get the most out of your advancement resources by continuing to innovate even when fundraising talent is a challenge to maintain. Given the current seismic shift in presidential fundraising, moving from single transactions to building partnerships is essential, and must now be your focus. Whether you are already in a presidential role, aspiring to one, or in a leadership role supporting your president in fundraising, you will leave this program equipped with a plan to better collaborate across campus leadership to achieve strategic fundraising goals.
Join us in Denver to optimize your fundraising potential and leave prepared to create a lasting philanthropic impact at your institution.
To help preserve a practical and interactive environment, attendance for this program is capped at 35 participants.
Agenda
Your registration fee includes full access to all conference sessions and materials, breakfast, lunch, and access to the networking reception on Monday, breakfast and lunch on Tuesday, as well as refreshments and snacks throughout the conference.
Day One | Monday, August 7, 2023
8:30 a.m. – 5:30 p.m. MT (local time in Denver, CO)
Continental Breakfast (included in registration fee)
8:30 a.m. – 9:00 a.m. MT
---
Our Changing Philanthropic Landscape
9:00 a.m. – 10:30 a.m. MT
This session will address how you can best position your institution as a philanthropic venue, set a philanthropic strategy for your institution, and identify true philanthropists in your work. You will learn about the distinction between charity and philanthropy as well as how to communicate the difference to the highest-level administrators on your campus. You will leave this session equipped with a revised case for support based on these key lessons.
---
Morning Break
10:30 a.m. – 10:45 a.m. MT
---
Building and Engaging Your Board
10:45 a.m. – 12:15 p.m. MT
Often, your board of trustees is the single largest gathering of donors your institution has as a group of people with whom the president spends their most focused time. However, how do you know you have the right representatives on the board? Perhaps you inherited your current board of trustees, and it will be years before these members cycle off. In this session, you will learn how to evaluate your current board structure and be able to demonstrate how to engage board members as institutional advocates, in addition to learning how to best leverage these prominent alumni and community members for fundraising success. This lesson will also include a board audit, allowing you to evaluate the mix of current board members and determine what the future mix of board members should look like.
---
Lunch (included in registration fee)
12:15 p.m. – 1:30 p.m. MT
---
A Triad of Success: Building the Relationship Between the President, the Chair of the Board, and the VP of Advancement
1:30 p.m. – 4:00 p.m. MT (with 15-minute break)
The relationship between the president, the chair of the board, and the vice president of advancement is crucial to achieving fundraising success. Understanding exactly what the appropriate roles and responsibilities are across this trio can be difficult. During this session, you will learn how to foster a productive relationship amongst the president, vice president, and board chair and define exactly which responsibilities lie with each party.
---
Day One Wrap-Up and Q&A
4:00 p.m. – 4:30 p.m. MT
---
Networking Reception (included in registration fee)
4:30 p.m. – 5:30 p.m. MT
This informal reception is your chance to decompress, have some refreshments on us, and expand your network. Our programs are intentionally designed for smaller groups, so this is a great time to catch up with the speaker and any attendees with whom you may not have connected yet.
---
Day Two | Tuesday, August 8, 2023
8:30 a.m. – 4:30 p.m. MT (local time in Denver, CO)
Continental Breakfast (included in registration fee)
8:30 a.m. – 9:00 a.m. MT
---
Prioritizing Outreach Efforts
9:00 a.m. – 10:30 a.m. MT
There are four main external constituency groups interacting with the advancement shop: alumni, parents, community philanthropists, and key partners (corporate, foundation, or industry). How much time is your president spending with each constituency group? How much time should your president be spending with each group? Our expert will help you decipher which constituency groups are most deserving of the president's time and how to organize their calendar accordingly. You will also complete a time and event audit to assess who the president is spending the most time with and identify opportunities for rearrangement.
---
Morning Break
10:30 a.m. – 10:45 a.m. MT
---
Involving the President Throughout the Solicitation Cycle
10:45 a.m. – 12:00 p.m. MT
Moving donors through the stages of the solicitation cycle can be a multi-year process from identification to solicitation and stewardship. With many key prospects catching the attention of your major and principal gift officers, it can be difficult to identify which donors require your president's attention and in which parts of the solicitation cycle the president should be most heavily involved. Paying particular attention on the cultivation and solicitation stages of the solicitation cycle, you will learn best practices for preparing the president to make the ask, handle rejection, and ask probing follow-up questions.
---
Lunch (included in registration fee)
12:00 p.m. – 1:15 p.m. MT
---
Using Collaborative Idea Generation to Maximize Prospect Interest
1:15 p.m. – 2:15 p.m. MT
Approaching a prospect with an idea, such as a white paper draft, can provide a substantive, early-stage connection to a project and allow you to build a focused, results-based relationship without social cultivation. By highlighting a variety of examples, we will show you how to collaboratively develop ideas and generate projects and initiatives that motivate continued giving.
---
Break
2:15 – 2:30 p.m. MT
---
The President as Steward
2:30 p.m. – 3:30 p.m. MT
Stewardship is an increasing area of priority for nearly every advancement shop and a key opportunity for the president to be involved with donors without always asking for a gift. With top donors demanding that institutions be held accountable for their spending and the use of their donated dollars, the president is in a prime position to regularly update these donors on institutional strategy and progress. You will leave this session with an understanding of how to engage the president in the ongoing stewardship of your top donors and the link between stewardship and institutional strategy.
---
Closing Discussion: Tying It All Together
3:30 p.m. – 4:30 p.m. MT
The program will conclude with a group discussion on what your president can do to greatly improve institutional fundraising success. This session will also outline intentional next steps for returning to your campus and better employing the president as a fundraiser.
Who should attend?
Perfect for Presidents and Advancement Leadership
This conference is ideal for presidents and fundraising leaders who work closely with the president when making asks and executing the philanthropic strategy of their institution. Board members, particularly those involved with the advancement or development committee or fundraising strategy, are also encouraged to attend.
Save on In-Person Conference Registrations
Attend any three in-person conferences for $5,000 for Members ($5,500 for Non-Members) – or $1,667 dollars per registration for Members ($1,833 for Non-Members) – with a Conference 3-Pack. There's no one way to use your 3-Pack!
Send 3 people to the same conference
Send 3 individuals to different conferences
Experience 3 different conferences yourself
Location & Hotel Options
Denver, CO | August 7 – 8, 2023
The training will be conducted in person at Academic Impressions' Denver-based office at:
5299 DTC Blvd, Suite 1400, Greenwood Village, CO 80111
Academic Impressions is pleased to share that we have a room block with The Hyatt Regency Denver Tech Center at a discounted rate of $189.00 per night for this event and at the Hyatt Place Denver Tech Center for $119.00 per night. Reservations must be made on or before July 17, 2023 to receive these discounted rates.
The Hyatt Regency Denver Tech Center
Address: 7800 East Tufts Ave, Denver, CO 80237 (1.1 miles from Academic Impressions' office)
Phone #: 303-779-1234
Room block dates: August 6 & 7
Please use this link to book your room.
Hyatt Place Denver Tech Center – 3-star hotel
8300 E Crescent Pkwy, Greenwood Village, CO 80111
303-804-0700
Distance from office: 0.5 miles if driving, 0.3 miles if walking
A room block rate of $119/night is available until July 17, 2023 if you use this link to book your room. 
Denver Marriott Tech Center – 4-star hotel
4900 S Syracuse St, Denver, CO 80237
303-779-1100
Distance from office: 0.9-1.2 miles, depending on route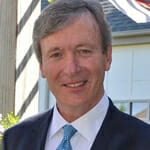 James M. Langley
President and Founder of Langley Innovations