Women's Leadership Success in Higher Education (Summer 2023)
This event has ended.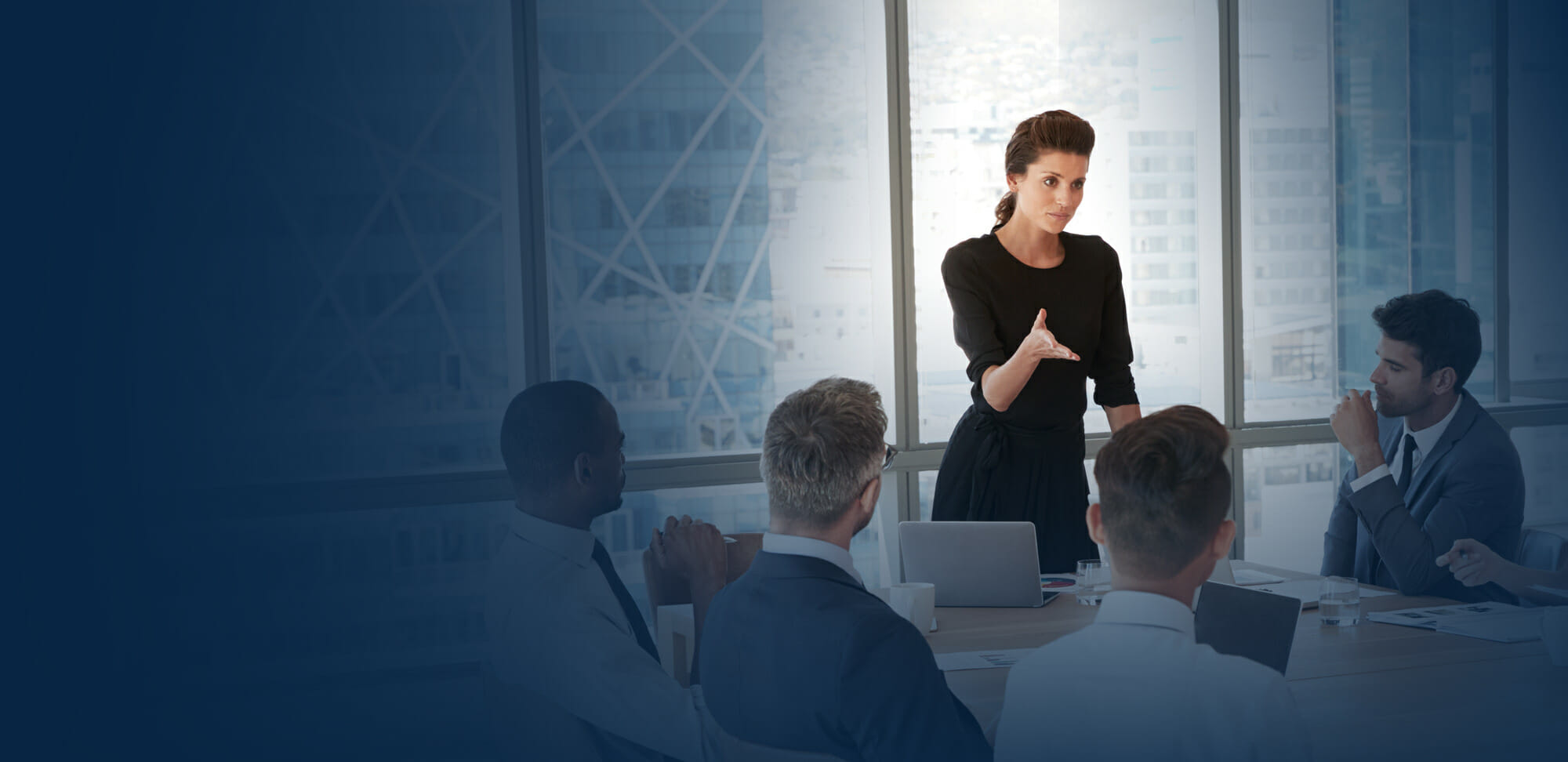 Women's Leadership Success in Higher Education (Summer 2023)
This event has ended.
---
Become your most powerful self. Join women from across higher education to gain confidence as a leader, prioritize your growth, and expand your network.
Overview
Are you looking to take the next step in leadership but aren't sure where to start? What strengths do you have that can help you lead with excellence? Would you like to connect with other women leaders in higher education for shared learning and support? Please join us for this powerful two-day leadership conference and experience.
With this event, you will have opportunities to build a valuable affinity network with your peers that can provide mentorship and guidance as you move forward with your goals afterward. In addition, you will be able to take our Five Paths to Leadership℠ Self-Assessment before the conference at no additional charge. This assessment will help you to understand ways of achieving greater balance among five forms of intelligence in order to improve your overall effectiveness as a leader. You will actively use the results of this assessment during the first session.
Can't attend the conference? Buy the binder.
Agenda
Day 1
11:30 a.m. – 4:30 p.m. | All Times Eastern
Optional Meet and Greet 
11:30 a.m. – 12:00 p.m. ET 
Welcome and Introductions 
12:00 p.m. – 12:15 p.m. ET  
Be the Leader You Would Want to Follow 
12:15 p.m. – 1:15 p.m. ET 
Leadership in higher education matters now more than ever. In this session, you will learn what constitutes outstanding leadership—including the qualities, characteristics, experiences, and expertise amazing leaders possess. In this session, you will use a self-assessment tool to help identify your leadership style. You will engage in discussions about how to manage and capitalize on your style while simultaneously mitigating the challenges of that particular style.
Break 
1:15 p.m. – 1:30 p.m. ET  
Leading Inclusively: Intersectionality Matters 
1:30 p.m. – 2:45 p.m. ET 
Highly inclusive leaders strive to respect and value people from diverse backgrounds based on categories like gender, race, class, sexual orientation, religion, ability, etc. This session will focus on intersectionality—on the ways that individuals can face multiple forms of oppression due to their membership in more than one non-dominant social identity. We will explore how leaders can cultivate inclusion by addressing the complex, cumulative effects of intersectionality.
Break 
2:45 p.m. – 3:15 p.m. ET 
Leadership as the Management of Meaning
3:15 p.m. – 4:15 p.m. ET
As women leaders in higher education, we face multiple and conflicting messages that we must navigate in order to advance our teams, our goals, and ourselves. In this session, we will cultivate resources to identify, reinforce, or challenge the meanings of leadership, including the concept of nostalgia-based thinking.
Day 1 Wrap-Up 
4:15 p.m. – 4:30 p.m. ET 
Day 2
12:00 p.m. – 4:30 p.m. | All Times Eastern
Recap and Review 
12:00 p.m. – 12:15 p.m. ET 
Leading Through Crisis 
12:15 p.m. –1:30 p.m. ET 
While some roles on campus are more likely than others to engage in crisis management, the last two years have shown that all leaders can be impacted by turbulent times. Our expert will unpack how women – and especially women of color—are often tapped to lead organizations when institutions are at critical junctures. From there, we'll dive into how responding to crisis can make or break successful leadership.
Break  
1:30 p.m. – 2:00 p.m. ET 
Focusing on Your Work  
2:00 p.m. – 3:00 p.m. ET 
In this session, you will have an opportunity to break into groups with the event's speakers in order to work further on the content. You will choose your breakout rooms based on your focus selection.
Break 
3:00 p.m. – 3:15 p.m. ET 
Envisioning Next Steps  
3:15 p.m. – 4:00 p.m. ET 
In this session, you will have an opportunity to connect with others in similar roles in order to help you consider your next career steps.
Conference Wrap-Up 
4:00 p.m. – 4:30 p.m. ET 
Who should attend?
Mid- to upper-level women higher-education leaders who wish to:
Build upon your leadership skillset for success.
Learn from expert faculty and the shared experiences of your peers.
Connect with other women leaders in higher education.
If you are already leading at strategic levels in higher education (especially AVPs, VPs, and those leading at the Dean or Director level and above) or you have already participated in Women's Leadership Success in Higher Education and are looking to deepen your leadership skillset in community with other women leaders, you might consider joining us in-person for: Executive-Level Leadership: An Institute for Advanced Women Leaders in Higher Education
Reviews
This conference was a great combination of inspiration and relevant knowledge. It was encouraging, energetic, and practical as well. I have a feeling I'll be referring to my notes for years!
Be ambitious, step out of your comfort zone, invest in yourself and the future of academia. Participate in the Women's Leadership Success in Higher Education conference and see what doors open for you!
Every minute of this conference felt relevant. After two days, I walk away with a better perspective. I feel a renewed commitment to my job, my work relationships, and my leadership.
I recently started a new role and this conference couldn't have come at a better time. It provided me with the much-needed opportunity to reflect on my career journey thus far and, more importantly, the skills I would need to leverage to continue forward with a career in higher education.
Program content, teaching style, and expertise of all presenters was impressive. Sharing their own stories of their career paths was illuminating, and I'm very grateful that I had the chance to receive some personal and professional advice from presenters and fellow attendees in Day 2 sessions.
It was amazing to interact with women who give great perspective on leadership styles and how to handle conflict. I was also grateful be able to hear from more women like myself, to connect and relate to their stories.
I was very happy with this conference, the speakers were very real and down to earth, they spoke in terms that everyone could understand and relate too, it did not feel scripted, I really enjoyed this conference and will recommend to others.
Great conference, accomplished speakers and insightful topics! Veronica B. King, CPP, PB, CFEI, Notary Executive Director of Payroll and Tax Services Virginia Commonwealth University
Women's Leadership Success in Higher Education was a fantastic conference that brought nearly 200 women together to learn from wise, knowledgeable speakers and have fruitful discussion about the challenges we face as individuals and as women in higher education across various levels of leadership. This conference provided constructive content to help work on improving oneself while also working to lift up others. The speakers offered great insight in their speaking events and outside in breakout rooms, and the moderator was patient, organized and executed the program so smoothly. An all-around wonderful experience I will surely recommend to others!
I look forward to the next steps in my journey with the influential teaching and knowledge learned over the last two days.. I will look at what it would take to become an Administrator and How i can be more influential to my current team . Thank you Ladies!!
I gained more insight into how I can better understand my supervisor and serve my department as a leader because of the work we did on the 5 pathways of leadership. The humility of these powerful women inspired me to think higher for myself.