Alumni Boards: Strengthen Your Strategy and Grow Engagement
This event has ended.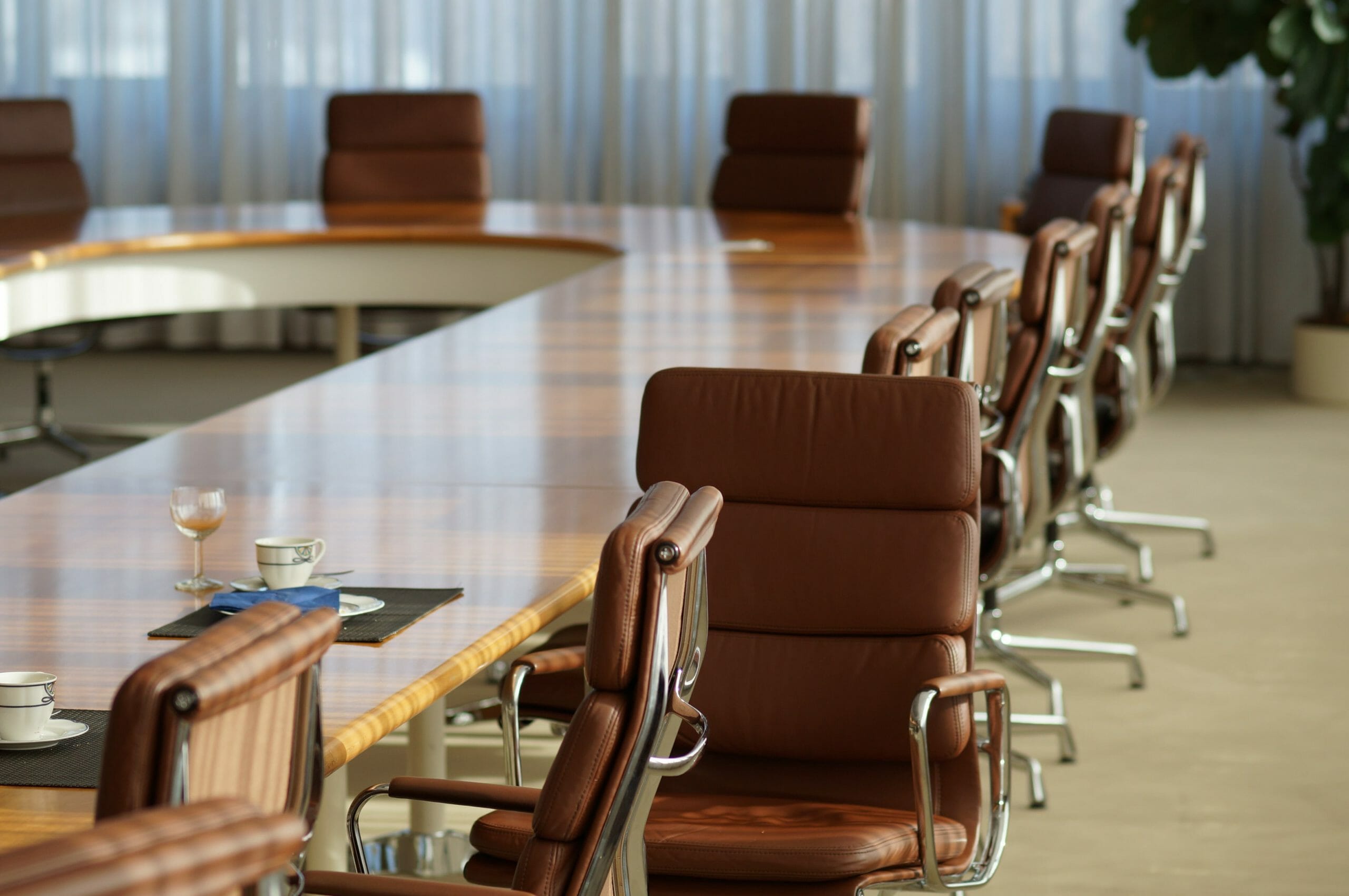 Alumni Boards: Strengthen Your Strategy and Grow Engagement
This event has ended.
---
Accomplish strategic objectives and goals with a well-developed alumni board.
Overview
Alumni boards can assist an institution to achieve strategic priorities, strengthen affinity, and motivate giving. Supporting your board in serving the institution and offering a meaningful volunteer experience starts with having a clear direction regarding your board's structure, culture, and purpose.
Join us for this two-day conference, where you will learn how you can increase the effectiveness of your alumni board and its members' involvement. Our expert instructors will share practical tips and advice on how you can create a more effective board, including:
Defining your board's purpose, roles, and strategy.
Developing a diverse, equitable, and inclusive board structure and culture.
Recruiting and onboarding board members and leaders.
Increasing the effectiveness of your meetings and committees.
Assessing your board's success.
You are encouraged to come to the conference with copies of your board's bylaws or other policies and should come prepared to discuss specific challenges with, or current areas of focus for, your board.
Agenda
Your registration fee includes full access to all conference sessions and materials, breakfast, lunch, and access to the networking reception on Thursday, breakfast and lunch on Friday, as well as refreshments and snacks throughout the conference.   
Day 1: Thursday, September 7, 2023
8:00 a.m. – 5:30 p.m. ET – Local time in Philadelphia
Registration and Continental Breakfast (included in registration fee) 
8:00 a.m. – 8:30 a.m.
---
Welcome, Opening Remarks, and Introductions 
8:30 a.m. – 9:00 a.m. 
---
Defining Board Purpose and Roles  
9:00 a.m. – 10:15 a.m. 
We will kick off this event with a conversation around how alumni boards have evolved and how they should best be utilized. We will review how to translate the board's purpose into meaningful responsibilities as well as how your board should work with institutional staff. You will be able to discuss your board's purpose and roles and any challenges you may experience in defining them.
---
Morning Break 
10:15 a.m. – 10:30 a.m. 
---
Setting Board Strategy  
10:30 a.m. – 11:45 a.m. 
With your board's purpose set and member responsibilities defined, the next step is to begin developing your strategy. We will address how to cooperatively define long- and short-term strategy that aligns with that of professional staff and will discuss how to ensure board buy-in from that strategy. We will then review how to move from strategy to implementation in order to position your board for maximum effectiveness.
---
Lunch (included in registration fee) 
11:45 a.m. – 12:45 p.m. 
---
Developing an Intentional Board Culture  
12:45 p.m. – 1:45 p.m. 
A healthy board culture is essential in order for a board to effectively execute its strategy and accomplish its goals. We will discuss the role of your executive committee in setting and maintaining board culture. We will also provide examples of effective board cultures, ways to evaluate current culture, the importance of positive leadership, team building and professional development, active engagement, working through conflict, and continuous cultural improvement.
---
Evaluating Board Governance and Operations
1:45 p.m. – 3:00 p.m.
Structure should reflect a board's purpose, roles, responsibilities, and process. Unfortunately, committees, policy, and bylaws are often created on an ad hoc basis and/or not updated regularly. We will discuss how to create or revise your structure to make it reflective of your mission and will also address how to implement your structure most effectively. You will then have time to work in small groups to note key issues within or changes you are considering related to bylaws or other policy.
---
Afternoon Break
3:00 p.m. – 3:15 p.m. 
---
Identifying, Recruiting, and Developing Your Pipeline of Board Members  
3:15 p.m. – 4:30 p.m.
Identifying ideal board members from your pool of alumni leaders requires cooperation from all areas within advancement and the board. This session will focus on best practices for selecting and recruiting productive, dedicated board members, including how to convert board members from other volunteer programs. Knowing that succession planning can be tricky to navigate, we will talk through building a leadership pipeline. We will pay particular attention to board composition, and you will have the opportunity to discuss how to approach diversifying your board representation.
---
Networking Reception (included in registration fee)  
4:30 p.m. – 5:30 p.m. 
This informal reception is your chance to decompress, have some refreshments on us, and expand your network of connections. Our programs are intentionally designed for smaller groups, so this is a great time to catch up with attendees and speakers whom you may not have connected with yet.
---
Day 2: Friday, September 8, 2023
8:00 a.m. – 4:30 p.m. ET – Local time in Philadelphia
Continental Breakfast (included in registration fee) 
8:00 a.m. – 8:30 a.m.
---
Onboarding, Educating, and Training New Members  
8:30 a.m. – 9:45 a.m.
Bringing new board members up to speed, while integrating them into the existing membership, is essential to managing turnover effectively. We will walk you through how to onboard and educate both your board leadership and new members and will provide tips for training them for their roles on the board.
---
Morning Break  
9:45 a.m. – 10:00 a.m. 
---
Cultivating a Productive Board
10:00 a.m. – 11:15 a.m. 
There is nothing more frustrating than a board that fails to accomplish its goals. We will explore how to keep your board productive and engaged. You will be able to work with peers to consider different format/agenda options for board meetings, committee meeting cadence, and how to apply the best options to your meetings to make them more productive. We will also consider how to sustain momentum between full board meetings and how to incorporate technology to maintain communication between meetings.
---
Leveraging the Board in a Campaign
11:15 a.m. – 12:15 p.m. 
What is the role of the alumni board in the context of a comprehensive campaign? We will discuss best practices for leveraging board members to support institutional goals in this environment. We will describe the relationship of the board in achieving the financial and non-financial goals associated with a campaign. You will also be able to engage in dialogue with peers about your current or future campaign priorities and how you might involve your board in the process.
---
Lunch (included in registration fee) 
12:15 p.m. – 1:15 p.m. 
---
Conducting Board Assessment 
1:15 p.m. – 2:30 p.m. 
An effective alumni board must identify clear criteria for measuring success across activity—ideally, at the mission level, the goal level, and individual level. We will consider how to evaluate your alumni board and its members and how to communicate the impact of your board. We will also discuss strategies for addressing board members who are falling short of the established metrics for success. You will have time to discuss current challenges with board member assessment and accountability in a small group activity.
---
Afternoon Break 
2:30 p.m. – 2:45 p.m. 
---
Navigating Your Board through Change  
2:45 p.m. – 4:00 p.m. 
Natural board flux can rapidly shift to uncertainty and inaction without proper leadership. However, being well-prepared can allow you to address changes with ease. This session will help you to guide your board through inevitable change—whether in your board's composition or in staffing or presidential leadership—and position your board to continuously evolve.
---
Faculty Panel, Final Q&A and Closing Comments  
4:00 p.m. – 4:30 p.m.
Who should attend?
Alumni relations staff working directly with alumni boards will benefit from this conference. Additionally, while the content of this program is designed in reference to alumni boards, the material will serve those managing all advisory boards, such as chapter and regional boards or dean's advisory boards. Past attendees have found it incredibly advantageous to attend this conference with their colleagues and board members.
Save on In-Person Conference Registrations
Attend any three in-person conferences for $5,000 for Members ($5,500 for Non-Members) – or $1,667 dollars per registration for Members ($1,833 for Non-Members) – with a Conference 3-Pack. There's no one way to use your 3-Pack!
Send 3 people to the same conference
Send 3 individuals to different conferences
Experience 3 different conferences yourself
Location
The Bellevue Hotel
Address: 200 South Broad Street, Philadelphia, Pennsylvania, 19102
Phone #: 215-893-1234

Room rate: $229.00
Ask for the Academic Impressions Room Block
Room block dates: nights of September 6-7, 2023   
Room block cutoff date: August 15, 2023
Please use this link to book your room.
Alumni Boards: Strengthen Your Strategy and Grow Engagement
Want a discount? Become a Member, or Login if you are already a member.
Enter attendee details below if you know them. If not, don't worry. You can provide attendee information at any time before the event.