COVID-19 Critical Response
DISCUSSION SERIES
Watch a webcast recording where our experts connect with the broader higher education community to share ideas and ask questions amid the COVID-19 crisis.
Institutions are now several weeks into their COVID-19 responses, but there are still many emerging decisions that need to be communicated to students, families, faculty, staff, alumni, and the local community. It's critically important that these communications are cohesive and true to your institution's brand, while also being transparent and resonant with the intended audiences. 
Watch this webcast recording where we discuss the execution of a coordinated, institution-wide communication standard to present COVID-19 and response-related updates. You'll hear our expert Brittany Williams-Goldstein, Chief of Staff & Board Liaison at Ramapo College, as well as from your fellow attendees, around questions such as: 
How do you tailor messaging to specific audiences while 

maintaining consistency

? 

 

How do you determine what information and details to share with whom and when?

 

What

 protocols do you have 

for internal vetting 

of messaging 

before dis

s

eminating externally

? 

 

How do you determine which channel(s) are appropriate for which communications? 

 

What lessons are you learning about your existing crisis communications plan that you can apply to 

the 

future? 



Who Should Attend
If you coordinate communications across campus or hold a communications role on your institution's crisis team, you will benefit from this discussion.
If you are looking for a space to gain ideas and best practices around the current coronavirus crisis, we encourage you to check out our other webcasts in our COVID-19 Critical Response Discussion Series.
A Discussion-Based Format 
As COVID-19 continues to be an ever-evolving situation, we cannot provide you with hard-and-fast answers. But we can make space for open discussion and idea sharing based on both our speaker's expertise and the experiences of the rest of the audience.
After watching this recorded webcast, you will have a clearer understanding of how other campuses are responding and ideas for how you might continue to make decisions and move the work forward.
Before accessing this free recording…

Please sign up first for future updates from Academic Impressions.
Instructor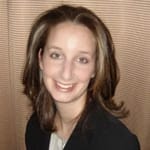 Brittany Williams-Goldstein, Ed.D.
Chief of Staff & Board Liaison, Ramapo College
Dr. Williams-Goldstein serves as the President's primary liaison to the Senior Cabinet and the Board of Trustees. She is responsible for the strategic development, implementation, and coordination of Cabinet and Board activities as well as the coordination of the Office of the President. She chairs the Space Management and Allocation Committee and also leads the College's Administrative Assessment Committee. During her tenure at Ramapo, she has served as a member of the Campus Facilities Master Plan Steering Committee, Accreditation Steering Committee, Position Review Committee, and two Strategic Planning Task Forces.
Dr. Williams-Goldstein began her professional career as a journalist and later transitioned into higher education as an instructor of Spanish and English as a Second Language. She has also fulfilled roles as Designated School Official, chief human resources officer, and executive assistant to the president. She has presented nationally on board of trustees development and was awarded the Professional Board Staff Member Award (Northeast) by the Association of Community College Trustees.
She earned her Ed.D. in Educational Leadership with a focus on Public Policy from Rowan University, her M.S.Ed. in Higher Education Management from the University of Pennsylvania, and her B.A. in Communications/Journalism from William Paterson University. She is a graduate of the Chair Academy for Leadership, is certified in Affirmative Action Complaint Processing, and is a trained Title IX investigator. She is a member of the Public Relations Society of America and the Board Professionals Network of the Association of Governing Boards.