Juggling the numerous competing demands of an academic career can be an extremely daunting endeavor: managing a busy teaching, research, and service work calendar while maintaining a healthy and harmonious work-life balance is indeed a tall order.
Many faculty members struggle to carve out sufficient time for writing, often relegated to the bottom of their to-do lists among a multiplicity of other responsibilities. Others need support with honing pedagogical skills, acquiring the leadership competencies to spearhead a research enterprise, or learning how to prioritize competing requests for service work. Unfortunately, even despite success, impostor syndrome, feeling "stuck," and the risk of early burnout can afflict today's aspiring scholars.
Faculty coaching is a proven professional development solution, designed to provide personalized support as you:
Excel as a scholar
Take charge of your career
Balance competing demands
Establish accountability to achieve your goals
Get a custom quote by submitting the form below.
THE ACADEMIC IMPRESSIONS
FACULTY COACHING PACKAGE
---
What is it?
The Academic Impressions coaching package is an individualized program (12 sessions) designed to support you as you establish yourself and excel as a scholar, take charge of your career, balance numerous competing demands, and provide accountability to help you achieve your goals.
Our faculty coaching program is suitable for and customizable to all experience levels. Whether you are tenure track, mid-career, or senior faculty, our coaches will work with you to identify your personalized needs and goals, for example:
Navigating the Tenure Track Process
Develop strategies to navigate internal and external roadblocks to academic success, while maintaining the right balance between several competing components of your tenure success — teaching, research, and service work.
Maintaining Productivity
Prioritize responsibilities, create sustainable work schedules, break down large goals into smaller assignments, and recognize and combat distractions.
Stepping Up Your Leadership
Craft a leadership development plan that builds on elevating self-awareness and supports your engagement with teams across your institution.
Steering Your Career
Explore your career paths and opportunities, and let our coaches support you from planning through to transition.
Establishing Your Academic Legacy
Define and articulate the unique brand of your academic contributions, while justifying their relevance and importance to the wider community.
Building Your Network
Consider who needs to be part of your professional network and how you can build advantageous connections with these constituents.
Why We Are Different
Academic Impressions is a trusted resource for tens of thousands of administrative and academic professionals working to navigate today's complex challenges. We have deep expertise in professional and leadership development, offering an unmatched library of online resources and trainings, hundreds of conferences each year, our Higher Ed Impact newsletter that reaches more than 60,000 executives, and a network of experienced leadership coaches.
Work with an Experienced Faculty Coach
We guarantee to match you with a coach who understands your personalized challenges and is prepared to support your development goals. Our coaches recognize that each path is unique to the faculty member's discipline and institutional context.
Tap Into our Network
You not only work with an assigned coach who understands your challenges, but you are also connected to our larger organization and extensive network of higher ed experts.
We Live and Breathe Higher Ed
We bring an in-depth understanding of the challenges that faculty face in relation to the larger trends of higher ed. We appreciate that faculty are balancing several demands of teaching, research, and service.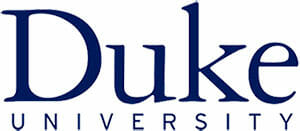 Faculty Coach Testimonials
Mark Katz, PhD
John P. Barker Distinguished Professor of Music and Director of Graduate Studies, University of North Carolina, Chapel Hill
"I started working with Allison DiBianca because I desperately wanted to finish writing a long overdue book. Given too many other commitments and a hands-off editor, I had a hard time making the book a priority. I needed to find a way to fit the project into my daily routine and create a plan for completing my goal. This is where Allison came in.
Leah Wasburn-Moses
Professor, Educational Psychology, Miami University 
"I had spent ten years unsuccessfully trying to scale up an educational model that won national awards for youth outcomes, Campus Mentors. With my coach's support, I learned to think differently about my efforts, to adapt my model, when necessary, to recognize that change takes time with repeated exposure, and to network with others such as business colleagues interested in social entrepreneurship.
Anonymous
Assistant Professor, University of North Carolina, Chapel Hill
"I sought out coaching to increase my productivity, create a compelling narrative around my research program, and feel more confident about my progress toward tenure. Allison's coaching was transformative. She helped me reconnect to the deeper purpose of my work and, in doing so, I was able to achieve my goals.