Gain flexibility and savings with a fiscal year-end promotion.
Our fiscal year-end promotion is back for a limited time! Use your remaining budget to lock in professional development for FY 2021. This fiscal year-end promotion is only available through Tuesday, June 30, 2020.
ONLINE MEMBERSHIP YEAR-END OFFERS
ONLINE TRAINING
Get access to higher ed specific online training at your fingertips.
Gain access to a collection of resources to help you:
An annual subscription to our online library serves learners of all types with:
$250 off all in-person conferences
In-depth webcasts featuring best practices and supplemental resources
Engaging and instructional videos
Research-based reports exploring critical issues facing the industry
Articles and whitepapers with tips, how-to's, and case studies
Tools, templates, and other resources that can help you do your job better immediately
2-3 day virtual conferences providing in-depth instruction and valuable networking opportunities
We address critical issues for all faculty and staff including:
Learn from THE organization with the most experience in online professional development:
Nearly 20 years of best-in-class online training
Designed and developed more than 1500 online trainings
Access our network of over 500 vetted subject matter experts
We have served more than 3000 institutions including every AAU, R1 and R2 institution
ANNUAL MEMBERSHIP FOR YOUR DEPARTMENT
10-USER MEMBERSHIP
$4,495/yr
(with 2-year agreement)
$5,000
(with 1-year agreement)
25-USER MEMBERSHIP + 1 CONFERENCE SEAT
$7,500
ANNUAL MEMBERSHIP FOR YOUR INSTITUTION
SMALL
(under 1,000 FTE employees)*
$15,000
MEDIUM
(1,000 – 2,000 FTE employees)*
$25,000
LARGE
(2,001 or more FTE employees)*
$35,000
Existing Members: Need more users because everyone is now off-campus? Call our Membership Advisor on 720.988.1257 for a special promotion to add users.
* Pricing per individually accredited institution. Price guarantee for 3-year agreement.
CONFERENCE YEAR-END PACKAGE
IN-PERSON TRAINING
CONFERENCE 5-PACK
$6,995 - Save over 50%
Buy with confidence! Use vouchers through June 30, 2021
Get five vouchers to be used on any* upcoming virtual or in-person conferences by you or your team

Pre- and post-conference workshops are included for the conferences you choose

Assistance from the Academic Impressions team to find the right event for you

Priority registration even for events with capped attendance

200+ page workbooks with each conference
Choose from a dynamic mix of over 80 different in-person conferences (options listed below). No regular conference pass is excluded and all workshops are included!
*Voucher promo codes and instructions will be provided upon purchase. Vouchers cannot be used on outstanding conference invoices or on Premium Pass registrations. All vouchers must be used by June 30, 2021.
Choose from the Following Professional Development Opportunities
Academic Impressions hosts 80+ conferences every year on topics that address a wide range of topics and challenges that you face in higher education. Take a look at the topics below to get a better idea of the trainings you can attend.
Questions about this promotion?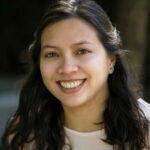 Meghan Paladino
Membership Advisor, Academic Impressions