Gain flexibility and savings with a fiscal year-end promotion.
Our fiscal year-end promotion is back for a limited time! Use your remaining budget to lock in professional development for FY 2021. This fiscal year-end promotion is only available through Tuesday, June 30, 2020.
VIRTUAL TRAININGS
96% of past attendees would recommend an Academic Impressions training to a colleague. You've probably attended ours in the past – or wanted to. Now's your chance. Our unique virtual trainings are included with your membership.*
*A limited number of free member spots are open for each virtual training.
See What Our Attendees are Saying
"At first, I was skeptical that a virtual conference was capable of being both engaging and informational - but Academic Impressions has mastered it! The 3-day online event was structured in a creative way that all participants had multiple opportunities to interact with each other and the presenters. No one's questions went unheard or unanswered. Thank you for this great experience, it has changed my view of virtual conferences and I look forward to attending more in the future."
- Desiree Ford, Digital Communications Manager, Binghamton University
"The virtual conference has been amazing. The presenters have all been great and the information they've provided is going to help us better use our social media. Even though this conference had to be virtualized due to COVID-19, the online format has been set up in a way that we can all collaborate and share ideas. I'm very eager to take what I've learned back to campus and start implementing new ideas."
- Chris Forde, Coordinator of Marketing & Public Information, Lincoln Trail College
VIRTUAL CONFERENCE
Enrollment Management Essentials for Academic Leaders
June 1 - 3, 2020
VIRTUAL CONFERENCE
Advanced Title IX Investigator Training and Certification
June 24 - 26, 2020
We address critical issues for all faculty and staff including:
An annual subscription to our online library serves learners of all types with:
Unlimited access to hundreds of online trainings, resources, articles, and more across a wide range of higher education-specific topics
Virtual trainings providing in-depth instruction and valuable networking opportunities
In-depth webcasts featuring best practices and supplemental resources
Engaging and instructional videos
Research-based reports exploring critical issues facing the industry
Articles and whitepapers with tips, how-to's, and case studies
Tools, templates, and other resources that can help you do your job better immediately
$250 off all online bootcamps, membership-capped virtual trainings, and in-person conferences
Use membership to:
Host virtual Lunch & Learns with your colleagues
Keep each other accountable, engaged, and focused on your professional development
Integrate and support existing professional development efforts
Get professional development in the hands of often-overlooked individuals, who can access these unique trainings on their own
Learn from THE organization with the most experience in online professional development:
Nearly 20 years of best-in-class online training
Designed and developed more than 1500 online trainings
Access our network of over 500 vetted subject matter experts
We have served more than 3000 institutions including every AAU, R1 and R2 institution
Lock in discounted prices. Take advantage of our fiscal year-end promotion before prices increase on July 1, 2020.
ANNUAL MEMBERSHIP FOR YOUR DEPARTMENT
10-USER MEMBERSHIP
$4,495/yr
(with 2-year agreement)
$5,000
(with 1-year agreement)
25-USER MEMBERSHIP + 1 CONFERENCE SEAT
$7,500
ANNUAL MEMBERSHIP FOR YOUR INSTITUTION
SMALL
(under 1,000 FTE employees)*
$15,000
MEDIUM
(1,000 – 2,000 FTE employees)*
$25,000
LARGE
(2,001 or more FTE employees)*
$35,000
Concerned with spending limits? Monthly and quarterly billing options available. Contact us for more information.
View specialized pricing if you are part of an advancement team or oversee a college.
Existing Members: Need more users because everyone is now off-campus? Call our Membership Advisor on 720.988.1257 for a special promotion to add users.
* Pricing per individually accredited institution. Price guarantee for 3-year agreement.
All listed prices on this page reflect the price after discount.
Questions about membership?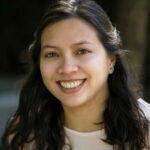 Meghan Paladino
Membership Advisor, Academic Impressions
READ WHAT OUR MEMBERS ARE SAYING
"The level of support I get from Academic Impressions is great. Account managers at other organizations are certainly helpful when I call or contact them about a concern with the product, but Academic Impressions is the only one who reaches out on a regular basis to check in with us. We know of one other service that schedules check-in meetings—but not with the frequency of Academic Impressions.
Elizabeth, our account manager with Academic Impressions, checks in every couple of months to see what we're working on and what resources we need. She then sends me lists of papers or webinars that could assist us. She has provided us with seven different curated "playlists" to meet the specific issues and concerns we are addressing on campus. For example, she sent us one on campus safety and well-being, and another on support for first-generation students. When there is something we're addressing on campus that Academic Impressions doesn't currently have training for (e.g., fraternity issues), she makes a note of it and takes that information back to her colleagues. She also sends usage data for our review—how many of our users are taking advantage of the resources and what trainings they've chosen.
It's also very easy to get someone on the phone from Academic Impressions. I've had individuals (including Amit, Academic Impressions' president) reach out to me for both feedback and information on what is happening on campus. I appreciate the fact that their people have close relationships with their clients and that they take the time to get to know what a campus needs."
- Anne Newman, Associate Vice Chancellor for Student Affairs and Dean of Students, Rutgers University-New Brunswick
"At Anoka-Ramsey, training and development is not my only job on campus, so time is always a challenge. If I got to focus 100% on T&D, that would be wonderful! But it isn't the reality. Elizabeth Hubbell, my account manager at Academic Impressions, creates and sends me "playlists" periodically, directing me to the specific training resources I need. Academic Impressions has a vast catalog of trainings, and having the trainings I need curated, selected, and organized into a playlist has been immensely helpful. If I had to go out and create these myself, I don't think it would get done—so I really appreciate that.
Our account manager also does the "heavy lifting." We held a faculty development day in August. Elizabeth provided me with a signup sheet so that we could get more faculty registered for the training. Once I returned that sheet to her, Academic Impressions took care of the rest, enrolling each faculty member and sending them a welcome email and instructions for participating. That was extremely helpful for me and also for the faculty who signed up. "
I have never experienced a delayed response when I have had to reach anyone at Academic Impressions. Someone always gets back to me in a timely manner. I also feel that everyone I have worked with so far has been extremely helpful and is always willing to go the distance to ensure we have what we need. Thank you!"
- Darla Paradise, recently Talent Management Coordinator at Anoka-Ramsey Community College
"The webinars included in our membership have been incredibly valuable and topical to our team. The webinars are created specifically for the higher education context, and this makes the information in them relevant and enjoyable to watch. A lot of the examples we have heard about are things that we experience in our own institution.
To take full advantage of these webinars, we schedule "watch parties." Early in the year, I scheduled a lunch 'n learn session for my team so we could view the webinars together over a lunch break. It was a great way for us to connect and learn together. In the coming months, I plan to incorporate these webinars into our monthly Knowledge Sharing sessions so we can continue to learn together as a team. I have also attended a few live webinars that I found to be very interactive and engaging. I even made a few connections with folks from other institutions through those webinars. "
- Olga Carew, Manager, Student Systems, York University