Lead your next Title IX investigation with these five key investigator skills.
As a Title IX investigator, you play a critical role in building a solid foundation for each case—including identifying and compiling relevant evidence for the decision maker. We created this video course to highlight the five fundamental skills you must have to fairly and equitably conduct and manage sexual harassment investigations and feel confident in your role.
In this video course, you'll learn how to:
Build rapport during the interview
Conduct effective questioning
Identify and collect physical evidence
Determine relevance
Draft the investigative report
This video course is ideal for:
New Title IX investigators who have not investigated a sexual harassment case and are looking for just-in-time training.
Seasoned investigators who have not investigated in a while and need a refresher or have not investigated sexual harassment cases specifically and need an introduction to the basics.
The following lessons are included with this course.
Course Highlights
30 minutes of video instruction

8 short video lessons

Downloadable investigator skills guide
Downloadable sample investigative report
Valued at $495. Free for members.
Cara Hardin
Title IX Deputy Coordinator, Marquette University
Cara Hardin is an attorney serving as Title IX Deputy Coordinator for Marquette University in Milwaukee, Wisconsin. Cara helps coordinate and monitor Marquette's compliance with Title IX of the Higher Education Act of 1972 and all associated regulations. She is the lead investigator of formal complaints alleging sexual harassment and the lead investigator and adjudicator of formal complaints alleging sex discrimination and other sexual misconduct filed by Marquette students, faculty, and staff. In addition to her role at Marquette, Cara currently serves as a faculty member and Title IX subject-matter expert for Academic Impressions, a professional development company for higher education institutions. Through Academic Impressions, Cara regularly develops and conducts intensive and hands-on training for public and private higher education professionals throughout the country in the areas of Title IX investigations, adjudications, and general compliance. Before joining the Title IX Office at Marquette, Cara served as Special Counsel in the Ball State University Office of General Counsel, advising on employment-related matters and Title IX compliance. Cara previously served as a deputy prosecuting attorney assigned exclusively to the prosecution of sexual assault, intimate partner violence, stalking, and crimes against children. Cara began her legal career practicing employment law at a large midwestern law firm. Cara obtained her B.A. at the University of Indiana and her J.D. from the University of Miami School of Law. She is licensed to practice law in Indiana, Wisconsin, and Iowa.
Membership Includes All Content and Much More
Buy membership based on desired number of users  
Invite users to your membership
Engage with upcoming and on-demand online trainings 
Learn more about membership benefits, included content, and pricing.
Questions about membership?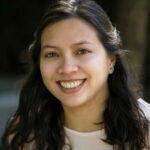 Meghan Paladino
Membership Advisor, Academic Impressions