Cultivating and developing your staff is the key to retaining them—join us to learn a five-step model.
In Academic Impressions' 2021 survey of higher ed faculty, staff, and administrators to understand the state of professional development, 80% of respondents reported that more professional development would help them stay in their current role, and 51% of respondents reported experiencing clinical levels of burnout. So what's the solution? What we found is that providing leadership support for professional development and fostering a culture of learning and growth can lead to greater job satisfaction and greater employee retention. Using the ACORN acronym, our expert instructor, Cié Gee, will walk you through a five-step model for supervision to help you learn to:
Acknowledge
Build Confidence
Generate One on one connections
Show Respect, and
Meet your staff's Needs
This course is designed with a 5-3-1 approach: 5 main topics, 3 focus areas per topic, and 1 action step for you to complete for each topic.
This course is appropriate for staff supervisors at all levels or those who are looking to gain supervisory skills before taking on a new position. Accompanied by a workbook with additional resources and activities to enhance your learning, this course is designed to be self-paced and flexible. Supervisors can choose to invest more time up front and complete the whole course quickly to intentionally focus on supervision skills, or they can choose to integrate this into their routine slowly over time. Additionally, there are activities in the workbook for supervisors to complete with their teams if desired.
The following lessons are included with this course.
Course Highlights
97 m of video

21 short videos

1 fillable workbook

Valued at $795. Free for members.
96% of Participants Are Satisfied With Our Video Courses
Ginnifer Cié Gee
Associate Vice Provost for Career-Engaged Learning
Ginnifer Cié Gee is the Associate Vice Provost for Career-Engaged Learning and a clinical faculty member at the University of Texas San Antonio. In addition, she has facilitated a leadership development series for staff and faculty since 2011. Prior to these roles, Cié held positions related to enrollment management and strategic planning, as well as for adjunct faculty in communication. One of her greatest passions is the study, observation, and strategy surrounding the interpersonal workplace dynamics of professionals and leadership development. Her experience teaching and supervising professional and student staff has provided practical knowledge in the areas of communication including nonverbal, perception, leadership, and conflict management. She has presented over 50 sessions on these topics at the institutional, state, regional, and national levels, and has received multiple awards for her presentation skills. Cié holds a Bachelor of Arts and a Master of Arts in Communication, and an Ed.D. in Educational Leadership.
Membership Includes All Content and Much More
Buy membership based on desired number of users  
Invite users to your membership
Engage with upcoming and on-demand online trainings 
Learn more about membership benefits, included content, and pricing.
Questions about membership?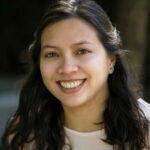 Meghan Paladino
Membership Advisor, Academic Impressions