Ensure compliance with your endowed funds.
Overview
Knowing and communicating the financial health of your endowed funds will show your donors that their gift remains in good hands, which increases the potential for further giving. Now is the perfect time to review your endowed funds to ensure they remain:
Legal: In compliance with rules and regulations
Possible: To be rewarded according to fund criteria
Practical: Able to be administered within reasonable limits
Join us for a three-hour virtual training to develop a plan of action for your next endowed funds audit. You will learn a step-by-step process to help you confirm whether your endowed funds are meeting both institutional compliance and donor intent. You will also identify potential risks and communication strategies for donors whose funds have been misspent, unspent, or are underwater. You'll walk away with clearly defined next steps that will help you move your endowed fund audit forward.
Who Should Attend
If you're an advancement services or donor relations professional who wants to ensure funds are used as intended or if you're looking to improve your compliance and auditing of your endowed funds, this is the training for you and your team.
The Academic Impressions Virtual Workshop Experience
There is no one-size-fits-all when it comes to exploring responsive issues in higher education. Our virtual workshops provide you with an active learning environment and an online space where you can explore ideas, get inspired by what your peers are doing, and understand the range of possibilities around a certain topic. Depending on what you need to solve a specific challenge at your institution, you will have the chance to gain ideas, plans, refinements, or connections with those undergoing the same challenges as you. You will leave these sessions with practical solutions that you can take back to your team or task force.
What you will get:
Learn from what your peers are doing across the nation
Gather unique and creative approaches that you may not have thought about
Validate and vet plans and priorities
Contribute your ideas and help shape the conversation
Get work done in a space that's designed to help you reflect, be creative, and maintain focus on the issue
Connect with subject matter experts who steer the conversation and add value
Experience expert facilitation to ensure practical outcomes and takeaways
As the coronavirus pandemic unfolds nationally, it is so important to keep connecting and networking with your peers - at a "social distance" - and to keep learning and developing as higher-ed leaders and professionals. Don't let social distancing and quarantines prevent you from setting aside time for professional development. Everything is changing so fast; more than ever, we need to be pooling our resources and knowledge and finding the best ways to develop our capacity, connect and share with each other, and move forward during a challenging time.
September 28, 2020
1:00 - 4:00 p.m. Eastern

To help you keep your endowed funds healthy and intact for years to come, our instructor will guide you through the following:

Auditing to Ensure Institutional Compliance

The process of researching what existing gifts your institution holds is a cross-departmental collaboration effort between advancement services, development officers, donor relations, and legal counsel. To help you succeed in this endeavor, you will learn:
Strategies to build buy-in from institutional stakeholders
How to communicate to donors when their funds need revision
Best practices for maintaining accurate gift documentation
---
Auditing to Ensure Donor Intent
Conducting the audit to ensure gift income was spent in accordance with donor interests provides confidence to those who give after you communicate your findings – leaving the door open to other potential gifts. You will learn:
What compliance should look like and what tools you need to verify compliance
Strategies to overcome both logistical and external obstacles to achieve auditing success
Where and how to store findings for reporting purposes
Debbie Meyers
Assistant Vice President for Advancement Operations, Chautauqua Foundation
Debbie Meyers has worked in advancement for more than 30 years, much of that time in higher education. Recently, she began her new role at Chautauqua Institution, heading their foundation's advancement operations. In addition to creating or enhancing donor relations and stewardship programs at the University of Maryland, Carnegie Mellon University and the University of Florida, she has built communications and development programs for a Catholic high school, an art museum and a health center development office.
ACADEMIC IMPRESSIONS MEMBERS
Get access to THIS virtual training only.
Get this + 100s more FREE with membership!
Questions About the Event?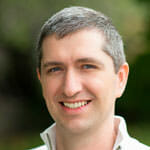 Nick Pettet
Program Manager, Academic Impressions