Participate in a mock investigation to confidently approach campus sexual misconduct and harassment.
Join us for the most practical and focused foundational Title IX investigator workshop in higher education. This three-day event focuses on developing the skills you need to approach Title IX complaints with confidence. Starting on day one, we will walk through a mock investigation to help you fully understand and appreciate the complex steps of an investigation. Through small-group workshop-style sessions, you will also better understand how to interpret and apply your own campus' sexual harassment/gender discrimination policies.
With the help of our expert instructor, you will learn and practice how to:
Distinguish the roles of the Title IX Investigator versus Title IX Coordinator

Understand the purpose and value of a civil rights investigation

Review written complaints and identify possible policy violations

Approach investigations using a proven methodology

Interview witnesses using tailored interview tactics

Analyze the facts uncovered during your investigation and write a final investigation report
During this foundational course, the focus will be on preparing to conduct a professional and thorough investigation. During each session, we will take time to ensure that you can apply your learning to your current investigative practices and train others on your campus. You will also receive a certificate of completion documenting your participation in this Title IX investigator training.
A Note from our Program Manager
In light of the proposed federal changes issued by the U.S. Department of Education on how institutions may have to update their current sexual harassment investigations, this conference provides practical, hands-on training critical in preparing your investigators to translate legal requirements into actual practice. To help you keep up with the rapidly changing landscape, we have updated this year's topics to include how to: create notification letters to commence an investigation, understand the difference between possible burden of proofs, and write an effective rationale in your final decision letter. Participants will have the opportunity to network and engage in conversations with one another regarding current practices and how future changes will impact the landscape of this important work.
 Rabia Khan Harvey, Senior Program Manager
Who Should Attend
This conference will benefit new investigators, or investigators with limited professional experience, working on sexual harassment/gender-based discrimination cases. Individuals who have indirect involvement with investigations such as Title IX Coordinators, Student Affairs Leadership, or General Counsel will also benefit from the content of this training.
If you have more than three years of experience in your role, you may be interested in Advanced Title IX Investigator Training and Certification. Please contact Rabia Khan Harvey if you have any questions about the content of these programs.
Bring your team and save!
Save over 15% on registration when you register three or more colleagues.
Agenda
Your registration fee includes full access to all conference sessions and materials, access to the networking reception on Day One, breakfast and lunch on Day Two, and breakfast on Day Three, as well as refreshments and snacks throughout the conference.
Day One
12:30 – 5:30 p.m.
Introduction to a Case Study
We will begin by introducing you to a case-study scenario (complete with facts, sample testimonials, and policies) to help guide you through the investigative process at the conference. You will be able to distinguish at least five responsibilities of the investigator during the preliminary investigation.
---
Title IX and the Role of the Investigator
Our expert speaker will help you identify the qualities and skills that an investigator should possess, along with the differences and main responsibilities of the preliminary versus full investigation. You will also receive an overview of the different types of investigation structures and how to work in conjunction with your campus Title IX Coordinator. You'll be able to identify the best investigative model for your campus while identifying the most necessary skills to be an effective investigator.
---
Fundamentals of a Civil Rights Investigation – Part I
Before investigators can be properly trained, it's critical for every institution to fully understand the differences between a criminal and civil rights investigation. This first session will thoroughly outline the following topics to help you develop a framework of your investigative practices:
Differences between civil rights and criminal investigations

Differences between preliminary vs. full flown investigations

Questioning strategies

Interviewing witnesses

Basic skills to conduct a trauma-informed investigation
---
Networking Reception
This informal reception is your chance to decompress, have some refreshments on us, and expand your network of connections. Our programs are intentionally designed for smaller groups, so this is a great time to catch-up with attendees and speakers whom you may not have connected with yet.
---
Day Two
8:30 a.m. – 5:00 p.m.
Fundamentals of a Civil Rights Investigation – Part II
We will continue to build on yesterday's session by thoroughly outlining the following topics to help you develop the framework of your investigative practices:
Potential investigative issues

Important considerations

Policy analysis

Standards of proof
After learning the fundamentals, you will practice identifying and applying specific policies to a sample case while learning how to break down the components of a specific policy. After this session, you'll be able to identify and explain at least five fundamentals to conduct a civil rights investigation. 
---
Planning and Strategizing the Investigation
Investigations must be thoroughly planned before they can be conducted properly. Our speaker will provide an overview of the planning process, including:
What to look for when reviewing written complaints or available information

How to identify the potential types of sexual misconduct

Organizing information on the named witnesses, their roles, and the order of questioning

Designing a plan to interview witnesses

Notifying witnesses
You will then practice developing a pre-investigation preparation strategy using a sample case study. You will be able to name at least five action steps that investigators must do before conducting a formal investigation.
---
The Investigation
We will address the specifics of the actual investigation, including:
Setting the right tone for each witness interview

Developing effective questions (e.g., open vs. closed, knowing which questions to ask and which to avoid, etc.)

Note-taking techniques

Documentation and recording
You will listen to an audio recording of a respondent and diagnose the facts presented in that testimony using a sample sexual harassment policy. You will be able to identify the necessary skills to effectively analyze investigation testimony using your own policy.
---
Putting the Facts Together and Working Time
Now that you have received training on how to prepare for an investigation, develop the most effective questions tied directly to your institution's policy, and analyze facts collected in an investigation, you will learn important considerations for writing a formal investigative report.  Our speaker will highlight elements of a report and share tips for writing interview summaries. Through a writing activity, you'll practice improving a sample witness testimony by using the skills that they learned throughout the conference.
---
Day Three
8:30 a.m. – 12:00 p.m.
Refining Your Factual Analysis
Writing factual analyses in the final investigative report is an effective strategy for decision-makers. In this session's practice activity, you will use a mock investigation to identify the undisputed and disputed facts to include in a report, such as::
Identifying and documenting the undisputed vs. disputed facts

Refining and organizing your factual analysis

Personal bias writing evaluation

Identifying policies relevant to facts
After this exercise, you'll be able to identify the most critical components of a factual analysis to include in your own investigation reports.
---
Advancing Your Credibility Assessment
This session builds upon the introduction of credibility from Day One. Using a mock fact pattern, as well as additional facts, you will assess information that relates to an interviewee's credibility and practice writing an appropriate credibility assessment, including:
A very brief review of credibility

Quantity vs quality considerations

Rule of 3
You will be given the opportunity to practice assessing the credibility of a complainant and respondent in a mock investigation and practice writing a rationale on whose credibility is more believable and why.
Bev Baligad
Director of Compliance & Title IX Coordinator, University of Hawaii, West Oa'hu
Bev has been a member of the Michigan State Bar since 2004 and has worked in various areas in higher education, including but not limited to: Labor Relations, Executive leadership, Adjunct Faculty, Compliance, and Title IX. She has extensive experience in the development and implementation of key compliance areas such as training, investigations, programming/awareness events, process reviews, and case management. Read Bev's full bio here.
$1,595 through June 5
$1,695
Participate in a mock investigation to confidently approach campus sexual misconduct and harassment.
Team Discounts Available
1-2 registrations: full price
3-4 registrations: 15% off each conference registration
5-7 registrations: 20% off each conference registration
8 + registrations: 25% off each conference registration
$295
Purchase the conference binder, which includes all presentation slides, worksheets, action plans, and additional resources.
Note: Conference attendees do not need to purchase materials separately.
Questions About the Event?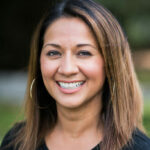 Rabia Khan Harvey
Senior Program Manager, Academic Impressions
*All-inclusive members receive $250 off of conference registrations (in addition to the early bird discount if applicable). Academic Affairs, Advancement/Alumni Relations, Business Office, Enrollment Management, Student Affairs, and Leadership members will continue to receive $100 off conference registrations. Upgrade your membership to qualify for a higher discount. Please note this discount is not applicable on pre- or post-conference workshops or conference binders.