Participate in a mock investigation process and learn how to approach campus sexual misconduct and harassment on your campus with greater confidence.
Overview
Preparing for and conducting a thorough and impartial Title IX investigation requires a specific and unique toolkit. In this six-week foundational bootcamp, you will develop the knowledge and skills to respond to sexual harassment/misconduct complaints effectively and with confidence.
With the guidance of your expert instructor, you will develop your toolkit by practicing how to:
Identify and plan for potential investigative issues
Review written complaints and identify possible policy violations
Approach investigations using a proven methodology
Interview witnesses using tailored interview tactics
Analyze the facts uncovered during your investigation
Write a final investigation report
You will examine a mock investigation (complete with facts, sample testimonials, and policies) to help you understand and appreciate the complexities of a complaint, while you also interpret and apply your learning to your campus' current investigative practices and policies. You will also receive a certificate of completion documenting your participation in this training.
Is This Program Right for Me? 
This online program will benefit new investigators, or investigators with less than three years of professional experience investigating sexual harassment/gender-based discrimination cases. Individuals who have indirect involvement with investigations such as Title IX Coordinators, Student Affairs Leadership, or General Counsel will also benefit from the content. This online training will provide an excellent opportunity for your team to learn about civil rights investigations in an easy-to-understand, flexible, and practical format.
Enroll in the most practical and focused foundational Title IX investigator workshop in higher education. Due to its highly experiential nature, it is limited to just 30 participants to maintain a productive online learning environment. Register early to reserve your spot!
The Academic Impressions Online Bootcamp Experience
WEEKLY VIDEO TRAININGS
You will get access to short videos that train you on key concepts each week. Plan to watch 1-2 hours of videos at your convenience early in the week.
INDIVIDUAL REFLECTION AND PRACTICE
Each video training will prompt you to practice and reflect on the skills you've learned. You will complete this practice on your own time before the group sessions. Plan to complete 1-2 hours of practice each week. You'll also receive coaching and feedback from one of our instructors.
REGULAR SMALL-GROUP MEETINGS FOR ACCOUNTABILITY
In these TIP sessions (Team Up-Inform-Practice), you will discuss the weekly trainings with instructors and other participants. You'll share lessons learned and have additional opportunities for practice through guided role-plays, case studies, and activities. Plan for 1-2 hours of scheduled, online meetings at the end of the week.
NETWORK AND COMMUNITY
You'll receive access to a social media group where you can regularly ask questions, share challenges, and exchange resources.
OUTLINE OF THE ONLINE BOOTCAMP
Week 1: Fundamentals of a Civil Rights Investigation
Before you begin an investigation, it's critical for you to understand your role as an investigator and how you can work efficiently with the Title IX Coordinator. Likewise, you must fully understand the differences between criminal and civil rights investigations, as well as preliminary and formal trauma-informed investigations. You'll learn how to identify the best investigative model and structures for your campus while also learning the essential investigator skills, such as questioning and interviewing witnesses.
---
Week 2: Preparing for the Investigation
You must thoroughly plan for and strategize your investigation before you conduct it. You will learn how to approach your planning with intention and focus. You will practice a policy analysis technique that will help you identify potential types of misconduct in your incident reports. You will also develop a pre-investigation preparation strategy that will allow you to organize information and design a plan to interview and notify witnesses.
---
Week 3: The Investigation
Being an effective investigator means knowing the right thing to do in the moment when conducting your interviews. You will develop effective questions by incorporating definitions from your sexual harassment policy. You'll learn how to diagnose the facts and analyze investigation testimony using your own policy. You will have the chance to practice techniques for creating a safe interview environment, facilitating an impartial and thorough investigation, and note-taking/documentation.
---
Week 4: Putting the Facts Together
One of your most important, yet trickiest responsibilities is making sense of all the testimony collected during the investigation. You will learn how to organize the facts collected from your witness testimonies, in a way that aligns with your campus policy definitions. You will learn the critical elements of a final investigative report and tips for writing witness interview testimonies that are fact-based and void of any investigator bias.
---
Week 5: Factual Analysis
Writing factual analyses in your final investigative report is an effective strategy for your decision-makers. You will learn how to identify the undisputed and disputed facts collected during an investigation, including how to document and analyze these facts, how to refine your factual analysis, how to watch out for investigator bias, and how to identify your policies relevant to the facts.
---
Week 6: Advancing Your Credibility Assessment
There will be times you need to know how to conduct a credibility assessment when there is limited to no additional evidence or corroborated witness testimony to support either the reporting or accused party. You will practice assessing the credibility of a complainant and respondent, as well as writing a rationale on whose credibility is more believable and why.  
Bev Baligad
Director of Compliance & Title IX Coordinator, University of Hawaii, West Oa'hu
Bev has been a member of the Michigan State Bar since 2004 and has worked in various areas in higher education, including but not limited to: Labor Relations, Executive leadership, Adjunct Faculty, Compliance, and Title IX. She has extensive experience in the development and implementation of key compliance areas such as training, investigations, programming/awareness events, process reviews, and case management.
Foundations of Title IX Investigations: An Immersive Experience
Participate in a mock investigation process and learn how to approach campus sexual misconduct and harassment on your campus with greater confidence.

$1,995

through June 15 $2,095
Questions About this Online Bootcamp?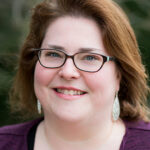 Lisa Lafflam
Instructional Designer, Academic Impressions
*All-inclusive members receive $250 off of online bootcamp registrations (in addition to the early bird discount if applicable). Academic Affairs, Advancement/Alumni Relations, Business Office, Enrollment Management, Student Affairs, and Leadership members will continue to receive $100 off conference registrations. Upgrade your membership to qualify for a higher discount. Please note this discount is not applicable on pre- or post-conference workshops or conference binders.