Better prepare yourself for the
rigors of academic deanship.
Research has shown that strong and supportive leadership from academic deans is imperative for the continuous enhancement of knowledge, skills, and performance of their faculty, and is central for the identification and development of future leaders. But what makes for a strong and supportive leader and how can you hone these skills?
Join us online as we help you articulate and develop the following four leadership best practices that will enable you to be a more effective dean:
Build, empower, and inspire a strong leadership team

Ensure an inspiring vision

Tailor your emotional intelligence communication

Model and encourage continual leadership learning and development
After working through these practices, you will leave the online training with more knowledge and skills necessary to handle the rigors that come with a deanship.
Who Should Attend
This webcast is designed for new or aspiring deans who are looking for best practices to enhance their leadership ability necessary to be successful in their roles.
Save 20% When You Pair Two Webcasts!
This training is being offered in conjunction with Best Practices for Identifying and Developing Department Chairs. Save 20% when you purchase both trainings; the discount will be applied automatically when both webcasts are added to your cart.
To help you identify and utilize leadership best practices as a dean, we will address the following:
Characteristics of an academic leader

Four leadership best practices

Building a strong leadership team

Ensuring an inspiring vision

Communicating with emotional intelligence

Encouraging continuous leadership and professional development

Speakers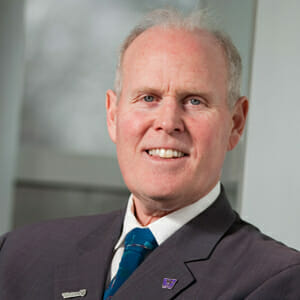 Jim Weese
Professor and Former Dean
University of Western Ontario
Before assuming his current leadership role at the University of Western Ontario, Jim Weese was the was the Dean of the Faculty of Human Kinetics at the University of Windsor. He has assumed a variety of senior leadership positions throughout his distinguished career. He is a graduate of The Ohio State University (Ph.D, 1991) and the Harvard University Best Leadership Practices Program (2010). He is recognized as a transformational academic leader and a leading authority in the academic areas of leadership and sport management. Dr. Weese is the co-editor of Management of Recreational Sport in Higher Education and has authored research articles that have appeared in the top journals in his field, including Journal of Sport Management, European Journal for Sport Management, Journal of Cooperative Education, the International Journal of Physical Education, and Sport Marketing Quarterly.
Questions About the Event?
Barry Wilhelm
Program Manager, Academic Impressions