Start forming a more results-oriented partnership between prospect development and frontline fundraisers.
Overview
Solid partnerships between gift officers and prospect development can help maximize results. However, these professionals often don't understand each other's roles and strengths. What does an optimal partnership really look like, and how can you create them on your campus?
Join us for this virtual conference to learn how to optimize partnerships between prospect development and major gifts teams. Our expert speakers will teach you how to:
Establish trust and connection between gift officers and prospect development
Seek the right information at the right time to upgrade donors and prospects
Revise team training to help both roles see themselves in overall fundraising results
Who Should Attend
Teams of frontline fundraisers and prospect development or managers should attend together. Those who manage either team will learn how to improve partnerships within the shop for more collaborative portfolio management.
Follow Through With Success Coaching
Have you ever gone to a training only to find that you came back with great ideas but don't have the time, support, or skills needed to make the changes?
Academic Impressions has produced thousands of trainings and we have learned that utilizing a coach after attending a conference helps provide accountability and bridges the training with the on-the-ground work of getting the job done.
As a result, we are now offering success coaching on select conferences.
Purchase this training + 3 one hour follow up success coaching calls
Work with an assigned coach who has extensive experience in higher ed.
Get individualized support to help you follow through on what you've learned.
Workshop your plans, run your ideas by someone and get additional help/practice.
To get success coaching, simply purchase the Conference and add Success Coaching during registration.
The Academic Impressions Online Learning Experience
Intentionally Designed
Online Learning
Our virtual trainings go far beyond just replicating PowerPoint presentations online: these experiences are intentionally designed to give you the kind of robust and dynamic learning experience you've come to expect from Academic Impressions. These trainings provide you with an active learning environment and an online space where you can explore ideas, get inspired by what your peers are doing, and understand the range of possibilities around a certain topic. You will leave these sessions with practical solutions that you can take back to your team or task force.
What you will get:
A dynamic, interactive, and high-touch virtual learning experience designed to engage and set you up for growth
Seamless online face-time, networking, group work, and Q&A opportunities from the comfort of your own workspace
Practical takeaways and hands-on knowledge
Guidance from vetted subject matter experts
See What Our Attendees are Saying
"The virtual design of this conference coupled with the amazing work of our program manager promoted a high level of engagement and sense of community among attendees. The speakers were knowledgeable and enthusiastic to share their experiences. It was a refreshing shift from long days of traditional meetings on Zoom!"
"This is the first time I've ever attended a virtual conference, and to be honest, I had low expectations. Well, I was wrong. I am very impressed with the platform used and the quality of the content shared. Oftentimes, these conferences only talk about ideas and what could work, but at this event, actual pathways and practical next steps were shared. Academic Impressions did a great job featuring quality speakers who were willing to share what they know."
"Although the workshop was online, it felt as if the presenters were right there with us. All presenters were knowledgeable and really related the content to real work experiences. They were so willing to answer questions and offer assistance—I learned so much that I can apply."
"Many conferences leave you with learning but not always sure how to turn that into action for your organization. There were actionable tips shared throughout the two days and tools provided to help move the learning into action. I am always impressed with Academic Impressions conferences and this virtual one did not disappoint."
"At first, I was skeptical that a virtual conference was capable of being both engaging and informational - but Academic Impressions has mastered it! The 3-day online event was structured in a creative way that all participants had multiple opportunities to interact with each other and the presenters. No one's questions went unheard or unanswered. Thank you for this great experience, it has changed my view of virtual conferences and I look forward to attending more in the future."
- Desiree Ford, Digital Communications Manager, Binghamton University
"The virtual conference has been amazing. The presenters have all been great and the information they've provided is going to help us better use our social media. Even though this conference had to be virtualized due to COVID-19, the online format has been set up in a way that we can all collaborate and share ideas. I'm very eager to take what I've learned back to campus and start implementing new ideas."
- Chris Forde, Coordinator of Marketing & Public Information, Lincoln Trail College
Day 1 | December 16, 2021
All Times in Eastern
Opening Comments and Introductions
11:00 – 11:30 a.m. ET
---
What Should Prospect Development and Frontline Fundraisers Each Bring to the Partnership?
Context Building
11:30 - 11:45 a.m. ET
---
The Building Blocks of a Great Relationship
11:45 a.m. - 12:30 p.m. ET
In this session, we will give both frontline fundraisers and prospect development an understanding of what success looks like for both roles. Our speakers will explain the importance of developing a relationship based on trust, commitment, empathy, and equality. We'll highlight ways to successfully and effectively communicate so you can achieve your shared purpose.
---
Aligning Tools and Talent
12:30 – 1:15 p.m. ET
In this session, we will start unpacking how an effective partnership can lead to an alignment of tools and talent. We will explore why this partnership is key for institutional portfolio health and how individual portfolios fit into institutional goals. We will examine the complementary talents that members of the frontline fundraising team and prospect development team bring, and how to best use the tools available to us in order to make data-informed decisions.
---
Break
1:15 – 1:30 p.m. ET
---
Building a Portfolio for Sustained Fundraising Success
1:30 – 2:15 p.m. ET
No matter how your shop is structured, you will learn strategies for how to best align goals and expectations. We will cover:
Goal setting and alignment
Creating and assigning portfolios
The latest thinking on portfolio size
Who decides who is moving prospects in and out of the portfolio
Qualification
You will also be armed with the information necessary to make the case for downsizing your portfolio or keeping a smaller portfolio.
---
Break
2:15 - 2:30 p.m. ET
---
How Should Prospect Development and Gift Officers Collaborate?
Moves Management
2:30 – 3:30 p.m. ET
Too often, gift officers get stuck in donor transitions—unable to smoothly move prospects through cultivation, solicitation, and stewardship, and subsequently upgrade them to the next giving level. How can prospect development help provide the right information at the right moment and help solve specific challenges? We will focus on:
Using data to guide strategy
Partnering to focus on the most critical parts of your portfolio
The right questions to ask and when to ask them
Identifying prospects who need to be upgraded or downgraded
Tactics for moving donors through each stage of the solicitation cycle
Institutional portfolio
---
Developing a Prospect and Donor Strategy
3:30 – 4:15 p.m. ET
In this session we will talk through how to collaboratively build a strategy and timeline for your best donors and prospects. We will carve out time to work on plans for a few of your current prospects.
---
Day 1 Q & A
4:15 – 4:30 p.m. ET
---
Optional Networking
4:30 – 5:00 p.m. ET
This informal reception is a great time to catch-up with attendees and speakers whom you may not have connected with yet.
---
Day 2 | December 17, 2021
All Times in Eastern
Day 2 Welcome
11:00 - 11:15 a.m. ET
---
Routine Maintenance and Ongoing Portfolio Assessment
11:15 a.m. - 12:15 p.m. ET
In this session, you will learn key strategies for better prioritizing each team's time, gain tips on developing a regular portfolio maintenance schedule and routine together, and learn to set realistic goals. You'll hear:
Tactics for handling check-ins
Models for successful shared meetings
---
How Can You Operationalize Partnerships?
Building a Training Strategy to Support a Culture of Collaboration
12:15 – 1:15 p.m. ET
The University of Alabama has developed a comprehensive training plan that aligns their strategic vision and goals with their efforts in philanthropy. You will learn more about their plan, which guides gift officers toward intentionally and collaboratively identifying donors and moving them through the donor cycle.
---
Break
1:15 – 1:30 p.m. ET
---
Scalability and Action Planning
1:30 – 2:15 p.m. ET
In this session, we will discuss how to take your learning over the past 1.5 days and develop an action plan to bring partnerships to life at your institution.
---
Final Q&A and Evaluation
2:15 p.m. – 2:30 p.m. ET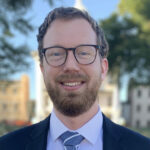 Hawken Brackett
Executive Director of Strategic Engagement, Office of Development, The University of Alabama
Through an eclectic approach to leadership, Hawken prioritizes context, culture, and ethics. He channels the power of authentic relationships to align tools and talent in a manner that transforms goals into realities.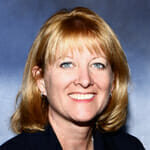 Kathy Drucquer Duff, CFRE
Coach, Consultant, and Optimizer, KDD Philanthropy
Kathy is an executive advancement officer with over 25 years of experience helping non-profits and institutions transform the way they practice philanthropy. Kathy provides this expertise from her experience in higher education and healthcare, where she developed fundraising plans that have secured gifts of up to nine figures.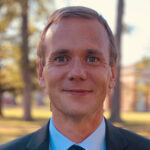 Nick Foster
Executive Director of Colleges and Schools, The University of Alabama
Nick is a mission-driven, innovative, and supportive leader who promotes collaboration, teamwork, achievement, and success. Proficient in building teams by developing people, processes, and systems to drive efficiencies and results.
Questions About the Event?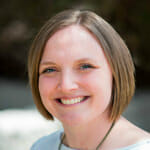 Britt Iwaszkiw
Learning & Development Manager,
Academic Impressions