Build confidence throughout the donor cultivation cycle and yield stronger results from your portfolio.
Overview
As a fundraising professional, you may feel unsure of how to move a prospect forward. In the early stages, how can you get the prospect's attention and ask questions that fuel your next moves? Later in the cycle, how can you assess motivations and strategize visits that will support your asks?
Join us for a highly interactive bootcamp that will help you create rigor in each phase of your process and offer new approaches to raise more dollars. Across all phases of donor cultivation, you will use exercises and roleplays to learn key skills like:
Becoming more conversational in outreach calls and emails
Building a robust portfolio to support your goals
Making the ask with increased confidence
Using probing questions and effective transitions to move prospects through each stage of the donor cycle
Since fundraising has been upended by COVID-19, we'll also share tips for how to show compassion in a changing world while still exuding confidence in discussing your institution's most important philanthropic priorities.
Is This Program Right For Me?
If the following statements from each phase of the donor cultivation cycle resonate, then this bootcamp is for you:
Outreach – "Getting in touch with prospects and donors is so much harder than I thought it would be, especially without a mature portfolio. I need to increase my successful contact rates and secure more visits."
Prospect Qualification – "Qualification is tough - especially amidst COVID-19. I'm hesitant to reach out to new donors in these times, and I'm not sure how to do the right research or ask the best questions to learn whether a new donor belongs in my portfolio."
Visits – "I have plenty of wonderful meetings with donors and prospects, but they don't always yield clear next steps towards moving towards an ask. I want these visits to feel as productive as possible so that we're not wasting either of our time."
Understanding Donor Motivations and the Ask – "It's easy for me to articulate the needs of the institution, but I'm not sure if I always understand what motivates my prospect or donor. So, I don't always know what I should ask for - or when I should ask for it."
Portfolio Management – "My portfolio gets clogged with so many leads. How do I know when it's time to remove leads from my portfolio?"
We've designed this bootcamp for both new and experienced frontline fundraisers, as well as academic leaders or fundraising volunteers who want to improve or refresh solicitation skills. Advancement leaders who want to train others on these essentials may also wish to attend. This bootcamp will sharpen skills for leadership annual, major, principal, or planned giving.
This program is suitable for a wide range of departments and positions. Due to its highly experiential nature, it is limited to just 30 participants  to maintain a productive online learning environment. Register early to reserve your spot!
The Academic Impressions Online Bootcamp Experience
WEEKLY VIDEO TRAININGS
You will get access to short videos that train you on key concepts each week. Watch these on your schedule.
INDIVIDUAL REFLECTION AND PRACTICE
Each video training will prompt you to practice and reflect on the skills you've learned. You will complete this practice on your own time and receive coaching and feedback from one of our instructors.
REGULAR SMALL-GROUP MEETINGS FOR ACCOUNTABILITY
In these TIP sessions (Team Up-Inform-Practice), you will discuss the weekly trainings with instructors and other participants. You'll share lessons learned and have additional opportunities for practice through guided role-plays, case studies, and activities.
NETWORK AND COMMUNITY
You'll receive access to a social media group where you can regularly ask questions, share challenges, and exchange resources.
Module 1: Preparing for Fundraising Success
We will focus on relationship-building as the foundation for gift solicitation, and you will leave with a greater understanding of how to fundraise successfully in today's world - including how to adjust to a world affected by COVID-19.
---
Module 2: Outreach
This module will help you build confidence in the following essential outreach duties:
Planning calls based on prospect data and anchor appointments
Gathering vital information for calls
Securing initial appointments (including moving through assistants)
Overcoming objections
PRACTICE! You will craft an elevator speech and scripts for outreach, and we'll roleplay cold calls to help you improve your language.
---
Module 3: Qualification
Being able to qualify a prospect in a first meeting is critical. To help you get more from your conversations, this module will offer:
Discussion around what it means to truly qualify a prospect
Questions that will motivate your prospect
Ways to be more rigorous in prospect disqualification
Ways to use the qualification meeting to build your overall ask strategy
PRACTICE! You will practice skills around new donor qualification which are especially applicable during COVID-19.
---
Module 4: Visits
The middle part of the donor cycle is pivotal, but many gift officers aren't as disciplined as they could be in this stage to keep donors moving. This module will help you plan your next visit as part of a larger strategy and will specifically cover how to:
Set a desired outcome and ensure your first visit supports it
Pivot during meetings
Plan your next steps after the visit
Adapt donor visits amidst COVID-19
PRACTICE! You will apply probing questions and meeting transitions to a donor visit in order to help move a conversation forward.
---
Module 5: Understanding Donor Motivations and the Ask
We'll discuss how the groundwork you've laid in earlier stages of the cycle will help you understand your donors and solicit them more effectively. This session will specifically cover:
How to better understand donor motivations
How to identify the best projects, dollar amounts, and timing
How to apply discipline and rigor to the ask
PRACTICE! You will address common objections, and we'll discuss together how objections can be the first step to a gift.
---
Module 6: Portfolio Management
In this module, you will learn how to assess and manage your pipeline. Are you prioritizing the right prospects? Do you know your most loyal donors?
PRACTICE! You will identify top prospects from a sample portfolio, and we'll discuss how ongoing portfolio management will help you better focus your fundraising efforts.
---
You will leave this bootcamp with clear ideas for how you can strengthen existing relationships while building a greater comfort around new qualification.
Kathy Drucquer Duff, CFRE
Coach, Consultant, and Optimizer, KDD Philanthropy
Kathy is an executive advancement officer with over 25 years of experience helping non-profits and institutions transform the way they practice philanthropy. Kathy provides this expertise from her experience in higher education and healthcare, where she developed fundraising plans that have secured gifts of up to nine figures
Questions About the Event?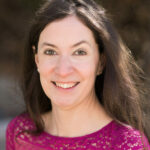 Bridget Dattilo
Director of Product Design
*All-inclusive members receive $250 off of online bootcamp registrations (in addition to the early bird discount if applicable). Academic Affairs, Advancement/Alumni Relations, Business Office, Enrollment Management, Student Affairs, and Leadership members will continue to receive $100 off conference registrations. Upgrade your membership to qualify for a higher discount. Please note this discount is not applicable on pre- or post-conference workshops or conference binders.