Optimize the donor experience and reignite your passion for fundraising through strategic donor engagement.
Overview
As we face another uncertain year, the need to be creative and entrepreneurial in your shop has never been greater. Perhaps your shop is looking for new ways to engage and inspire donors to cut through the noise that the pandemic has created. Or perhaps you're feeling disconnected from your work—maybe even questioning where your priorities and passions should be focused—due to the continuous changes we experience.
Join us online for a 7-week bootcamp that will help you unlock new ideas that will inspire you, your team, and your donors. Each week you'll review a different stage of the giving life cycle as you examine your portfolio, ideate ways to optimize the donor experience, and define a fundraising strategy fueled by your donors. Through peer-to-peer discussions, sharing of best practices/examples, and individual exercises, you will learn how to:
Use institutional data and culture as a catalyst for inspiring and engaging donors
Leverage both digital and in-person strategies for effective prospect and donor engagement
Accelerate giving through meaningful strategy and care for your prospects and donors
Since the value of a donor-focused strategy relies on you to build meaningful relationships with your donors, this bootcamp will also help you explore how to connect your values, passions, and purpose to your conversations with donors. This bootcamp will help you begin the calendar year in a way that focuses the priorities of your shop, your donors, and yourself so that you can finish the academic year strong.
A Highly Personalized Experience
Your registration for this bootcamp includes a 60-minute individual consultation with Mitchell Spearman, JD. A hallmark of the Academic Impressions bootcamp experience, the individual attention in this consultation will help you customize best practices from the bootcamp to your fundraising portfolio and donors' needs. To preserve the intimate and interactive nature of this training, the bootcamp is limited to 30 participants. Register early to reserve your spot!
What You Will Get
This online bootcamp consists of:
Seven live online sessions, happening weekly. Each session is facilitated by our expert instructor, Mitchell Spearman.
Short assignments that you will be asked to complete between meetings to practice and prepare for the next session (approximately 1-2 hours per week).
A 1:1 feedback session, happening with Mitchell Spearman, to personalize the bootcamp takeaways to your individual context.
Networking with your peers.
Who Should Attend
We have designed this bootcamp for both new and experienced frontline fundraisers.  This bootcamp will sharpen your skills and provide new strategies related to annual, major, principal, or planned giving.  It is also an opportunity to get grounded in the priorities that will be best serve you, your shop, and your donors.  Advancement leaders who want to train others and support onboarding initiatives will also be energized by this bootcamp.
Follow Through With Success Coaching
Have you ever gone to a training only to find that you came back with great ideas but don't have the time, support, or skills needed to make the changes?
Academic Impressions has produced thousands of trainings and we have learned that utilizing a coach after attending a training helps provide accountability and bridges the training with the on-the-ground work of getting the job done.
As a result, we are now offering success coaching on select trainings.
Purchase this training + 3 one hour follow up success coaching calls
Work with an assigned coach who has extensive experience in higher ed.
Get individualized support to help you follow through on what you've learned.
Workshop your plans, run your ideas by someone and get additional help/practice.
To get success coaching, simply purchase the Bootcamp and add Success Coaching during registration.
Hear About the Bootcamp Experience
January 12 - February 23, 2022
Individual Dates: January 12, 19, 26, February 2, 9, 16, 23, 2022
Session 1: Understanding Your Role within Frontline Fundraising
January 12, 2022 1:00 – 2:30 p.m. ET
You will begin the bootcamp by exploring the role you have in fundraising and how to make the most of it. Since your success is dependent on sustaining meaningful relationships, you will discuss how to:
Manage up and build a strong relationship with your supervisor
Strengthen relationships across your team
reflect on what motivates and inspires you to do this work.
---
Session 2: Utilizing Institutional Data to Support Pipeline Development and Inform Fundraising Practices
January 19, 2022 1:00 – 2:30 p.m. ET
Building upon Session 1, your success in your role requires you to use various tools and resources at your disposal. There's no better tool to inform your strategy than data. But how you use that data is what really determines your success. This session explores how to effectively utilize key data points and metrics to inspire your donors. You will discuss how to:
Research and understand prior giving activity for your donors
Recognize and communicate milestones
Strategically accelerate your ask based on data relevant to your donors
---
Session 3: Donor Outreach
January 26, 2022 1:00 – 2:30 p.m. ET
Outreach requires creativity, authenticity and commitment to inclusive practices. You may need to overcome resistance from alumni who had a negative experience when they were a student. Your personal values may not always align with donors. Despite these differences, it is essential that you listen and honor the donor's experiences while on campus and talk through values and interests your donors may have. In this session, we will explore how to create authentic and valuable experiences for donors during outreach. You will learn how to:
Effectively engage your prospects and donors in-person and virtually
Leverage digital communications, including voicemails, auto-replies and out of office messaging, to deepen relationships with prospects and donors
---
Session 4: Discovery and Strategy for Illusive Prospects
February 2, 2022 1:00 – 2:30 p.m. ET
You may inevitably struggle with certain aspects of discovery work, including prospects not getting back to you promptly (or at all) or alumni who have lost touch with the institution. This session will focus on how to navigate your most difficult conversations. Specifically, you'll discuss creative ways to:
Be bold yet approachable
Utilize Donor Stewardship to open communication
Leverage institutional support to have empowering conversations
---
Session 5: Maximizing Meetings
February 9, 2022 1:00 – 2:30 p.m. ET
Digital and in-person meetings are here to stay. Now is the time to gain confidence with a hybrid approach so that you understand when and how each method enhances your abilities as a fundraiser. In this session, you'll discuss ways to:
Prepare talking points in advance of your meetings
Coach and collaborate with faculty and leadership in order to set them up for success
Set clear goals for visits
Plan intentional next steps that are specific to your donor and moving them forward
Demonstrate your passion and energy in fundraising in order to motivate and ignite the donor
---
Session 6: The Donor Experience: Stewarding your Donors
February 16, 2022 1:00 – 2:30 p.m. ET
The donor experience is one of the most vital elements of the fundraising cycle. You must deliver an experience that motivates, inspires, and truly speaks to the donor's values and passions. It's an opportunity to make your donors feel special. In this session, you will explore how to serve as a conduit and philanthropic advisor for your donors—connecting them to the most meaningful engagements. Specifically, you'll discuss how to:
Collaborate with campus colleagues to cultivate unique engagement opportunities that donors cannot get anywhere else
Incorporate milestones into your donor strategy
Create intentional experiences through donor segmentation
---
Session 7: Building Incremental Plans: Moving Discovery Prospects Forward
February 23, 2022 1:00 – 2:30 p.m. ET
As we conclude the bootcamp, you will put all of the best practices together in a way that translates strategy into action. In this closing session, you'll revisit your role as a frontline fundraiser and set 6-, 12-, and 18-month goals for yourself. This is your opportunity to create a personalized strategy for how to embrace your strengths as a fundraiser and enhance your ask by becoming more donor-focused.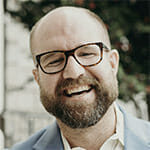 Mitchell Spearman
Senior Director, Principal Gifts, University of Texas at Austin
Through thoughtful and aspirational planning, Mitchell has developed significant principal gift prospects and proposals that have funded transformational moments at Drexel, the University of Arkansas, Occidental and now at the University of Texas at Austin as the Senior Director of Principal Gifts.
Questions About the Event?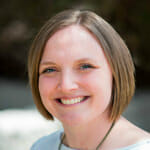 Brittany Iwaszkiw
Learning & Development Manager,
Academic Impressions