Demystify the fundraising process and learn how to tell a compelling story to donors.
At its core, fundraising is storytelling. How effectively you tell your story, who you choose to tell your story to, and how you demonstrate the impact of fundraising dollars once raised will ultimately determine your success as a fundraiser.   
The good news is you are already doing much of this work by advocating internally at the Dean and Provost level for your students, faculty, and programs. This video course is designed to help you broaden those skills and refine your message externally to alumni, donors, and community members. You will learn how to approach fundraising for your department in a strategic and meaningful way by learning how to: 
Explore your 

institution's 

fundraising operations and st

r

ucture

,

 so that you can better understand your role and ways to partner with 

others

.

 

Identify and articulate the most emergent needs 

for

 your department in a way that 

aligns with 

donor

s

' interests

.

 

 

Plan for and n

avigate through the 

five

 stages of the solicitation cycle

 to cultivate 

long-lasting 

relationships with 

donors

.

 
The principles of fundraising shared in this course can be implemented by any department chair who is interested in growing their expertise in cultivating relationships with donors.  Whether you are solely responsible for fundraising or share the responsibility with your Dean and/or Advancement Office, this video course will guide you through the solicitation process. 
This video course will be especially beneficial for department chairs who are new to fundraising and/or those who have received little training on the subject. 
The following lessons are included with this course.
Course Highlights
3 lessons covered in 50 minutes
13 videos, each no longer than 7 minutes
One workbook that includes 8 resources to help you practice what you have learned
Valued at $395. Free for members.
Dr. Todd Queen, D.M.A.
Dean, College of Music, Florida State University
Todd previously served as Dean of the LSU College of Music & Dramatic Arts and Penniman Family Professor of Music, a position he held from 2014 – 2021.  His unique combination of teaching, directing and performing experience has allowed him to travel the world as an educator, stage director, singer and arts leader.   
During his time at LSU, Todd worked with the faculty to modernize the undergraduate curriculum to meet the needs of the 21st century artist.  New courses included instruction in technology, marketing, entrepreneurship, and arts leadership. As an avid fundraiser, he led the college in a $60 million fundraising campaign, which included a $4 million gift in 2018, the largest gift in the college's history.  Additional significant gifts included two new endowed chairs, the lead gift for a recital hall renovation, and the naming of the John G. Turner and Jerry G. Fischer Center for Opera.  
Prior to Todd's appointment at LSU, he served as Professor of Voice and Chair of the Department of Music, Theatre, and Dance in the College of Liberal Arts at Colorado State University.  During his time at CSU, Queen established ten new endowed scholarships for the department and formed the Charles and Reta Ralph Opera Center at CSU, one of a handful of named opera programs in the United States.  Queen joined the CSU voice faculty in 2001 as Assistant Professor of Voice and Director of Colorado State Opera Theatre. 
Todd earned the D.M.A. and MM degrees from the Eastman School of Music after completing his undergraduate degree at Brigham Young University.  
Membership Includes All Content and Much More
Buy membership based on desired number of users  
Invite users to your membership
Engage with upcoming and on-demand online trainings 
Learn more about membership benefits, included content, and pricing.
Questions about membership?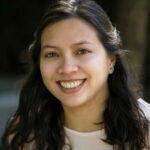 Meghan Paladino
Membership Advisor, Academic Impressions