Learn how to raise more money with your gift planning program.
Gift planning requires a diverse set of skills and a successful program encompasses everything from marketing and prospecting, to stewarding donors and navigating the legal side of gifts, all while engaging and fostering strategic partnerships with major gift officers and communicating priorities to leadership. This workshop is focused on helping you craft a truly comprehensive gift planning strategy, and is a unique opportunity for you to revitalize, re-strategize, and re-energize your program.
Join us in Orlando to gain the strategies and tools you need to expand, integrate, and embed planned giving efforts into your advancement shop. During this intimate, workshop-style course you will dive deep into the essentials of a successful planned giving operation, including:

Educating and collaborating with MGOs

Devising a marketing plan to increase planned gifts

Prospecting and portfolio management

Stewarding and retaining planned giving donors
Gain the confidence and competencies that are essential for building a cohesive planned giving strategy to ultimately grow your program's effectiveness.

Who Should Attend
Gift planning officers and advancement professionals who are actively working to expand and integrate their gift planning programs with major giving operations will benefit from this program.
Bring your team and save!
Save over 15% when you register three or more colleagues.
Meet Our Case Studies
To showcase the wealth of tools and resources you will be presented at the conference, we are featuring 4 case studies to help you educate and empower your MGOs as you grow your planned giving program. These scenarios will aid MGOs in recognizing planned giving opportunities and broaching the subject with their donors.
Special thanks to Marianne Blackwell, our speaker for this conference, for supplying the content for this resource.

Read how Georgia re-purposed her low-dividend securities and used one of her homes to fund a Charitable Gift Annuity, which resulted in a $1,500,000 donation in gifts.

Learn how Carlos set up a Charitable Remainder Unitrust and established a scholarship endowment through a structured payout of $10,000 over 5 years.

Discover how Jonathan made a large gift to his alma mater, increased his income and created a life income stream for his son for when he is no longer there to support him.

Read why Anna opted for a Flexible Deferred Gift Annuity and how she used $500,000 in stock and real estate to fund a 5% Charitable Remainder Unitrust.

Agenda
Your registration for the event includes full access to all conference sessions and materials, the networking reception on Wednesday, breakfast and lunch on Thursday, breakfast on Friday, as well as refreshments and snacks throughout the conference.
Day 1 | March 27, 2019
12:30 to 5:00 p.m.
Opening Comments and Introductions
---
Core Components of a Gift Planning Program
We'll begin our conference with an overview of the core components of a successful planned giving program.
---
Educating and Collaborating with MGOs
Often, major gift officers are empowered to have planned giving conversations with donors but rely on planned giving staff for details and support. This session will provide tools and resources to efficiently educate MGOs and build effective partnerships.
---
Networking Reception
---
Day 2 | March 28, 2019
8:30 a.m. to 4:30 p.m.
Intentional and Coordinated Marketing to Increase Planned Gifts
Learn how to reach your market and generate leads. We'll cover ways to coordinate your marketing efforts and improve your website, newsletters, and emails.
---
Prospecting
What do you look for in a prospect for a planned gift? We'll dive into the indicators that will help you identify and engage planned giving prospects. How do you initiate the conversation? We'll provide language for these conversations and role play with faculty and peers.
---
Portfolio Management
Once you have prospects, how do you manage portfolios and track movement? This session will walk you through best practices in portfolio management, whether you manage portfolios on your own or support major gift officers with prospects.
---
Improving Estate Administration
During this hour, we'll address how to set up or improve your processes and database. How do you know if your institution is listed as a beneficiary? If you are listed, how do you enter these donors into the system? Our faculty will share how to stay abreast when donors pass away and how to navigate the next steps with care.
---
Working with Financial Advisors and Lawyers to Secure Gifts
Financial advisors, lawyers, and other experts often help donors make decisions about their planned giving. Learn how you can work together with these professionals on behalf of your donors.
---
Day 3 | March 29, 2019
8:30 a.m. to 12:00 p.m.
Gift Planning Policies and Procedures
The presentation will cover best practices in employing policies and procedures for gift acceptance, gift counting, gift agreements, gift receipting and processing, and acknowledgement. Our faculty will also discuss special considerations.
---
Stewarding and Retaining Planned Giving Donors
In planned giving, we run the risk of being replaced by another cause over the lifespan of a donor. We'll offer strategies to engage, steward, and retain donors of planned gifts.
---
Final Q & A and Evaluations

Speakers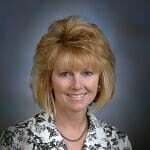 Marianne Blackwell
Senior Director, Office of Gift Planning and Leadership Giving, University of Colorado Colorado Springs
In her current role, Marianne primarily supports the fundraising efforts of the University of Colorado Colorado Springs advancement team and assists donors and their advisors in considering and designing charitable giving plans as part of their personal financial and estate planning.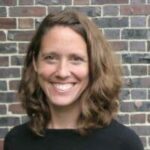 Theresa M. Curry, J.D.
Assistant Vice Chancellor of Development and Executive Director of Gift Planning at the University of Massachusetts, Amherst (UMass)
Theresa joined UMass as an experienced and successful attorney and planned giving professional. Prior to joining UMass, she served as the Assistant Vice President of Gift Planning & Administration at UNH Foundation where she transformed the gift planning program and played a vital role in the success of its recent campaign.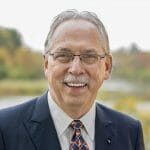 Doug Puffer
Director of Personal and Planned Giving for Carleton University, Ottawa, Canada
Doug is a recognized expert in gift planning with over 33 years of fundraising success (and failures) in higher education and environmental conservation. He believes that an honest and artful connection with donors and their advisors will build relationships that result in joyful, effective philanthropy.
Questions About the Event?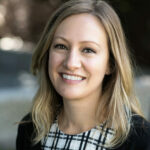 Whitney Egstad
Program Manager, Academic Impressions