After participating in this online training, you will be able to more effectively tailor support approaches to graduate students.
Graduate students have their own unique set of on-campus needs, and many existing undergraduate student services fall short in their outreach to graduate students. During this training, we will look at two distinct grad student support models from the Illinois Institute of Technology and Loyola University Chicago. You will leave with ideas to better onboard and support graduate students at your institution.
Who Should Attend
This program is designed for higher ed professionals who want to provide better student support services for graduate students. This may include:
Those who work with undergraduate students but are seeing growth in grad students
Professional or faculty advisors within graduate programs
Career counselors for graduate schools
Thursday, August 24, 2017
1:00 - 2:15 p.m. EDT
Staffing and budgeting models to consider for coordinating services
Onboarding grad students

Managing expectations
Creating impactful orientation experiences

Supporting the social and emotional needs of grad students

Isolation and mental health
Understanding prior commitments
Serving as champions and advocates for students
Engaging graduate students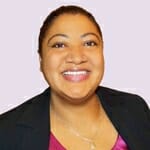 Dana Bozeman
Associate Director of Student Engagement in The Graduate School
Northwestern University
During the course of her 12-year career in student development, Dana has worked with graduate and professional students in many different capacities. She has presented on transformative leadership development, student engagement, identity intersectionality, imposter syndrome, and Title IX related topics, to name a few. During her tenure at Loyola University Chicago she developed innovative structures and programming to support graduate and professional students across disciplines. She has recently joined The Graduate School at Northwestern University to leverage her passion for graduate and professional students to provide consistent engagement opportunities. Dana has been a proud member and leader within NASPA's AGAPSS (Administrators in Graduate and Professional Student Services) Knowledge Community and was recently elected to the National Co-Chair role.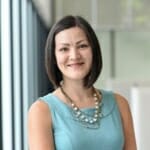 Ana Rossetti
Assistant Dean at Stuart School of Business
Illinois Institute of Technology
In her current role at the Stuart School of Business at Illinois Institute of Technology in Chicago, Ana Rossetti provides leadership for a comprehensive array of programs and services for graduate professional students including new student orientation, academic advising, career management, and co-curricular programming and engagement. She also oversees student recruitment, alumni relations, the school's marketing and digital communications, and leads a number of the Stuart School's strategic initiatives. She has previously held roles focused on graduate and professional students at two other institutions, American College of Education and The Chicago School of Professional Psychology.
Ana has been a member and leader within NASPA's Administrators in Graduate and Professional Student Services (AGAPSS) Knowledge Community, for which she presented webinars on career services for graduate and professional students and on international graduate student issues. Ana has also presented on cross-cultural leadership and communication, "emerging majority" demographic trends, and her research on cultural transferability of socially responsible leadership, which was published in the Journal of College Student Development. Ana has been published in the NASPA Leadership Exchange magazine and in BizEd magazine on graduate student related topics.

$525 through August 17
$700
Live Webcast Registration + Digital Recording
Access to the live webcast: Invite your team!
Links to all presentation materials and resources
Permanent digital recording of the live webcast
$350
$425
Webcast registration
Presentation materials and resources
Access to webcast recording for 60 days (available 10 days after webcast)
$350
Presentation materials and resources
Permanent digital recording link delivered 10 days after webcast
Questions About the Event?
Elizabeth Ross Hubbell
Program Manager, Academic Impressions