Proactively design the academic career you want as an alternative academic faculty member.
The success of higher education institutions depends on a successful and productive faculty body, the majority of whom are outside of the tenure track. Yet, most professional development for faculty targets traditional tenure-track faculty. Alternative academic (or "alt-ac") faculty, like their tenured and tenure-track peers, are also seeking broader career development topics relevant to their career paths—and as the administrative body of higher ed institutions expands, so too do the options for career advancement for alternative academic faculty. This video course provides this necessary professional development for alt-ac faculty by helping them to assess and identify their strengths, clarify their values, and develop a plan for their career aspirations.
This course is ideal for alt-ac faculty who are new to their role, considering a change, or interested in leadership opportunities. This course will also be useful to department chairs, associate deans, and faculty affairs leaders who create opportunities for alt-ac faculty and want to contribute to their success and well-being.
The following lessons are included with this course.
Course Highlights
2h 25m of video instruction

22 short videos

1 printable job aid

1 roleplay

Valued at $795. Free for members.
96% of Participants Are Satisfied With Our Video Courses
Gypsy Denzine
Professor of Education Leadership, Virginia Commonwealth University

Prior to her current role, Gypsy most recently served as the Senior Vice Provost for Faculty Affairs at VCU. Prior to joining VCU, she served as Dean of the College of Education and Human Services at West Virginia University, where she also served as Associate Provost for Community Engagement and Outreach. During her 17 years at Northern Arizona University, she served as Assistant Vice Provost for the Professional Education Unit, Dean of the College of Education, as well as in other administrative roles. Gypsy also worked in Student Affairs during her time at the University of California at Berkeley and East Stroudsburg University in Pennsylvania. She is a past national president of The Honor Society of Phi Kappa Phi, and she served on the executive board of the Council of Academic Deans of Research Institutions in Education. Her PhD is in Educational Psychology from the University of Northern Colorado. Gypsy earned an MA in Counseling and Leadership from the University of Texas at El Paso and a BS in Social Work from St. Cloud State University in Minnesota. Her formal coaching training is from the College of Executive Coaching, and she provides coaching to current and aspiring higher education administrators. She also holds a certificate in Conflict Resolution from Cornell University. Throughout her career, Gypsy demonstrates a sustained record of being a champion of alt-ac faculty.
Membership Includes All Content and Much More
Buy membership based on desired number of users  
Invite users to your membership
Engage with upcoming and on-demand online trainings 
Learn more about membership benefits, included content, and pricing.
Questions about membership?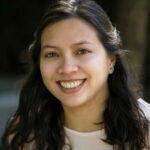 Meghan Paladino
Membership Advisor, Academic Impressions