Learn how to source and amplify quality content in order to enhance your institution's communications calendar.
Colleges and universities are filled with stories to tell, yet campus marketers and communicators often find themselves hungry for good content to share across their various platforms. Uncovering enough of these stories and identifying the most effective way to package and disseminate them is an ongoing challenge.
Join us online as Eric Nissen and Jared Verner of the University of Colorado Colorado Springs (UCCS) discuss how their team has successfully built an infrastructure that allows them to more efficiently find, curate, package, and disseminate stories that impact their campus. The webcast will review the infrastructure as a whole as well as the tactics they used to get there.
Who Should Attend
This program is designed both for marketing and communications professionals in higher education who are looking to enhance how they identify and distribute quality content across their institution's channels.
Eric and Jared will outline how they put a process into place that made it easier to find, promote, amplify and repurpose stories at UCCS. Through the lens of building a framework that has allowed a culture of storytelling to thrive at their institution, they will break down each piece of the infrastructure into tactics you can use to implement a similar process on your own campus including:
Tips to find quality content to share with your various stakeholders

Methods to store and index stories to ensure they can easily be repackaged and repurposed across multiple mediums

Tools to effectively disseminate and amplify your stories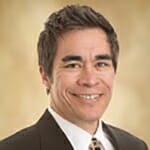 Eric Nissen
Associate Director, Marketing and eCommunications, University of Colorado Colorado Springs
With over ten years of experience in higher education student recruitment, marketing, and communication, Eric now serves as the chief marketing and digital communication strategist for the Colorado Springs campus of the University of Colorado. He provides strategic and tactical support for central campus marketing, as well as the academic colleges, programs and departmental offices. He coordinates marketing initiatives, including communication, recruitment, advertising, and outreach, and he is the primary liaison for the CU system's eCommunication initiative. Eric has been a leading voice in the implementation of data-driven marketing strategies across campus and serves on a variety of cross campus integrated marketing teams. Previously the lead on several CRM implementations, Eric is considered a subject matter expert on CRM implementation and administration and has spoken widely on the subject.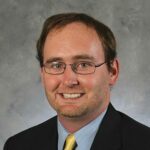 Jared Verner
Assistant Director, University Communications and Media Relations, University of Colorado Colorado Springs
Jared Verner serves as assistant director for University Communications and Media Relations. He assists with campus-wide internal communications and external media relations efforts.
Verner spent five years with the UCCS athletic department as assistant director for sports information and associate director for external relations. He earned the Rocky Mountain Athletic Conference Sports Information Director of the Year award in 2016. He previously spent three years at Western State Colorado University as sports information director.
Verner earned a bachelor's degree in journalism and associate's degree in science and mathematics from Northwest Missouri State University. His associate's degree was earned through the Missouri Academy of Science, Mathematics and Computing, an early-to-college residential high school program at Northwest. He is a native of Armstrong, Mo.
Questions About the Event?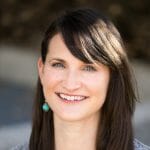 Kate Poisson
Program Manager, Academic Impressions