Build strong working relationships with offices across campus to support effective corporate relations.
Overview
Holistic corporate engagement is a key component of institutional strategy and long-term competitiveness for your institution. To ensure successful engagement with potential and current corporate partners, you need a holistic strategy that facilitates internal campus stakeholders to speak externally with one clear voice, ensuring a clear value proposition of how and why a company should invest in your institution.
Join us online in this useful virtual conference to help align your campus stakeholders around your institution's corporate strategy. We will cover:
What you can achieve by improving campus coordination around corporate relations.
Who your campus stakeholders are, their roles, and how they should collaborate.
Which data is most valuable for collection and tracking to enhance corporate engagement?
Individual Consulting Time
You and your team will have the opportunity to receive a 20-minute consultation with one of our experts as part of your registration at the end of day two of this conference. You and your team can also address challenges and questions specific to your institutional context.
Who Should Attend
Whether you represent your entire campus or a specific school—or whether your entire role or a portion of your role is dedicated to corporate relations, this training will be applicable to you. This includes corporate engagement professionals in a central office on campus, as well as institutional leaders, Deans, VPs for research, advancement professionals, or career services professionals. Additionally, since this virtual conference will help you to improve your institution's internal coordination around corporate engagement efforts, we highly encourage teams to attend.
Follow Through With Success Coaching
Have you ever gone to a training only to find that you came back with great ideas but don't have the time, support, or skills needed to make the changes?
Academic Impressions has produced thousands of trainings and we have learned that utilizing a coach after attending a conference helps provide accountability and bridges the training with the on-the-ground work of getting the job done.
As a result, we are now offering success coaching on select conferences.
Purchase this training + 3 one hour follow up success coaching calls
Work with an assigned coach who has extensive experience in higher ed.
Get individualized support to help you follow through on what you've learned.
Workshop your plans, run your ideas by someone and get additional help/practice.
To get success coaching, simply purchase the Conference and add Success Coaching during registration.
The Academic Impressions Online Learning Experience
Intentionally Designed
Online Learning
Our virtual trainings go far beyond just replicating PowerPoint presentations online: these experiences are intentionally designed to give you the kind of robust and dynamic learning experience you've come to expect from Academic Impressions. These trainings provide you with an active learning environment and an online space where you can explore ideas, get inspired by what your peers are doing, and understand the range of possibilities around a certain topic. You will leave these sessions with practical solutions that you can take back to your team or task force.
What you will get:
A dynamic, interactive, and high-touch virtual learning experience designed to engage and set you up for growth
Seamless online face-time, networking, group work, and Q&A opportunities from the comfort of your own workspace
Practical takeaways and hands-on knowledge
Guidance from vetted subject matter experts
See What Our Attendees are Saying
"The virtual design of this conference coupled with the amazing work of our program manager promoted a high level of engagement and sense of community among attendees. The speakers were knowledgeable and enthusiastic to share their experiences. It was a refreshing shift from long days of traditional meetings on Zoom!"
"This is the first time I've ever attended a virtual conference, and to be honest, I had low expectations. Well, I was wrong. I am very impressed with the platform used and the quality of the content shared. Oftentimes, these conferences only talk about ideas and what could work, but at this event, actual pathways and practical next steps were shared. Academic Impressions did a great job featuring quality speakers who were willing to share what they know."
"Although the workshop was online, it felt as if the presenters were right there with us. All presenters were knowledgeable and really related the content to real work experiences. They were so willing to answer questions and offer assistance—I learned so much that I can apply."
"Many conferences leave you with learning but not always sure how to turn that into action for your organization. There were actionable tips shared throughout the two days and tools provided to help move the learning into action. I am always impressed with Academic Impressions conferences and this virtual one did not disappoint."
"At first, I was skeptical that a virtual conference was capable of being both engaging and informational - but Academic Impressions has mastered it! The 3-day online event was structured in a creative way that all participants had multiple opportunities to interact with each other and the presenters. No one's questions went unheard or unanswered. Thank you for this great experience, it has changed my view of virtual conferences and I look forward to attending more in the future."
- Desiree Ford, Digital Communications Manager, Binghamton University
"The virtual conference has been amazing. The presenters have all been great and the information they've provided is going to help us better use our social media. Even though this conference had to be virtualized due to COVID-19, the online format has been set up in a way that we can all collaborate and share ideas. I'm very eager to take what I've learned back to campus and start implementing new ideas."
- Chris Forde, Coordinator of Marketing & Public Information, Lincoln Trail College
Wednesday, August 3, 2022
All Times Eastern
Welcome and Introductions
11:00 – 11:30 a.m. ET
---
Exploring Holistic Models for Success
11:30 a.m. – 12:30 p.m. ET
You will learn how the University of California San Diego and Fairleigh Dickinson University utilize a holistic corporate engagement model to partner with companies across their campuses and coordinate with their campus stakeholders to advance institution-wide relationship-building. Using valuable and insightful case-study models, you will reflect on what works best for each institution.
---
Short Break
12:30 – 12:45 p.m. ET
---
Mapping, Identifying and Coordinating Your Stakeholders and Their Roles
12:45 – 1:45 p.m. ET
You will expand your working knowledge of who the campus corporate-engagement players are, what their roles should ideally be, and how to coordinate them in an efficient and effective manner. We will also offer suggested qualitative and quantitative metrics for these stakeholders. The types of individual contributors we will discuss here will include:
Chancellors, Presidents, Provosts
Vice Presidents for Research
Deans
Advancement
Research Administration
Career Services
---
Long Break
1:45 – 2:15 p.m. ET
---
Auditing and Mapping Corporate Engagement at your Institution
2:15 – 3:00 p.m. ET
You will chart how corporate partners currently engage with your institution and which campus stakeholders they interact with throughout the partnership life cycle. This will help you to envision the big picture of a corporation's engagement dimensions, as well as helping you to identify strengths, weaknesses, opportunities, and threats to the relationship in order to build deeper and more meaningful partnerships.
---
Methods of Communicating Holistic Corporate Engagement Activity Across Campus Silos
3:00 – 3:45 p.m. ET
You will learn meeting structures and other communication channels that will help you to keep all campus stakeholders unified around the institution's corporate engagement strategy. What information should be shared regularly, and how should you share it? You will also leave with advice on decision-making models for campus-wide corporate engagement decisions.
---
Gathering and Sharing Corporate Engagement Data, and Day One Wrap-up
3:45 – 4:45 p.m. ET
Learn what data is most important to collect, how to collect it, and when (and who) to share it with on campus. We will also discuss how to use the database at your institution to enhance your corporate engagement.
---
Thursday, August 4, 2021
All Times Eastern
Latest Developments in Corporate Engagement
11:00 a.m. – 12:00 p.m. ET
In this topic-based networking session, we will talk through trending topics in corporate engagement that are chosen by you, giving you the opportunity to engage with fellow attendees. We will focus on issues such as:
Diversity, equity, and inclusion programs when partnering with industry
Engagement tools and third-party resources
Where to find the right talent in corporate relationships
Affiliate programs
---
Short Break
12:00 – 12:15 p.m. ET
---
Training Stakeholders to Have Better Partner Conversations
12:15 – 1:00 p.m. ET
Especially if you work in a central office, you will want to train and mentor researchers, leaders, and others for whom corporate engagement is only a small piece of the puzzle. How can you empower them to have meaningful, high-impact conversations with industry professionals that will deepen the relationship?
---
Action Planning and Final Q&A
1:00 – 1:15 p.m. ET
You will identify the priorities you need to set for campus coordination on corporate engagement, as well as beginning your thinking on how you'll assess your efforts. With an action plan in hand, you will be able to fine-tune it further through discussions with one of our experts.
---
Consultation with Instructors
1:15 – 5:15 p.m. ET
This is your time to have either a 1:1 or a team consultation with one of our expert speakers from the program. In this conversation, you can ask for advice around issues specific to your institutional context or ask how you can best approach a potential corporate partner.
Christopher S. Groff
Assistant Vice President, Corporate and Foundation Relations, Office of University Advancement, Fairleigh Dickinson University
Chris manages the CFR philanthropic planning, research, and stewardship process for all of Farleigh Dickinson's campuses. His work and leadership has successfully led to an increase in the number of strategic corporate partnerships and grants dollars at FDU since 2004.
Anne O'Donnell
Senior Executive Director of Development, Corporate Relations, UC San Diego
Since January 2017, Anne leads a new Central Corporate Relations Office to develop holistic relationships with companies to support UC San Diego's strategic plan and fundraising objectives. Anne works with the UC San Diego Chancellor and Deans on strategic corporate initiatives from both advancement and sponsored research.
The recording for this virtual conference will not be shared. Please only register if you are planning to attend the live sessions.
ACADEMIC IMPRESSIONS MEMBERS
This training is FREE with membership.
3 one hour follow up success coaching calls
Work with an assigned coach who has extensive experience in higher ed
Get individualized support to help you follow through on what you've learned
Workshop your plans, run your ideas by someone and get additional help/practice
$1,695 $1,595
through July 27, 2022
Get access to THIS virtual conference.
3 one hour follow up success coaching calls
Work with an assigned coach who has extensive experience in higher ed
Get individualized support to help you follow through on what you've learned
Workshop your plans, run your ideas by someone and get additional help/practice
Get this + 100s more FREE with membership!
Questions About the Event?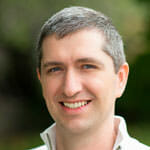 Nick Pettet
Learning & Development Manager,
Academic Impressions