How Anoka-Ramsey Community College Built a Talent Bench and Facilitated More Collaborative Decision Making in Less than a Year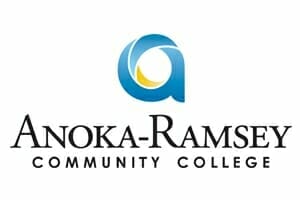 Challenge
In 2015, Anoka-Ramsey Community College had a lot of reasons to invest in leadership development:
The recently appointed president had introduced a more collaborative, inclusive leadership style.
Anoka wanted to equip supervisors to thrive in an environment where decision making is shared.
There was a desire to build relationships between leaders across divisions and departments.
There was a need to establish a pipeline for succession planning. Because Anoka is a public institution and has to post open positions (rather than appoint), leadership development couldn't just be focused on "high potentials."
Action
Nelson attended Designing a High-Impact Leadership Development Program in July 2015. By February 2016, Anoka was running the first two-day leadership development experience in its own in-house curriculum – a very quick turn-around!
Their new program:
Consists of an initial two-day session modeled after AI's Advanced Leadership Development class and a six-hour follow-up class six weeks later.
Is taught by facilitators from Anoka who had already attended AI's Advanced Leadership Development class and an external consultant (Patrick Sanaghan of The Sanaghan Group) who also facilitated the two AI programs. The intent is to develop and coach internal facilitators to eventually lead the entire program.
Uses the tools and resources provided by the AI conference, such as a delegation map, a leadership wheel, a 360-degree assessment, a meeting effectiveness diagnostic, and a team-building simulation.
Anoka's first cohort consisted of 24 supervisors who, having gone through the program themselves, are now equipped to mentor their own staff as they work through the curriculum. This also demonstrates that leadership development isn't just something that's "for everyone else"; those in established roles take the classes, too.
Nelson plans to run the program once each year, and each cohort will consist of a mixture of staff and faculty to facilitate relationship-building across traditional silos and functional boundaries. Like the AI event it is modeled after, Anoka's in-house leadership development program uses a collaborative teaching design, in which participants learn and then teach and coach each other.
Results
Anoka's first cohort is already applying what they have learned and seeing initial results. Concluding the first two-day event in February 2016, the 24 participants made a series of simple, measurable commitments; each defined one thing they were going to achieve. During the six-week follow-up, the cohort reported back on those commitments and the results they saw. Some departments, for example, had audited and updated their regular meetings, and this had a significant impact on improving everyday leadership, fostering more collaborative and inclusive decision making, and changing the culture of how departmental colleagues work together. "We could see tangible progress in just six weeks," Nelson concludes.
Develop your own leaders
Send a team to Academic Impressions' leadership conferences