Author and critique impactful op-ed pieces in order to increase your institution's relevancy and visibility.
Op-eds are a great way for faculty members to share how their work intersects with real-world issues. When written effectively, these pieces can be pitched to media outlets to earn both local and national placements and build prominence for your institution.
An effective op-ed can be a "win-win" for both the faculty author and the institution. Not only are many institutions beginning to take media articles into consideration for faculty tenure, but these articles also help achieve increased institutional visibility. Whether you train faculty, or you are a faculty member yourself, you'll receive tips and techniques to produce high-impact op-ed pieces.
Who Should Attend
This program is designed both for marketing and public relations professionals who may design training opportunities around this topic as well as faculty members who want to write more effective op-eds.
After a brief overview about op-eds, the impact they can have on individual faculty members and institutions, and the importance of quality training in this area, our skilled instructor Teresa Valerio Parrot will dive deeper into the following:
Considerations to take prior to publishing

Key principles for writing an effective op-ed

Hands-on practice critiquing and editing writing samples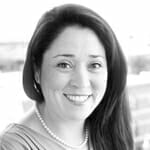 Teresa Valerio Parrot
Founder and Principal, TVP Communications
Teresa Valerio Parrot brings her expertise in higher education media, crisis communications, marketing, and administration to provide data-driven strategy and counsel to the agency's higher education clients. Previously, Valerio Parrot served as Senior Vice President for Widmeyer Communications' higher education practice and Vice President of Media Relations and Crisis Communications for SimpsonScarborough, a higher education consulting firm. Valerio Parrot counts almost 10 years of experience with the University of Colorado System, including an officer-level appointment as Assistant Secretary of the University.

$525 through Oct 16
$600
Live Webcast + Recording
Access to the live webcast: Invite your team!
Links to all presentation materials and resources
Permanent recording of the live webcast
FREE for Members
This webcast is included for free with our Academic Affairs, Enrollment Management, and Advancement memberships.
Not a Member? Learn More
$350 through Oct 16
$425
Webcast registration
Presentation materials and resources
Access to webcast recording for 60 days (available 10 days after webcast)
$350
Presentation materials and resources
Permanent recording link delivered 10 days after webcast
Questions About the Event?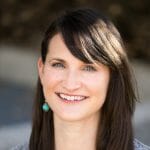 Kate Poisson
Program Manager, Academic Impressions