Whether your focus is dollars or donors, success hinges on tracking and reporting on the right key performance indicators.
The metrics you gather, track, and report to leadership can differ based on the focus of your annual giving program. Are your shop's goals focused on donors or dollars? Do you want to explore either option? We've created a comprehensive approach in this two-part metrics series that will give your shop the tactics it needs, whether your focus is on increasing alumni participation/donors or dollars. As a result, you will be able to more effectively report your results to leadership.
Session 1 is Donor-Focused
Session 2 is Dollar-Focused
We welcome you to tune in to both parts for the most comprehensive approach to metrics or choose the webcast that best aligns with your program's most pressing goals.
Who Should Attend
Regardless of the size of your program or resource limitations, these key metrics can be applied in your shop to fuel your annual giving program's success. Annual giving professionals looking to strengthen their metrics tracking and reporting will benefit from this content.
Webcast 1: Key Metrics for Donor-Focused Annual Giving
Learn how to:
Understand the key performance indicators that will drive your donor numbers or alumni participation numbers forward
Apply these metrics to direct marketing and micro-campaign strategy
Effectively report your donor results to leadership
Webcast 2: Key Metrics for Dollar-Focused Annual Giving
Learn how to:
Understand the key performance indicators that will drive your dollar growth
Apply these metrics to pipeline development, direct marketing, and personal solicitation strategy
Effectively report your dollar results to leadership
Dan Frezza
Associate Vice President for Lifetime Philanthropic Engagement & Annual at William & Mary
In his current role, Dan Frezza oversees the strategic leadership and execution of a comprehensive annual giving approach that includes fundraising priorities for 13 school and units.
Questions About the Event?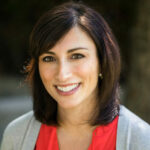 Christine Murphy
Online Training Manager, Academic Impressions