Leave a lasting impression on donors by hosting online events that resonate with their needs and preferences.
Overview
You have had to revolutionize the way you think about donor engagement and recognition events by moving to the digital environment. This transition created the opportunity for increased reach to alumni and donors, as well as the ability to focus on building relationships authentically and more intentionally. But, hosting online also comes with the challenge of capturing your donors' attention in faster, more frequent, and novel ways that can be tricky to accomplish.
Join us online to discuss how you can adapt and enhance your current efforts to provide a more engaging experience for your donors. Our experts will share examples of successful digital engagement offerings from their shops, and you'll discuss ways you can put those ideas into action for your institution. You will walk away with tips for how to choose the right priorities, speakers, scheduling, communication tactics, and assessment tools to ensure your online donor events make the biggest impact possible.
Who Should Attend
Advancement professionals, especially event planners, looking to build or revamp their online events, cannot miss this conference. Our expert instructors will provide useful advice and industry insight, whether you are new to the field or have worked in advancement for several years.
The Academic Impressions Online Learning Experience
Intentionally Designed
Online Learning
Our virtual trainings go far beyond just replicating PowerPoint presentations online: these experiences are intentionally designed to give you the kind of robust and dynamic learning experience you've come to expect from Academic Impressions. These trainings provide you with an active learning environment and an online space where you can explore ideas, get inspired by what your peers are doing, and understand the range of possibilities around a certain topic. You will leave these sessions with practical solutions that you can take back to your team or task force.
What you will get:
A dynamic, interactive, and high-touch virtual learning experience designed to engage and set you up for growth
Seamless online face-time, networking, group work, and Q&A opportunities from the comfort of your own workspace
Practical takeaways and hands-on knowledge
Guidance from vetted subject matter experts
Unlimited access to all recorded online sessions
See What Our Attendees are Saying
"The virtual design of this conference coupled with the amazing work of our program manager promoted a high level of engagement and sense of community among attendees. The speakers were knowledgeable and enthusiastic to share their experiences. It was a refreshing shift from long days of traditional meetings on Zoom!"
"This is the first time I've ever attended a virtual conference, and to be honest, I had low expectations. Well, I was wrong. I am very impressed with the platform used and the quality of the content shared. Oftentimes, these conferences only talk about ideas and what could work, but at this event, actual pathways and practical next steps were shared. Academic Impressions did a great job featuring quality speakers who were willing to share what they know."
"Although the workshop was online, it felt as if the presenters were right there with us. All presenters were knowledgeable and really related the content to real work experiences. They were so willing to answer questions and offer assistance—I learned so much that I can apply."
"Many conferences leave you with learning but not always sure how to turn that into action for your organization. There were actionable tips shared throughout the two days and tools provided to help move the learning into action. I am always impressed with Academic Impressions conferences and this virtual one did not disappoint."
"At first, I was skeptical that a virtual conference was capable of being both engaging and informational - but Academic Impressions has mastered it! The 3-day online event was structured in a creative way that all participants had multiple opportunities to interact with each other and the presenters. No one's questions went unheard or unanswered. Thank you for this great experience, it has changed my view of virtual conferences and I look forward to attending more in the future."
- Desiree Ford, Digital Communications Manager, Binghamton University
"The virtual conference has been amazing. The presenters have all been great and the information they've provided is going to help us better use our social media. Even though this conference had to be virtualized due to COVID-19, the online format has been set up in a way that we can all collaborate and share ideas. I'm very eager to take what I've learned back to campus and start implementing new ideas."
- Chris Forde, Coordinator of Marketing & Public Information, Lincoln Trail College
March 30, 2021
11:00 a.m. - 5:15 p.m. | Eastern TIme
Welcome and Introductions
11:00 – 11:15 a.m.
---
Donor Relations Event Strategy and Purpose
11:15 a.m. – 12:45 p.m. 
Before you are ready to host an event, you need to think about the big picture and understand what it is you want to accomplish. This session will help you identify your top priorities and how they best meet your donors' needs.
Key themes include:
Establishing event priorities
Determining event purpose and intended outcomes
What to keep face-to-face once you are able to do so safely, and what to keep online
---
Break
12:45 – 1:15 p.m. 
---
Ideas and Best Practices
1:15 – 2:45 p.m.
Now that you have identified your strategy, it's time to execute your events. This session will help you identify the best ways to facilitate the experience so that you can maximize the opportunity for alumni engagement. You'll learn how to:
Coordinate event content
Explore what timing is most successful
Make considerations around the type of event that would be most appealing and impactful for your donors—what is unique/special about your college that you can offer
Determine the most effective platform for your event and audience
---
Break
2:45–3:00 p.m. 
---
Donor Event Communications
3:00–4:00 p.m. 
In order to ensure you have donors attending your events, it's important to get their attention in the right ways through intentional and targeted communications. The most effective way to make this happen is to communicate the impact of their giving. In this session, we'll discuss best practices for how to use social media, direct mail invitations, and email to communicate with donors.
---
Break
4:00–4:15 p.m. 
---
Assessing Your Success
4:15–5:00 p.m. 
Following your event, it is vital to assess the results of your donor recognition event so that you understand what worked and what didn't. Assessment is an opportunity for you to examine how well you're communicating the impact of giving to your donors so that you can recalibrate your recognition event strategy if needed.
---
Final Q & A
5:00–5:15 p.m. 
Angela Altamore
Senior Director of Stewardship and Donor Engagement, Kansas State University Foundation
Angela manages the team responsible for ensuring donors understand the impact their gifts have on Kansas State University. Her team strives to provide a gratifying gift experience for donors at all levels with the goal of continued cultivation.
Eliza McNulty
Director of Donor Relations, Stanford University
Eliza leads the university's fourteen-person central donor relations team and works with senior development staff and colleagues across campus to shape the vision for comprehensive donor relations at Stanford. Prior to Stanford, she held donor relations, communications, and development positions at YMCA of the USA, Loyola University Health System, and the Elks National Foundation.
ACADEMIC IMPRESSIONS MEMBERS
$995 $895
through March 23, 2021
Get access to THIS virtual conference only.
Get this + 100s more FREE with membership!
Questions About the Event?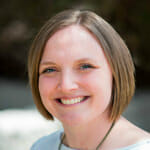 Britt Iwaszkiw
Program Manager, Academic Impressions