Initiate and sustain a substantive data governance program at your institution.
Higher education data are increasingly acknowledged as valuable assets that can help enable productive, evidence based decision making and move the institution toward meeting its strategic goals. Institutions who want to effectively capitalize on their data must have a strong and structured data governance initiative in place to ensure an institution-wide understanding of data definitions, as well as shared practices around data accuracy, security, and compliance.
Join us for this comprehensive and practical learning experience to attain the tools, strategies, and best-practices you will need to establish and implement a strategic data governance initiative on your campus. If you are in need of cross-campus support to push for a more comprehensive data governance strategy, this program will give you a framework and the time to build a coalition that will make data governance mission critical for your institution.
Additional Resource: Data Governance Implementation Workbook
As part of your registration for this conference, you will receive a workbook that you can use to design, launch, and manage data governance at your institution.
Key Themes
During this conference, you will dive deep into three major themes around data governance. Thanks to the highly practical and interactive agenda, you will have the time, space, and support to assess your current practices and to draft a data governance project plan for your own institution. You will walk away with the following learning outcomes:
I. Establishing Your Starting Point
Assessing current data governance maturity

Auditing and mapping your current system and owners

Conducting a data system inventory
II. Surfacing Best Practices
Identifying challenges, lessons learned, and impact stories from New York Institute of Technology, Virginia Commonwealth University, Northern Arizona University, and University of South Carolina

Identifying policies and cross-functional data sharing practices to prepare for future data needs

Strategizing workflow, metadata management, and processes for data definitions
III. Mobilizing Your Task Force
Conducting a stakeholder analysis and alignment

Completing a RACI matrix for organizing communication and involvement for all stakeholders

Project planning to foresee and mange entropy and prevent degradation

Education and engagement for the campus community
For more details, please read the program agenda.
Pre-Conference Workshop: Introduction to the Data Ecosystem
This interactive workshop will provide a space to define terms and ask questions about anything data to ensure everyone is on the same page with the hard and soft infrastructure to support a thriving data environment.
Leaders who want to support data governance initiatives, but who might be new to the terminology and systems, will leave this session more confident to participate in data related conversations. This workshop will also benefit institutional researchers and other data specialists who are beyond the basics and looking to better educate their colleagues or conduct a similar training on their own campus.
Who Should Attend
Professionals such as CIOs, senior finance professionals, institutional researchers, analysts, project managers, institutional effectiveness professionals, and executive leaders wanting formal training on the value of data governance will benefit from this training.  
Continuing education credits:
CPE Credits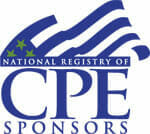 Recommended CPE Credits:
18.5 for conference + workshop
15.0 for main conference
3.5 for workshop
Program Field of Study: Specialized Knowledge
Delivery Method: Group-Live
Prerequisites: None
Program Level: Basic
Bring Your Team and Save
This unique event is a call to action for a cross-campus working group charged with better data management. Due to the importance of leadership support, we recommend Chief Information Officers (or those in similar roles leading institution-wide data initiatives) to invite representatives from across the campus to learn more about the data ecosystem and help build the organizational structure.  

Agenda
Day One
Pre-Conference Workshop
9:00 - 12:00 p.m.
Your registration for the workshop includes breakfast and lunch on Wednesday as well as workshop materials.
Pre-Conference Workshop:
Introduction to the Data Ecosystem
During this half-day workshop you will work closely with your teams and our experts to ensure you have the knowledge and language you need to confidently navigate data-centric discussions at the system level. This workshop will include:
Assessment of your current data ecosystem

Overview of the core-components of a thriving data environment

Mapping exercise of your current data ecosystem to ensure you have a clear understanding of your systems and their purpose

Exploratory exercises so that you have an understanding of improvements you can make in terms of a sustainable data ecosystem, including governance, stewardship, and systems
---
Main Conference
12:30 – 5:30 p.m.
Your registration includes full access to all conference sessions and materials, access to the networking reception on Wednesday, breakfast and lunch on Thursday, and breakfast on Friday, as well as refreshments and snacks throughout the conference.
Registration, Opening Remarks, and Introductions
To set the stage, you will meet your cohort and learn how to get the most from the program content and resources based on your specific needs.
---
Strategic Needs for Data Governance and Data Stewardship
Using examples of tangible results from a data governance strategy, our instructors will guide you through the spectrum of how institutions are harnessing data governance and stewardship to support their strategic direction. Some examples will include:
Implementation of dashboards and data visualization

Stronger university policies to streamline student surveys

A more comprehensive data warehouse to support online training

Leadership support for committees to manage aspects of data governance
Parallel to this, you will also journey through lessons learned regarding how data has led to bad decisions and missed opportunities.  
---
Current State Assessment: How Are Your Data Practices Working for You?
During this guided working session, you will explore your strategic needs and identify an area to prioritize for your data governance project to better understand some of your key areas of accomplishment and where there is room for maturity. The results will be followed by a discussion with support from our experts.
---
Debrief and Reflection
As a group, we'll capture insights from the case studies and assessments so far.
---
Networking Reception
---
Day Two
8:30 a.m. – 5:00 p.m.
Data Ecosystem Inventory
Following examples of this process, you will conduct your own inventory with your peers to identify current systems purpose, owners, and information exchanges. You will be able to identify how your data supports your daily operations so that you know where to prioritize.
---
Working Session/Consulting Time: Develop Guidelines and Policies that Are Right for Your Campus Culture
Our experts will walk you through the best practices of standard guidelines and procedures, as well as strategies to simplify and adapt them for your needs. Following examples, you will spend time working through a series of questions and templates to help you think through your current policies and procedures to see what you might be missing. During this time, you will also receive consulting for your teams to help you get started.  
---
Collaborative Data Standards
Transparent and clear data standards are the heart of information sharing that generates accurate information. This session will provide case study exercises for you to explore common data standard issues and what is often overlooked.  Learn strategies to streamline this process.
---
Working Session: Breaking Down Silos Through Data Definitions
We will provide you ample time to ensure you have a process in place to establish and maintain data definitions across your organizational structure.
---
Managing Workflow
Learn tried and true guidelines for managing the metadata to support the data governance initiative.  You will learn the pros and cons of specific platforms and systems, along with what investment of time and resources will be necessary for implementing a workflow management system both in house and vendor supported.
---
Data Cookbook Demo
For anyone interested in learning more about the Data Cookbook data governance tool, Brian Parish will be providing a short demo and Q&A.
---
Day 2 Wrap-Up and Reflection
---
Day Three
8:30 a.m. – 12:00 p.m.
Strategies to Cultivate Ownership and Accountability
Following implementation examples, our experts will provide you the planning framework to launch and maintain a data governance initiative with emphasis on ownership and accountability.  You will learn organizational tools to conduct a stakeholder engagement plan including education and communication strategies for continuous support and buy-in from campus partners.
---
Working Session/Consulting Time: Planning Your Approach
This session will be another opportunity to work with your peers on a data governance project plan while receiving consulting in small groups.
---
Wrap-Up and Action Plan

Speakers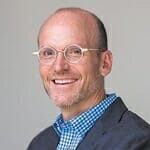 Mark Christopher Hampton
Executive Vice President and Chief Business Office, Brooklyn Law School
In his new role, effective October 7, Mark will provide high-level, analytically-based, and data-driven advice to advance strategy development and operational efficiency at all levels, and will lead and oversee the finance, facilities, human resources, public safety, and information technology divisions of the Law School.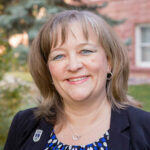 Laura Jones
Chief Institutional Data Officer (CIDO), Institutional Research and Analysis, Northern Arizona University
Laura assumes executive-level responsibility and coordination for all enterprise information and data management initiatives. When Laura began in the CIDO role in 2016, she was tasked with designing, developing, and implementing a comprehensive data governance structure in support of the university's mission and strategic goals.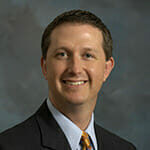 Michael C. Kelly, Ph.D., PMP
Chief Data Officer and Executive Director for Teaching and Learning Technologies, University of South Carolina; Founder and Co-Chair, Higher Education Chief Data Officers
Mike provides leadership in governing the University of South Carolina's data and information assets, ensuring the availability and accuracy of data for making decisions that advance the strategic priorities of the university's eight campuses and Palmetto College.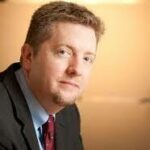 Brian Parish
CEO and Founder, IData Inc
Brian has over 25 years of experience in enterprise data systems, data governance, and integration, and reporting. With his data management firm, he has worked with over 500 colleges and universities to help them access, understand, connect, and effectively use their organization's data across all systems.
Questions About the Event?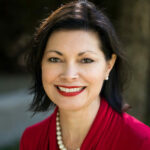 Elizabeth Hubbell
Senior Program Manager, Academic Impressions