You have likely heard of imposter syndrome – but do you know the systemic causes and how you can change the narrative?
Too often, imposter syndrome is regarded as a deficiency of the person experiencing it. Rarely do we examine the system that created it and that allows it to thrive. For faculty, being in academia can seem like a never-ending quest for "more," to prove you are "enough," or that you are "worthy" of the accolades you achieve. For faculty who represent diverse and historically marginalized groups, the burden of imposter syndrome is especially heavy and inconducive to well-being and career success.
This video course examines the experience of imposter syndrome in higher education from three angles: the self, the system, and opportunities for change. Our experts will help you to reflect on how you may experience imposter syndrome, understand its root causes, and enable you to change that narrative by understanding those elements of your career and well-being that you have control over.
This video course has been designed specifically for faculty of all disciplines, both tenure-track and term faculty, although anyone who wants to better understand imposter syndrome and how it presents in higher education will also find value in this video course.
The following lessons are included with this course.
Course Highlights
25 minutes of video instruction


7 short videos

 Valued at $395. Free for members.
96% of Participants Are Satisfied With Our Video Courses
Delma Ramos
Assistant Professor, University of North Carolina Greensboro
Dr. Delma Ramos is an Assistant Professor of Higher Education at the University of North Carolina at Greensboro. Dr. Ramos' work examines the experiences of minoritized populations in higher education through an equity and social justice lens. Thus, she studies issues at the intersection of race, class, and gender.
Raquel Wright-Mair
Assistant Professor, Rowan University
Dr. Raquel Wright-Mair is Assistant Professor of Higher Education at Rowan University. She conducts research that is grounded in social justice, equity, and inclusion in higher education. Dr. Wright-Mair's research agenda seeks to transform and advocate for the creation of more equitable and inclusive campus environments for underrepresented populations, specifically for racially minoritized faculty members.
Membership Includes All Content and Much More
Buy membership based on desired number of users  
Invite users to your membership
Engage with upcoming and on-demand online trainings 
Learn more about membership benefits, included content, and pricing.
Questions about membership?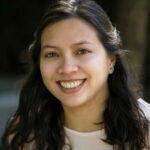 Meghan Paladino
Membership Advisor, Academic Impressions